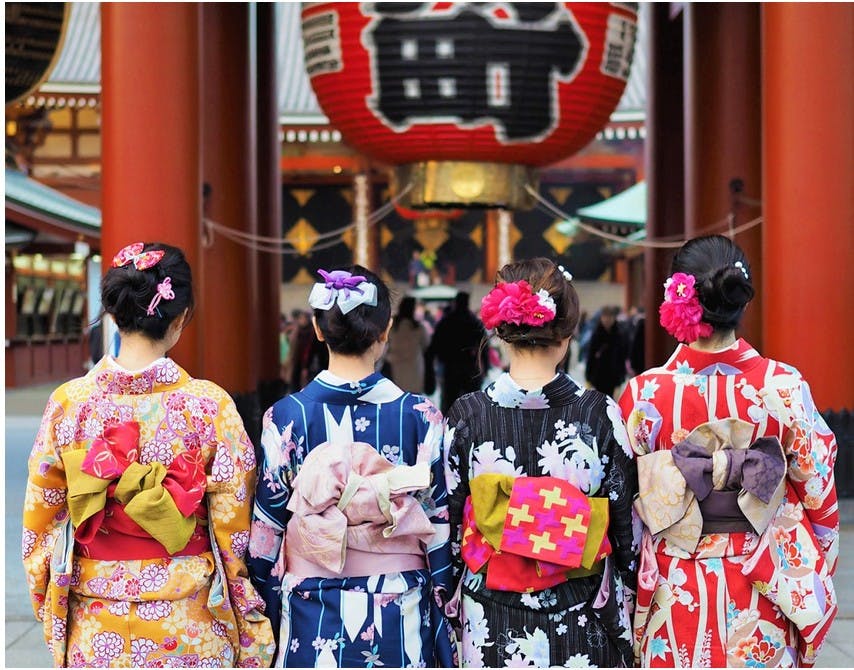 Summer is here and that means festivals are just around the corner in Japan! The matsuri season is well known for food, games and fireworks, but did you also know about the traditional fashion involved? Even today, Yukata are a typical sight at any Summer festival. Although guys don't wear Yukata as much, it is still very much an event for girls to get dressed up in a super cute Yukata… especially if you're going with a special someone!
Let us introduce you a little to Yukata and even better, let you know how to wear your first one!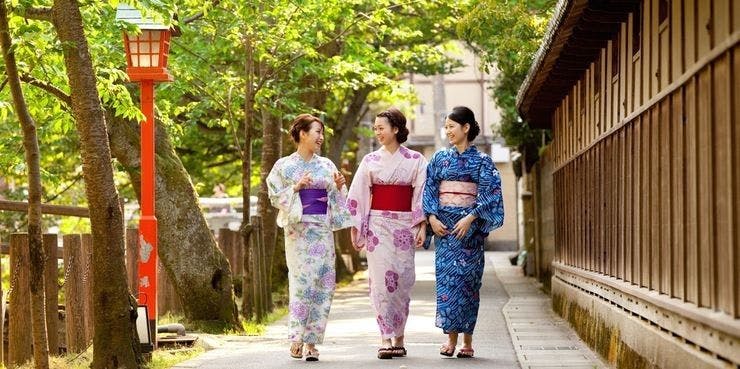 Yukata aren't just for Summer wear. You might find Yukata at a traditional Japanese inn or Ryokan if you visit. Traditionally they were simply casual, informal clothing to be worn around the house, to relax in the Summer heat or even to take walks around town! Nowadays you are most likely to see them either being worn by inn guests or at matsuri though.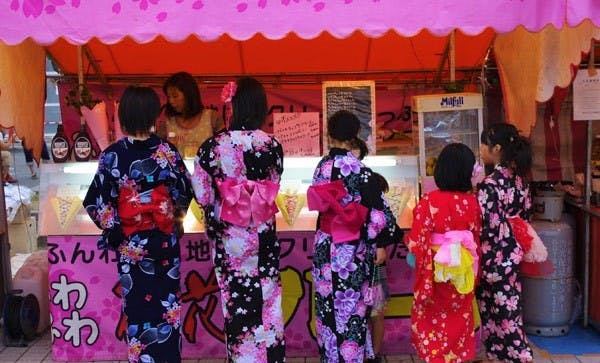 Yukata come in a variety of different styles and colors and much like kimono, there are a huge variety of patterns! These patterns usually revolve around a theme of Summer, featuring things like balls, Summer flowers, fishes and other images! The styles tend to be grouped into categories such as bright colors, cute pastel colors or more bold pattern styles. Generally when you're younger you wear brighter more vibrant colors whilst older women whereas more subdued styles.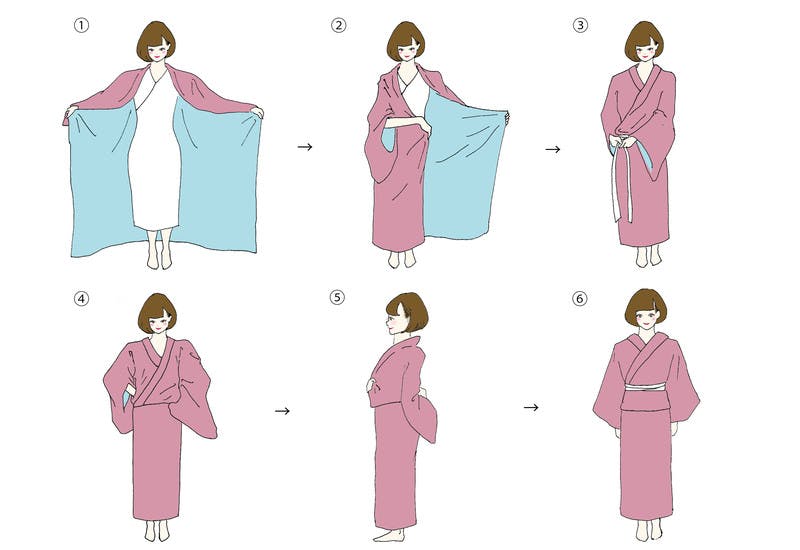 When wearing a Yukata the first and most important step is how to wrap the main Yukata around yourself. Always make sure to wrap from left to right so the left side is covering the right. In Japan, people are buried in clothing with the wrapping from right to left, so unless you want to look like a walking corpse make sure to double check you've got it on the right way!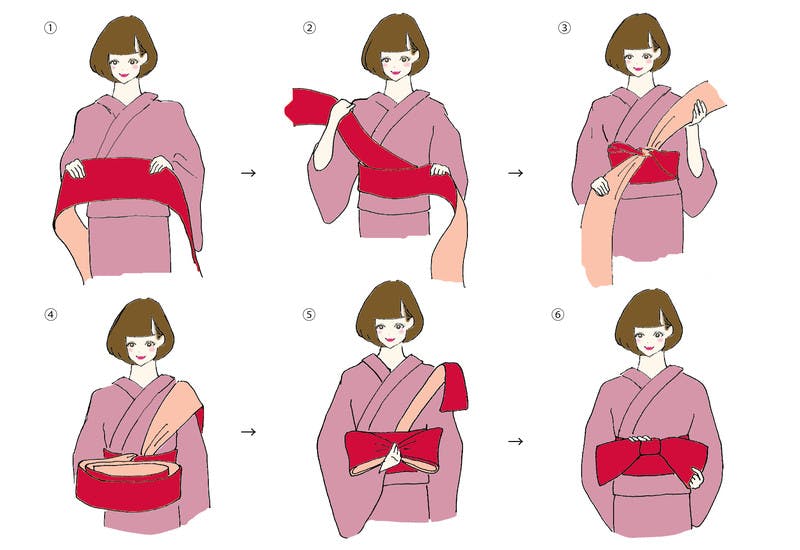 After that there is only the Obi left. We've included a handy picture for you to follow, but sometimes it can still be a little confusing. If you're not confident about being able to get it right on your first try then don't worry! There's a style of Obi called Tsukuri which is basically a pre-tied Obi which is simply slipped over your tied Obi using wires to hold it in place. Sounds complicated, I know, but it's actually a lot easier than the other method!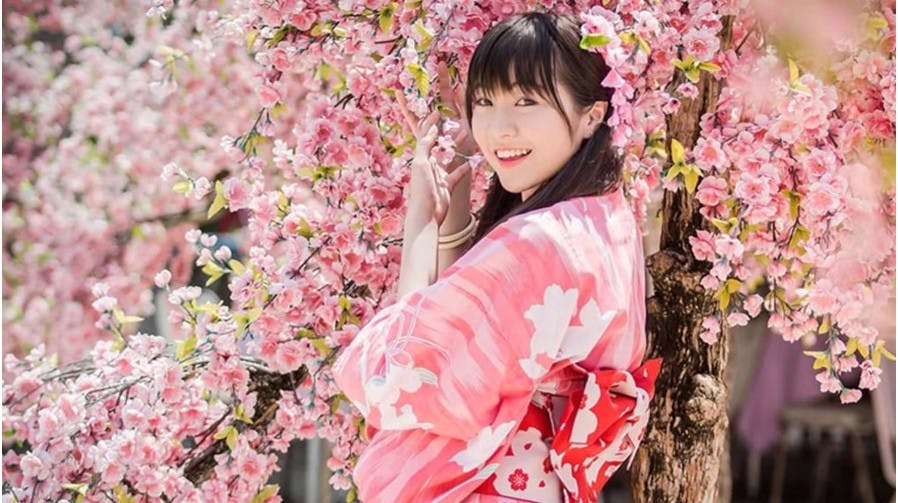 Fingers crossed you should have managed to wear your first Yukata if you've followed the images correctly. Congrats! Now you just need to find a festival to strut around in style! Why not send us some pictures of your completed looks so we can see!
Keep up to date with all the latest Japanese beauty news coming straight from Japan by following us on Facebook, Instagram and Twitter!