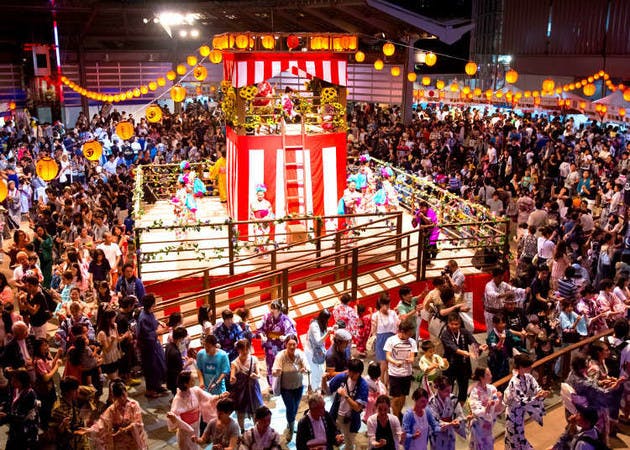 Summer is here and Summer time in Japan means festival time! Summer festivals in Japan are definitely an entertaining and exciting experience, you wouldn't want to miss them. Since there are so many fun festivals to go to, we have picked 5 best Japanese Summer festivals that you MUST visit when you're in Japan!
Hanagasa Festival (花笠まつり)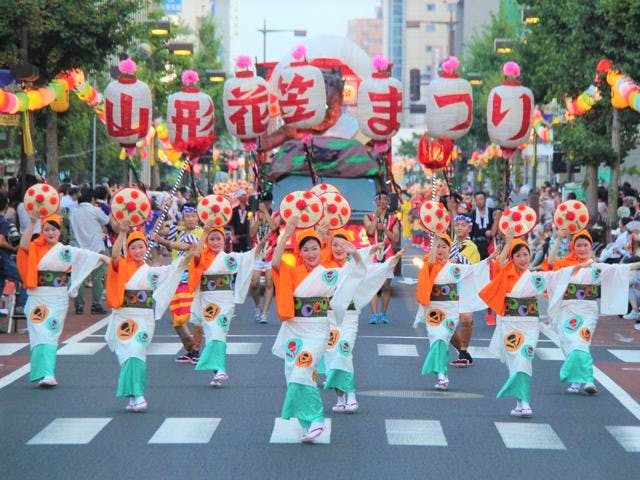 Hanagasa Festival is one of the biggest festivals in Tohoku region. Hanagasa Festival is held in Yamagata prefecture and it attracts approximately 1 million visitors per year. The Hanagasa Festival involves more than 10,000 dancers in beautiful costumes carrying the iconic "Hanagasa" hats, bamboo hats adorned with paper flowers. You will surely be mesmerized by the dancers of this Hanagasa festival!
Gozan no Okuribi (五山送り火)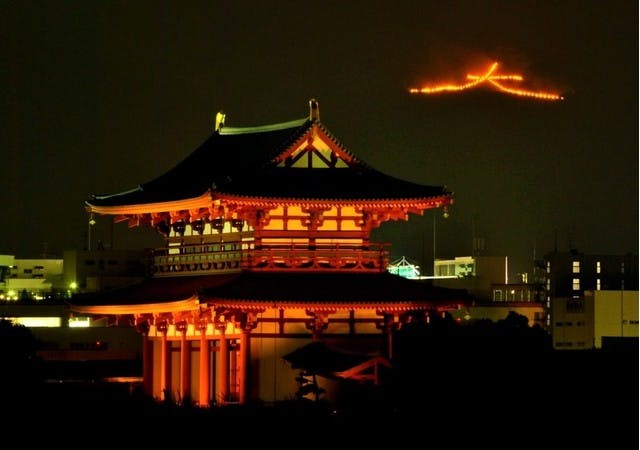 Gozan no Okuribi (also known as Daimonji) is a festival held every 16th of August and it is the peak of many Obon festivities. August 16th is chosen because people believe that the dead, who visited the world of the living during the Obon period, are going back to the spiritual world on that date. What happens in this festival is there are giant bonfires lit on five mountainsides which surround Kyoto and those bonfires will take form of specific Kanji characters. The best spot to witness and enjoy this festival would be from the banks of the Kamo River. Aren't you just a little curious to feel the magical aura in this festival?
Sumida River Fireworks Festival (隅田川花火大会)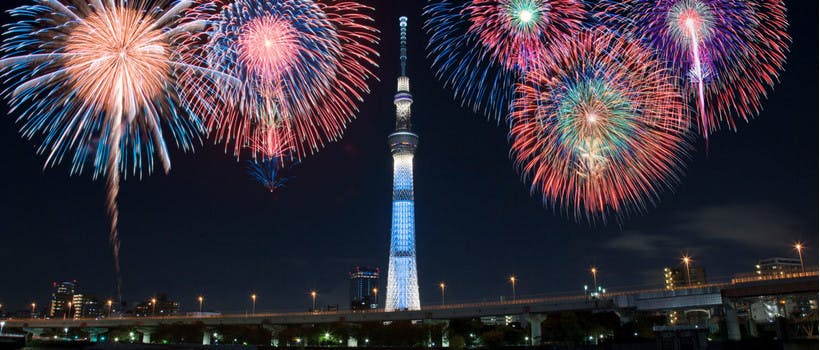 Sumida River Fireworks Festival has one of the largest fireworks displays of all the festivals in Japan. Last year, around one million people went to this event, so expect large crowds too! It will be held on July 27th 2019, so save the date and come see the largest fireworks festival in Japan. If you want to enjoy the fireworks as the locals do, we recommend going to the riverside. You can also watch the fireworks from the bridges if you want to see a bigger picture. Or do you want to watch fireworks from a different place than others? Then Tokyo Skytree is the place to go. From its observation deck located 450m above the ground, you can look down on the fireworks display! What a unique point of view!
Awa Odori (阿波踊り)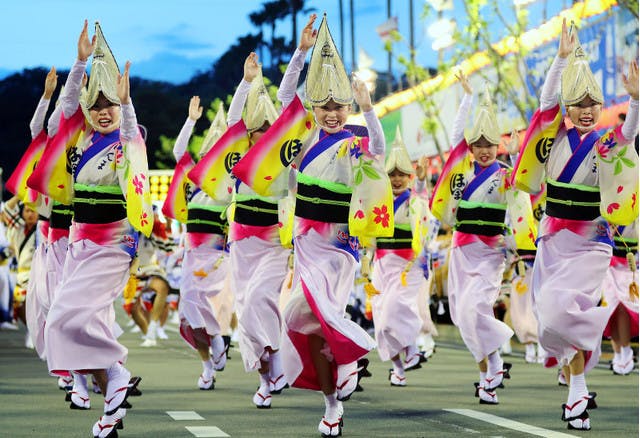 Awa Odori is one of the biggest traditional dance festivals in Japan. Held in Tokushima Prefecture, this festival attracts over 1 million visitors every year. Numbers of dance groups go through the city dancing with the traditional instrumental music, one would agree that it's one of the most energetic and happy festivals in Japan! Although some events happen during the daytime, the main show takes place between 18:00 and 22:30, when groups of dancers called "ren" perform in blocked off streets of downtown Tokushima. You should definitely join in the dancing!
Aomori Nebuta Matsuri (青森ねぶた祭り)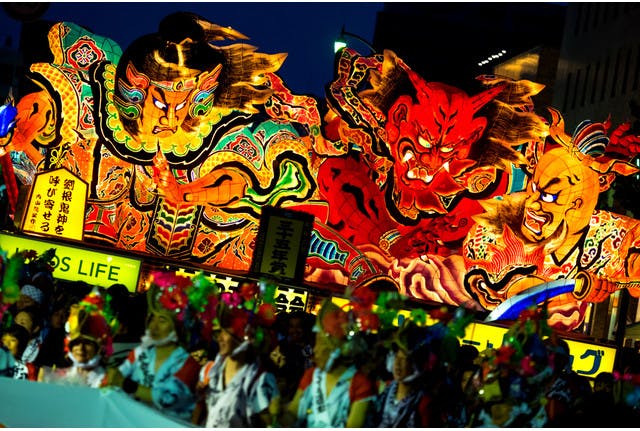 Nebuta is a Tanabata related Summer festival held in towns around Aomori Prefecture and it is one of the biggest festivals held in Aomori. Nebuta refers to the gigantic paper floats made into the shape of fierce traditional warriors. The highlight of this festival is the daily parade of enormous lantern floats, accompanied by large taiko drums, musicians and dancers. This spectacular and dynamic festival attracts over 3 million people every year, can you imagine the festivity?
So, which one of these festivals do you want to visit the most? We'd love to go to all of them but the Summer just isn't long enough! If you can go to one though, be sure to follow our guide on wearing a Yukata as well as the cutest accessories you can pair it with! That way you can have the true Japanese Summer Festival experience!
Keep up to date with all the latest Japanese beauty news coming straight from Japan by following us on Facebook, Instagram and Twitter!