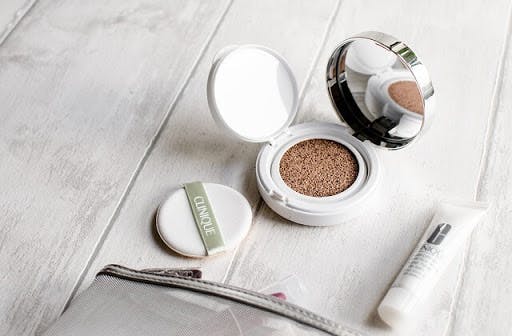 This time, we've picked the 4 best cushion foundations that you really must buy now!
1. Time Secret Mineral Liquid Fashion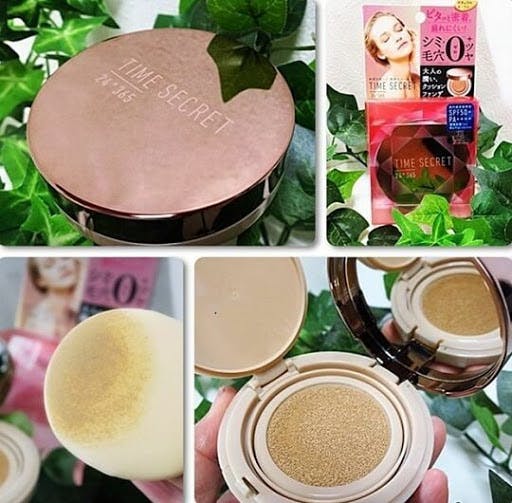 This is a multi-functional 4 in 1 cushion foundation by MSH which works as moisturizer, makeup base, and foundation, and sunscreen. Yes, this cushion can protect your skin from the sun's rays since it has SPF 50+ PA+++ in its ingredients. Not only the sunscreen, but it also contains several serums that will moisturise your skin all day. Although it has a light texture, the coverage level is high and it will give your skin a radiant glowy-finish. This cushion is available in 3 shades that suits skin colors from fair to tan.
2. All In One Moisture Cushion Foundation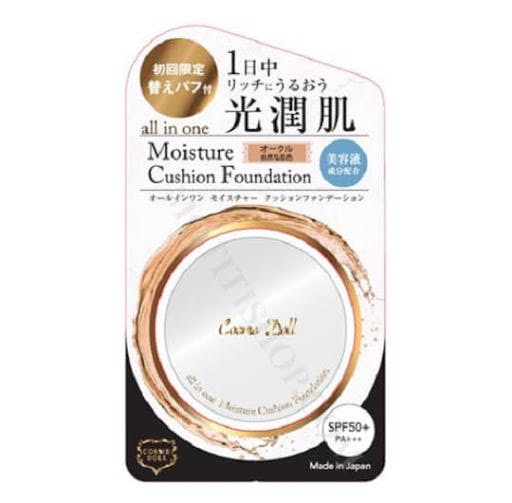 As you can see from its name, this cushion foundation is an "All in One" style cushion foundation which can function as moisturizer, makeup base, sunscreen and foundation; impressive right? This cushion is highly recommended for you who have a dry skin type since this cushion has ingredients such as collagen and hyaluronic acid which will make your skin stay moisturized and well-nourished. The coverage from this cushion is enough to hide your pores, and is available in 2 shades: Light Ochre and Ochre (this one is the standard shade for Japanese women, FYI).
3. Maybelline New York Super Cushion Ultra Cover Cushion BB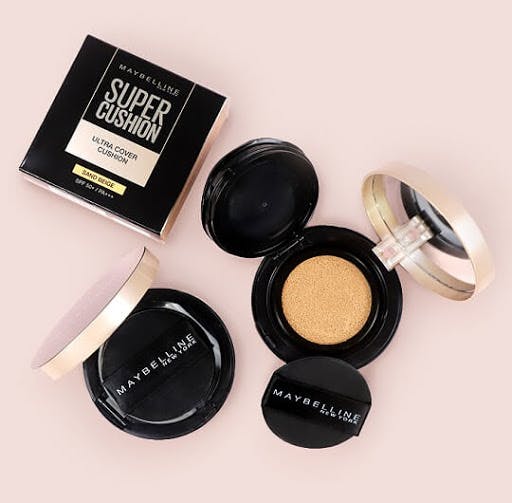 Who doesn't know Maybelline? It's one of the most famous drugstore cosmetic brands worldwide, including Japan. This cushion was honored as the Best Cushion Foundation in the  Best Cosmetics Awards by @cosme. The packaging itself looks so fancy and when you open it, you will find the puff and its cushion with liquid texture inside. Maybelline claims this cushion gives a dewy makeup look with high coverage and poreless finishing. It can also protect your skin from the sun's rays (SPF 50+, PA+++) with no stickiness. You can choose from the 2 shades that suit your skin tone: Natural Beige and Sand Beige.
4. Missha M Cushion Foundation Moisture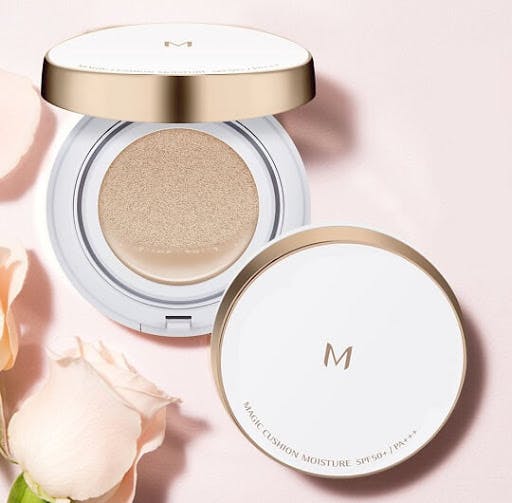 Missha has constantly been one of the top-selling beauty brands in South Korea, with their cushion as the best-selling product. In fact, the Missha M Cushion Foundation is the runner up of the Best Cosmetics Awards after Maybelline's cushion foundation. It has light ingredients with high coverage which can last up to 6 hours. It doesn't make your skin look cakey and crack on your smile lines. Not to forget the sunscreen formula in this cushion with SPF 50+/PA+++.  It's one of the best cushions for you who like a dewy makeup look!
That's all for the 4 best cushions on the market now. Which one do you want to buy the most? Or do you have other recommendations of cushion foundations besides those in the list? Let us know your review by typing in the comment section below! 😉