Japan is an eastern center for the beauty industry. They have some of the best products with many containing natural ingredients, which is something many consumers are looking for before purchasing a new product.
This year, an annual event for nail lovers will be held in Tokyo. The first time it was held in 1996 it was called Nail Competition. But after many successful years it was renamed to the Nail Expo. This year it is referred to as the Tokyo Nail Expo.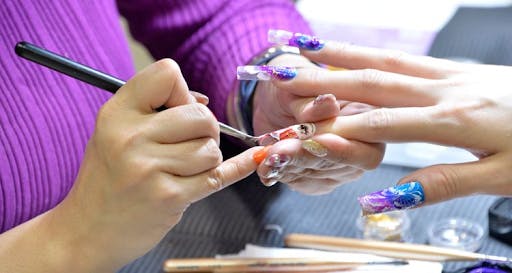 Besides everyday nail care, this event will also focus on increasing Japan's social welfare efforts by inviting beauty and nail care speakers to present nail care individually. 
This year the Japanese Nailist Association (JNA) has chosen a motif that represents the spirit of the times. In honor of the upcoming 2020 Tokyo Olympics, they have decided to choose the theme Kaleidoscope for the Tokyo Nail Expo. A kaleidoscope has a beautiful mosaic of many different shapes and colors, signifying that Japan will welcome all visitors just like the banner of the Olympic Games. 
There are four primary styles that will be featured in this expo. Each style has a different meaning behind it. Let's find out about each different style:
1. Natural beauty nail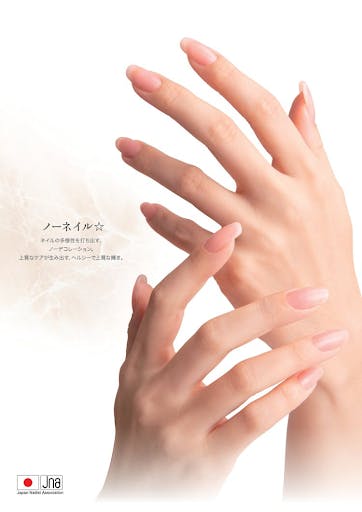 Just like the name suggests, this style focuses on the natural beauty of nails. Anyone can achieve this style with proper care.
2. Splash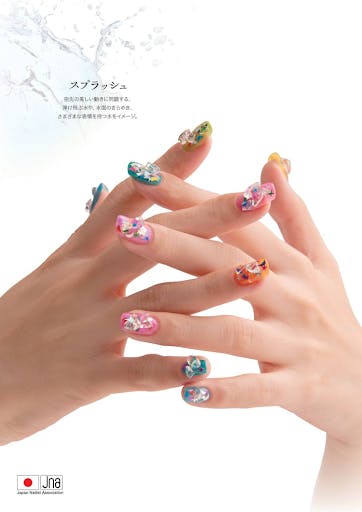 This style references flowing water, which represents the feeling of movement. With a combination of blues and sparkly ornaments, it creates an imagery of beautiful and clear water.
3. Adventure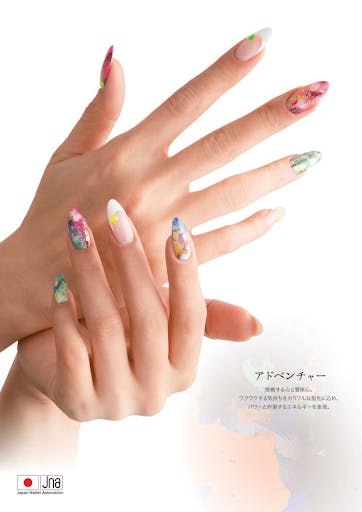 This style has more various colors and more abstract designs. It represents excitement and readiness to face upcoming challenges.
4. National Flag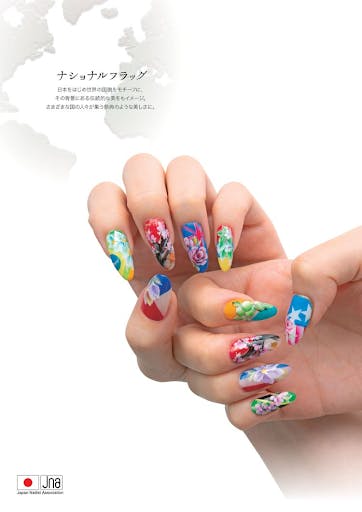 This style combines the beauty of every flag that participates in the Tokyo Olympics 2020, which represents many different nations coming together to celebrate in one place.
There will be some fun activities from November 24th to 25th, 2019. You can enjoy in this Tokyo Nail Expo, one of them being a series of interactive seminars about nail care. On the first day, there are three nail care experts who will share seminars about nail care that everyone can try at home, and how salons will help them improve it. These three experts also will also offer free manicures to the audience.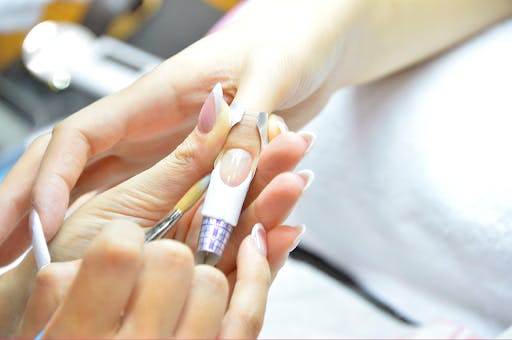 The nail competition is one of the events that everyone is waiting for during the Tokyo Nail Expo 2019. Each year, there are a lot of talented nail artists who compete and show off their creativity in creating beautiful nails.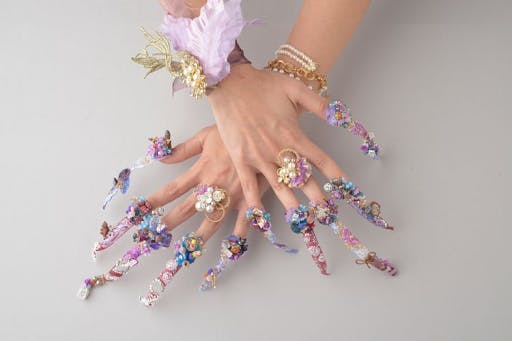 Those cute nails will be on show throughout the event. If you're interested in making cute nails yourself, check this Japanese kawaii inspired nail art.
Are you going to visit the Tokyo Nail Expo 2019? Who would you invite to come along with you?
Keep up to date with all the latest Japanese beauty news coming straight from Japan by following us on Facebook, Instagram and Twitter!