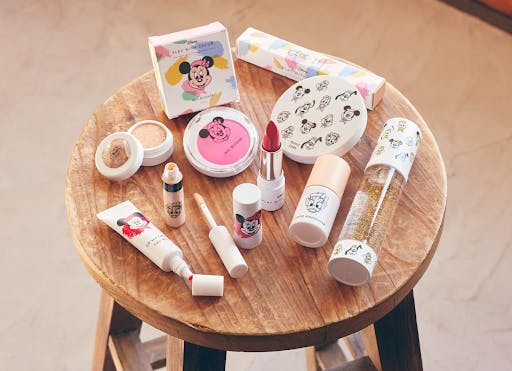 Have you heard about Witch's Pouch?
Witch's Pouch is a famous makeup brand from Korea that has a lot of high-quality cosmetics with modern designs at a reasonable price range. There have been many collaboration makeups previously, but this season, Witch's Pouch came with a super adorable new collaboration makeup with one of the biggest franchises in the world: Disney.
Before we continue on about the makeup from this cute collab, be sure to read about 5 Instagram-worthy Makeup Products here!
The Disney x Witch's Pouch Collaboration Makeups consist of various cosmetics items: moisturizer, concealers, eyeshadows, and many more. What makes them adorable are the Disney-themed packaging each item has. Without wasting any more time, let's take a peek at what this collection has to offer!
1. Moisturizer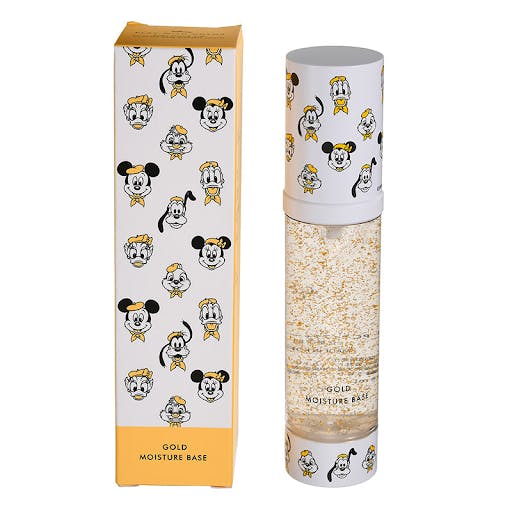 The first item in this collection is a moisturizer gel. Packaged nicely with Disney characters', this moisturizer gel contains gold powders that will give you a rich feeling when using it. Apply it every day before makeup to maintain your skin's elasticity. Surely, it's the key to lively and bright skin!
2. Concealer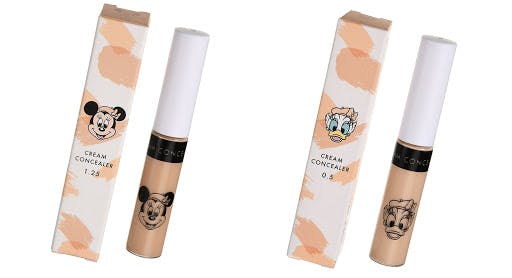 Start your makeup routine with these Minnie Mouse or Daisy Duck concealers! You can choose between the beige (Minnie Mouse) or light beige (Daisy Duck) colors to cover uneven tone or acne scars on your skin. Since the packaging is small and handy, it's easy to carry anywhere you go. There's no need to worry about dull skin anymore!
3. Foundation
Complete your makeup base with this compact foundation! Available in a sand beige color, this foundation will help you to conceal the irregularities and dullness of your skin. Be ready for a fresh new look every day!
4. Lipwear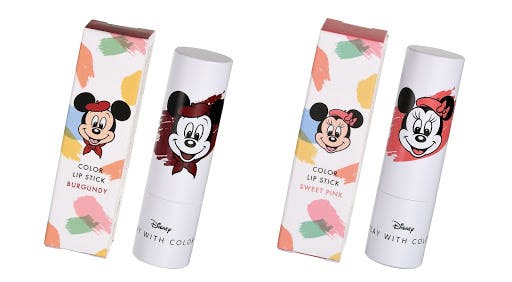 This collab set has quite a few lip cosmetics you can choose from, and the first ones are these lipsticks. Coming in 3 color variants, this lipstick contains shea butter and sunflower oil to moisten your lips. Moreover, they are so comfortable to wear!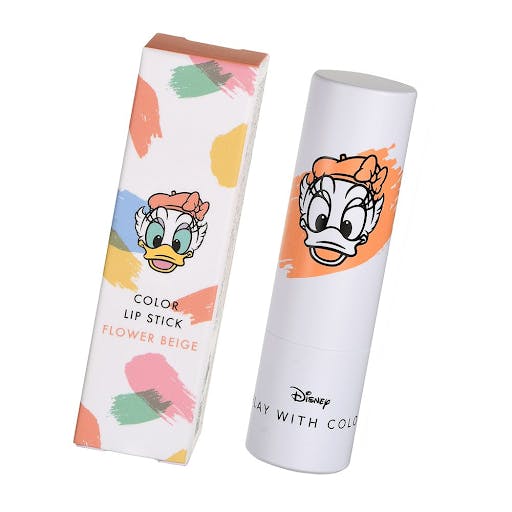 You can choose between burgundy, sweet pink, and flower beige to enhance your makeup looks. Which color do you love the most?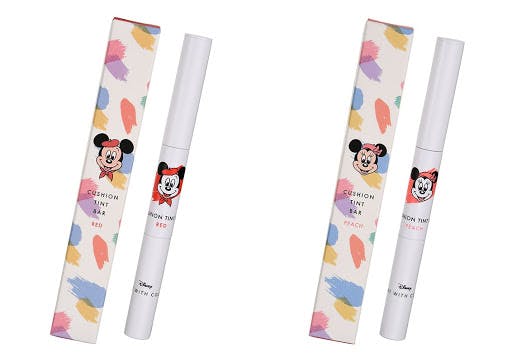 If you prefer a lip cushion over lipsticks, you will surely be excited because this collection also offers moisturizing lip cushion tint bars! They are available in two colors: red and peach. Who's ready to try them?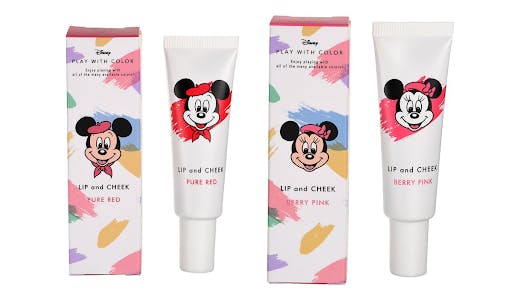 If you want some multi-purpose cosmetics to save money, then these lip and cheek creams are your perfect match. Choose your favorite colors between pure red and berry pink and you're ready to rock the day!
5. Blusher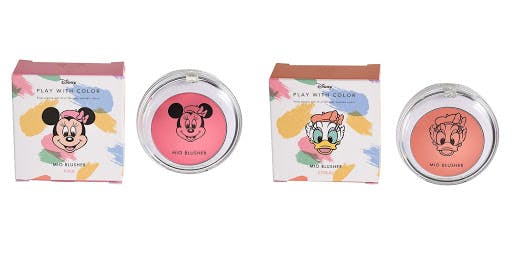 Don't forget to freshen your look with these cute blushers! Choose between pink and coral to complete your look and put them on a high part of your cheeks to give a cute impression. 
6. Eyeshadows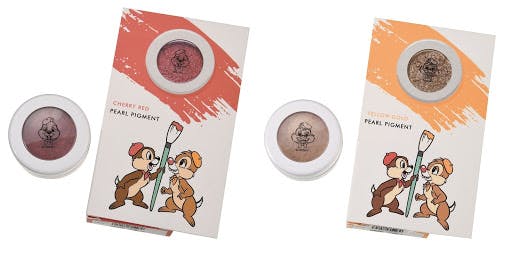 Don't forget to beautify your eyes with these glittery eyeshadows! They're available in a cheerful cherry red color and a classy yellow gold color. Since they don't easily come off, you will have a perfect look all day long!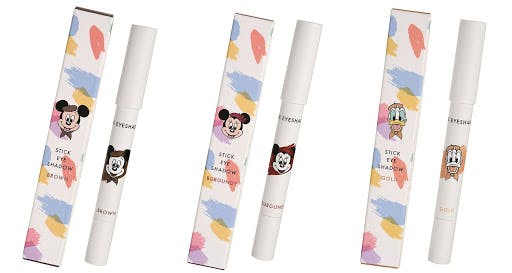 The eyeshadows are available in a stick version as well. These eyeshadows sticks come with more color variants: brown, burgundy, and gold. Bring them anytime in your pouch in case you need them on the go!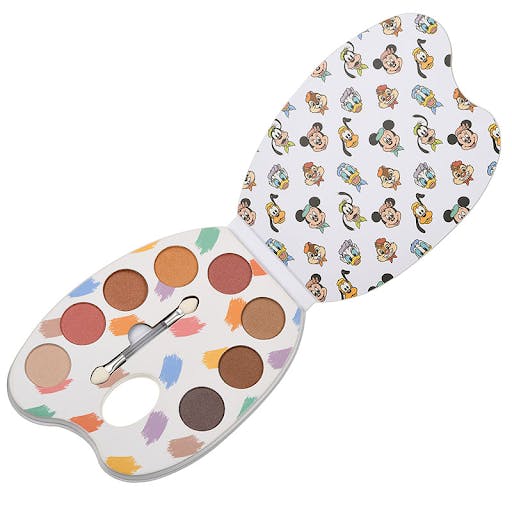 Looking for an eyeshadow palette? No worries, we got you covered! This paint palette-shaped Disney x Witch's Pouch eyeshadow palette comes with eight glittery autumn colors that can be used for gradation makeup. Time to show off your autumn makeup look!
7. Highlighter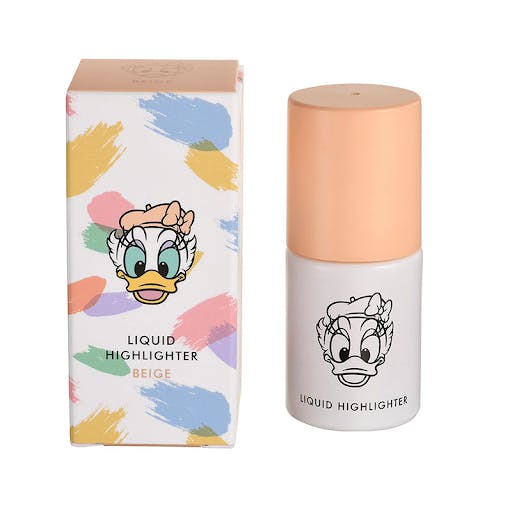 The last item in this collaboration makeup is liquid highlighter to glow up your look! Now you can create a three-dimensional look with a natural feel and enjoy the spotlight. Who's in?
Want to collect these makeups? You can get them on Disney Japan's official store. The price starts from 990 JPY, so be sure to grab them all!
So, what's your opinion about these new Disney x Witch's Pouch collaboration makeups? Tell us which items from this collection attract you the most!
Keep up to date with all the latest Japanese beauty news coming straight from Japan by following us on Facebook, Instagram and Twitter!