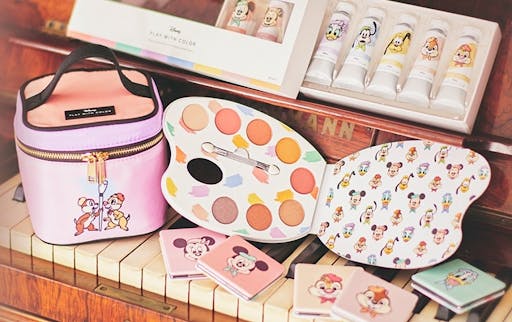 Last time, we talked about Disney's collaboration makeup with Korean brand Witch's Pouch. But, do you know that the collaboration also has other adorable beauty items that you can't miss? If you are a loyal Disney fan, then this article is a must-read for you, because today we will talk about the Witch's Pouch x Disney collaboration beauty items!
Now, let's see what beauty items we can get in this collection!
Hand Creams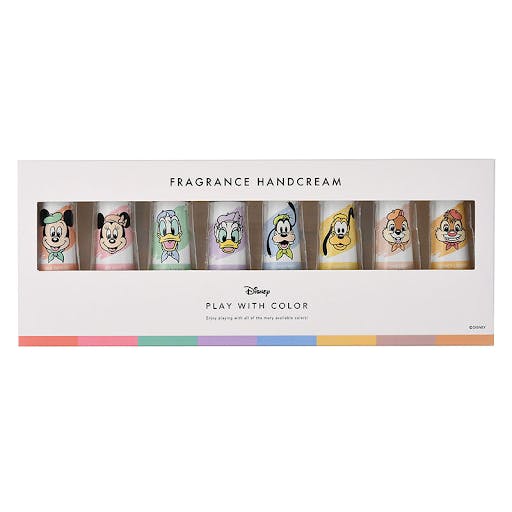 Do you have dry or patched skin? You don't have to worry about it anymore! The fragrant hand cream set from this collection is ready to moisturize your skin and make it glow! This set comes with eight different autumn-themed fruity scents, such as cherry, mixed berry, peach, green apple, and many more! What fruity scent is your favorite?
Makeup Pouches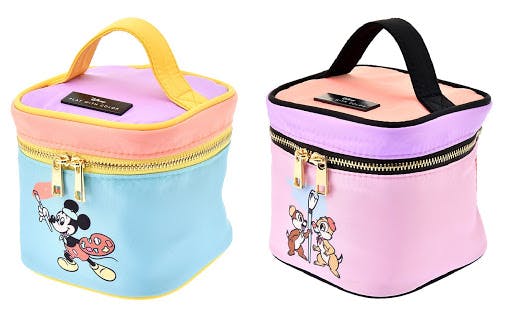 Have a huge collection of makeup? Store them in these retro-style colored makeup pouches! They will keep your cosmetics safe and easy to bring anywhere you go. On top of that, the stylish design will surely make you fall in love with them! They're available in Mickey Mouse and Chip & Dale styles. Which one do you prefer?
Mirrors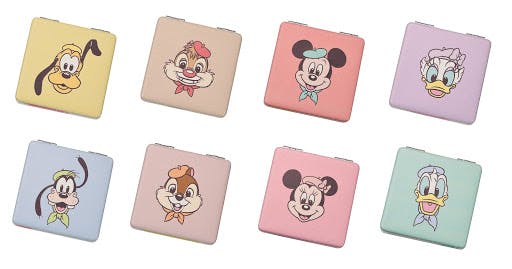 These cute hand mirrors are a must-have in your purse! With their tiny size, you can use them anytime and anywhere you need to. They come in eight collectible designs with a different Disney character featured in each one. It's hard not to collect all of them, right?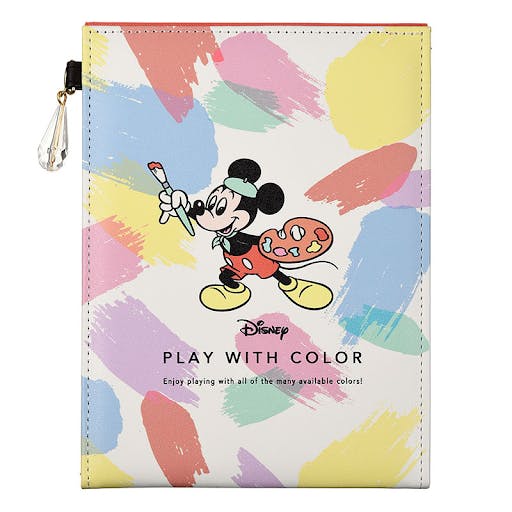 If you need a desk mirror more than a hand mirror, this collection also has a mirror you can put in your vanity desk. You can decorate the frame with beads, glitters, and so on to make it as cute as you want it to be. This mirror will surely make your makeup and skincare time more fun!
Hair Comb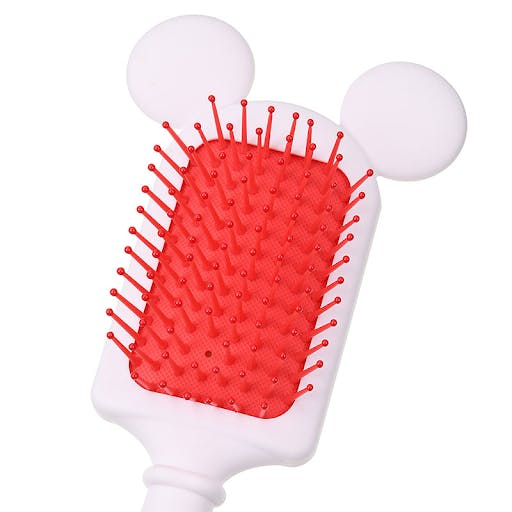 Set your beautiful appearance with this hair comb from the Witch's Pouch x Disney collaboration collection! Just like in the image above, we can see that the shape of the comb has a nice Mickey Mouse design. This comb has matte-textured brushes that feel so smooth when used on your hair. Combing your hair will surely be more heavenly than usual!
Makeup Brushes Set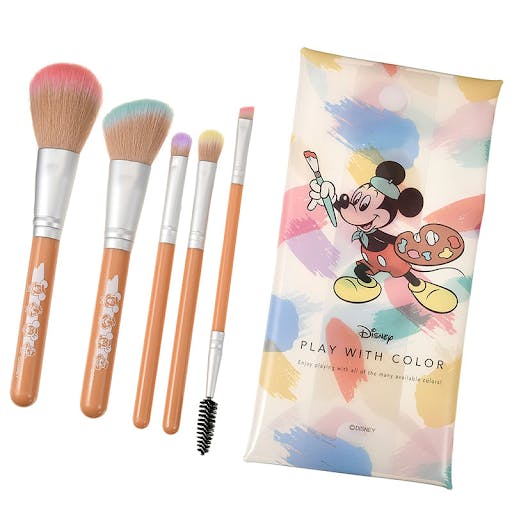 We can't get enough of kawaii makeup brushes, can we? These makeup brushes are no exception! The makeup brushes set from this Witch's Pouch x Disney collaboration consist of 5 makeup brushes that will help you to apply your makeup easier. Aside from the pastel colors of the brush, you can see that Mickey, Minnie, Chip, and Dale are all featured together on the brush handle! 
If you've fallen in love with these beauty items, you can get them through Disney Japan's store. The price ranges from ¥660 to ¥2,750. But surely, you won't regret collecting them all, especially if you're a true Disney fan!
Want to know about other makeup collaborations as well? Check out this Shu Uemura X Pokemon collaboration makeup line!
What beauty item is your most precious one? Tell us about it in the comments below!