It is no question that Korea and Japan are now looked to as some of the most influential leads in the world of cosmetics, beauty and skincare! We have previously covered the popularity of sheet masks in Japan and Korea but there is a new product that is all the rage, even in the West. We are probably all familiar with the traditional exfoliators that contain little beads that rub the dead skin cells off of your skin. Sounds a bit abrasive but we all do it, right? But in the Japanese and Korean skincare market, gel peels or gel exfoliators have taken the beauty world by storm! They are so popular that they are pretty much a part of every Japanese and Korean girl's regular skincare regimen.
So what exactly are gel exfoliators and how the heck do they work? We are going to share the ins and outs of gel peels and give you some of our recommendations from Korean and Japanese brands!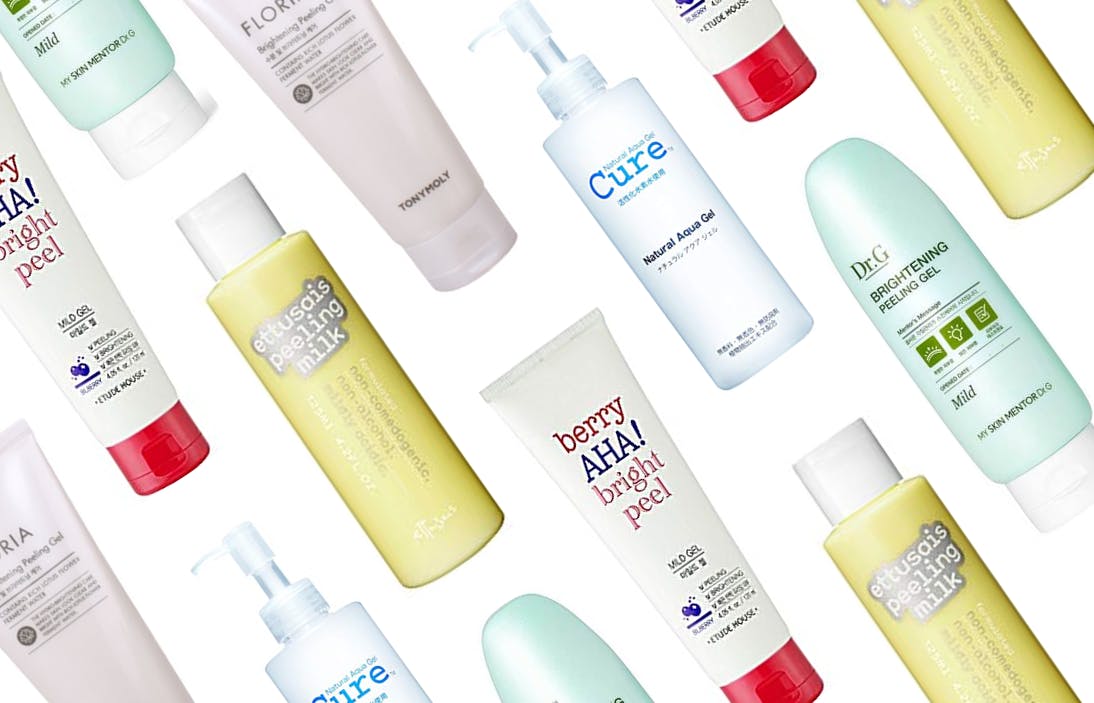 When it comes to gel peels, the word 'peel' might be misleading. It is not like a peel off mask that has been really popular lately, but it is a wash off product that you rub into your skin! There are ingredients in the gel that interact with the oil on your skin and create friction. The clumping ingredient is usually either cellulose or carbomer- it gently exfoliates the skin and removes dead skin cells leaving your skin smooth and radiant. By removing dead skin cells it allows new skin cells to rejuvenate and decreases the chances of getting clogged pores.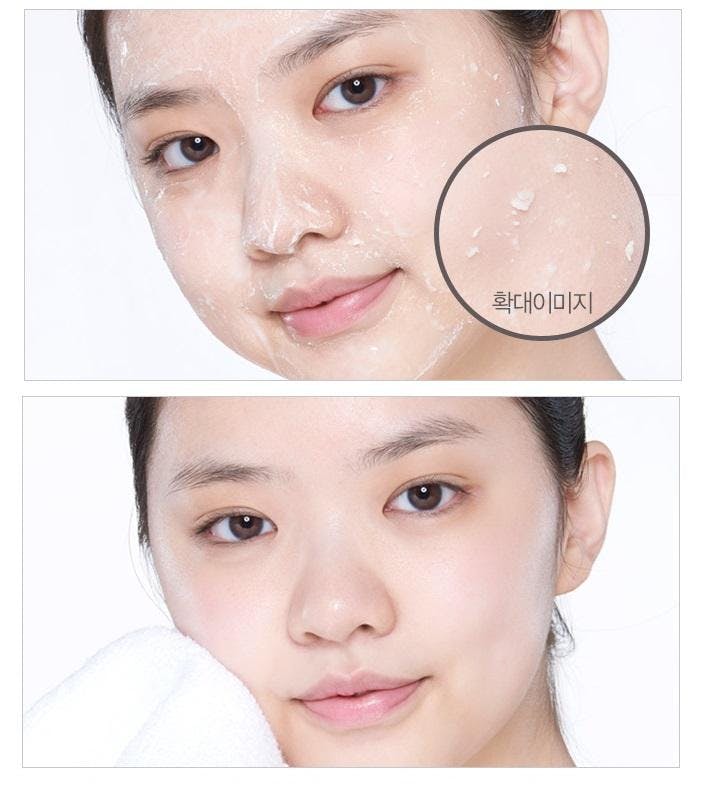 At this point you are probably wondering how to use gel exfoliators. Luckily, it is really simple! Apply the gel onto damp or dry skin and allow it to sit for a couple of seconds. Then, begin to rub the exfoliator in circular motions until you begin to see the clumping action take place! Yes, I really did say clumping action. Rinse and voilà, you're done!
Sounds satisfying right? So here are 5 top selling gel peels from Japanese and Korean cosmetic brands!
1. Tony Moly Floria Brightening Peeling Gel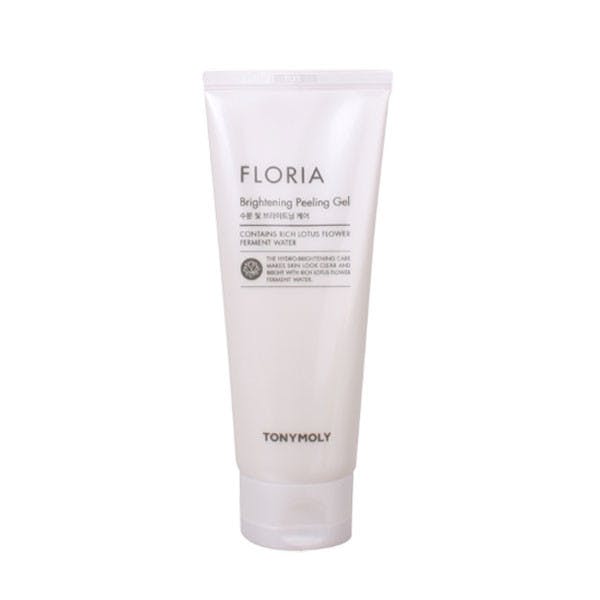 This is a great peeling gel for those of you who are new to gel exfoliators or for people with sensitive skin. It is so gentle that it can be used up to 4-5 times per week!
2. Cure Natural Aqua Gel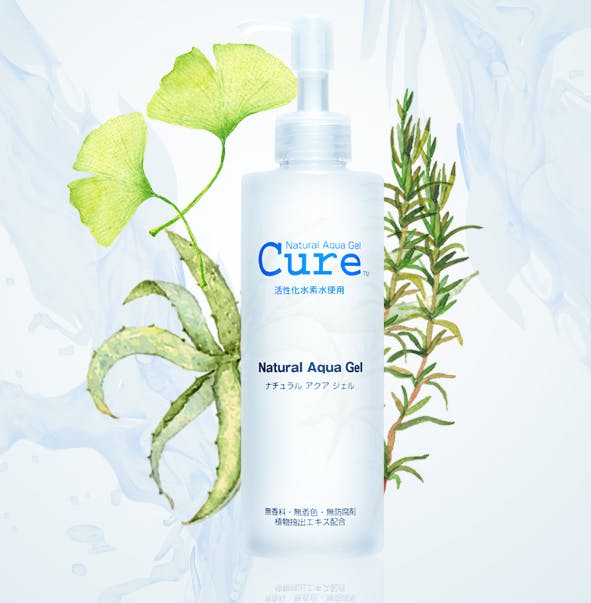 This is Japan's number 1 selling peeling gel- they manage to sell one every 12 seconds! It is an unscented formula so it is perfect for sensitive skin, but still manages to to remove dead skin cells and leave you with that 'baby face' feel.
3. Dr. G Brightening Peeling Gel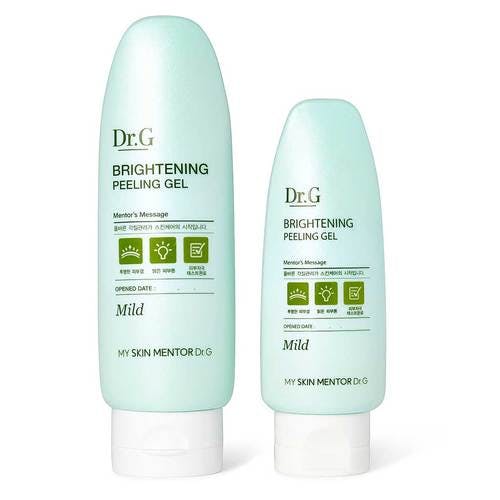 Packed with vitamin C and E this formula reduces redness, irritation and keeps the skin moisturized. It has a refreshing mild, minty scent!
4. Ettusais Peeling Milk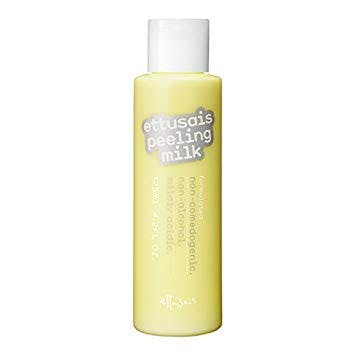 For those of you who want an alternative to a gel-like consistency, this exfoliator has a milky type of formula. It has more of a cushiony feel than gel exfoliators and the best part, it is alcohol free!
5. Etude House Berry AHA Bright Peel Mild Gel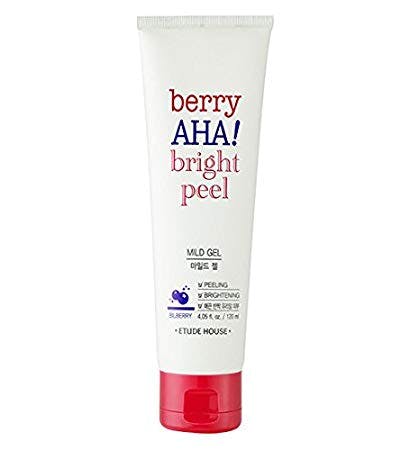 If you are looking for a stronger kick, this is the gel peel for you! This works best for normal to oily skin and has a heavenly berry scent.
Do you think you will give gel exfoliators a try? If you already use them, which one is your favorite? Let us know in the comments!
Keep up to date with all the latest Japanese beauty news coming straight from Japan by following us on Facebook, Instagram and Twitter!
Want to get a FREE Japanese beauty subscription box? Check out how to get one here!