Korean sunscreens have a lot of variety and options available in the market. If you have heard about typical Korean skincare routines, then you definitely know how important sun protection is!
The Korean market is also hypercompetitive when it comes to skincare products. The brands keep pushing themselves for new textures, formulas etc. There's an abundance of Korean skincare products in the market to suit all your needs from dry skin to oily skin. 
The most important combination one should look for in any sunscreen around the world is the SPF content. The SPF content actually guides you about how much the sunscreen will protect your skin from the sun. A minimum SPF 30 must be used to protect the skin. Most K-beauty sunscreens offer SPF 50 & above. The best thing about asian sunscreens is that they have good PA ratings too. It helps protect the skin from the UVA rays. UVA rays are most responsible for early skin aging. Ideally, one should look for PA++++ rating in a sunscreen as it offers more protection to the skin. Here's some of the best Korean sunscreens that we have compiled for you.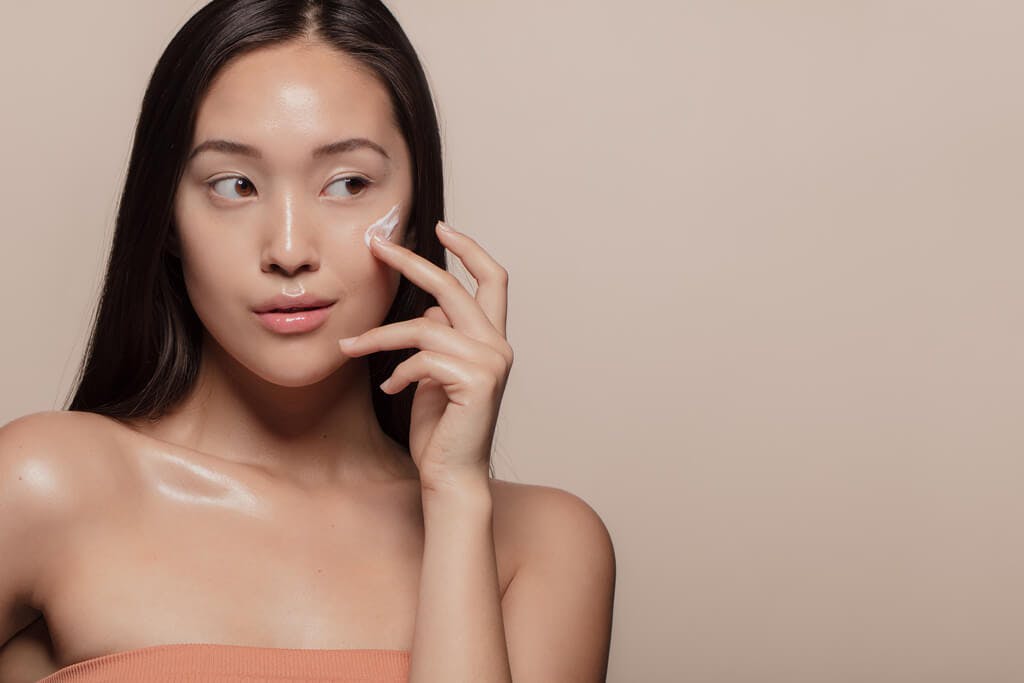 image via shutterstock.com
COSRX Aloe Soothing Sun Cream SPF50 PA+++
If you are looking for a sunscreen that can work on all skin types then COSRX Aloe Soothing Sun Cream is the one for you! It has a creamy texture and is super lightweight. It helps absorb into the skin easily. It doesn't leave any white cast after application. Most importantly, it doesn't make your skin feel greasy. It keeps the skin hydrated. It can provide protection upto SPF 50 and can be used as a makeup base too. The sunscreen has been infused with aloe vera that helps soothe any kind of irritation.
Etude House Soon Jung Mild Defence Sun Cream
This sunscreen provides protection upto SPF 49 and PA ++. It has a non comedogenic formula which means it won't clog your pores and would minus the risk of skin breakouts. It has a low pH level that helps your skin combat dryness and sensitivity. This particular sunscreen is also really popular because it's cheaper than other Korean sunscreens but just as high quality.
Looking to step up your skincare routine? nomakenolife will send you a box full of the latest and greatest cosmetics and skincare products from Korea and Japan! Click here to find out more - you deserve it.

Missha Soft Finish Sun Milk
It has a double layer UV rays blocking system that provides a long lasting effect on the skin. It is water resistant so it can be used for outdoor sports too. The silky, porous powder formula makes it lightweight, allows smooth application & causes no discomfort. It gives a mild skin tone correcting effect making the skin look radiant and the skin looks fresh. It leaves the skin feeling fresh when applied. 
Innisfree Daily uv defense Sunscreen SPF50+ PA++++ 
This is a mild sunscreen with SPF 50 + PA++++ that protects your skin from the harmful rays of the sun. This sunscreen contains Green tea, cica and sunflower seed oil to reduce signs of irritation like redness & soothes the skin while protecting it from the sun. This sunscreen has nurturing ingredients which keeps the skin feeling comfortable. It has a mild flowery fragrance and comes in a 50ml tube.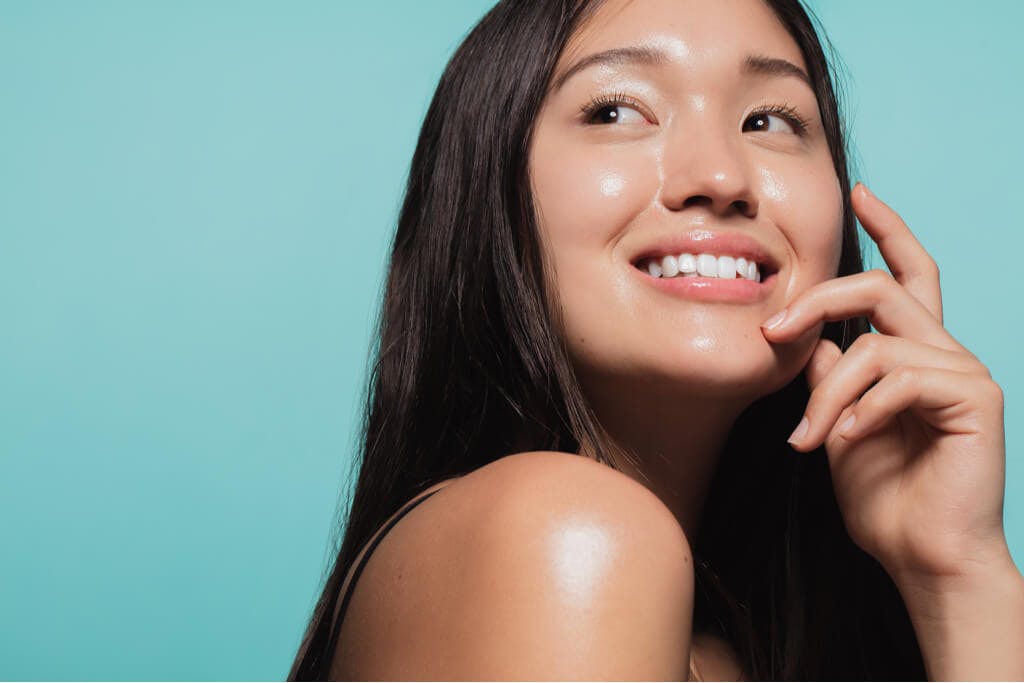 image via shutterstock.com
IPKN Big Apple Sun Cream SPF 50
IPKN Big Apple Sun Cream provides protection upto SPF 50.  This sunscreen is oil-free. Hence, it lowers the risk of clogging your pores. It also minimizes the appearance of pores and reduces excess sebum production. It has a higher concentration of apple water that keeps the skin calm and helps get a smooth skin. It has crystals that pop when applied on skin and gives a fresh light apple scent. It also works as a good makeup base.
Bombee Honey Moist Sun Essence SPF 50 + PA+++
Bombee Honey is probably the best sunscreen available for dry skin. This sun essence has a lightweight & a fast-absorbing combination formula. It contains both chemical and mineral ingredients that spread easily and without leaving behind any white residue. It doesn't make the skin feel greasy. With ingredients like honey and royal jelly extract keeps the skin super hydrating. And it's broad-spectrum SPF 50 + PA+++ protects the skin from UVA and UVB rays.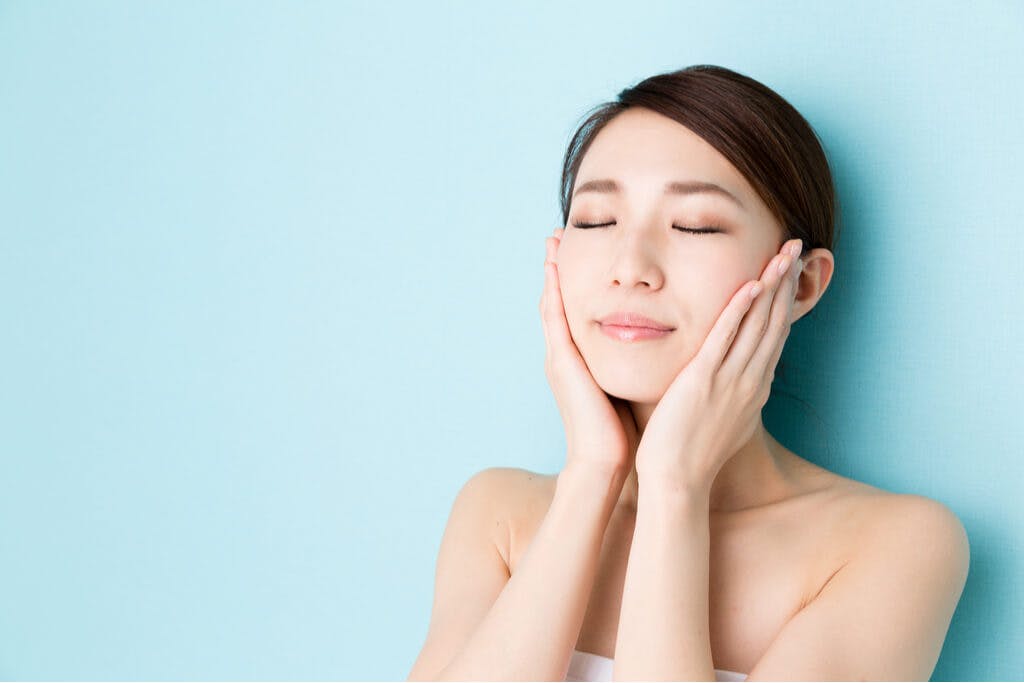 image via shutterstock.com
AHC Natural Perfection Double Shield Sun Stick SPF50 + PA++++ 
SPF sticks are great for tattoos, touch-ups and on-the-go applications. AHC Natural Perfection Double Shield Sun Stick SPF 50 + PA++++ is something you will absolutely fall in love with. The sun shield stick can be used both as a base and above makeup too. It has a small knob below that needs to be turned to bring out the product. You gently rub the product on your face, neck, hands and a little bit of the product goes a long way. 
IsNtree Hyaluronic Acid Watery Sun Gel
This one is meant for those who like chemical formulas in sunscreens. It has one of the best chemical formulas. This sunscreen offers strong and effective protection against both UVA and UVB rays as it comes with SPF 50 + PA++++. It is infused with 8 different types of hyaluronic acid. Hyaluronic acid helps hold the moisture in the skins. Thus this sunscreen is moisturizing without any doubt. It contains ingredients like Niacinamide and Adenosine that help fight against the signs of aging. It doesn't make the skin look chalky. The texture is easy to spread and also dries down very quickly. It also acts as a perfect makeup base.