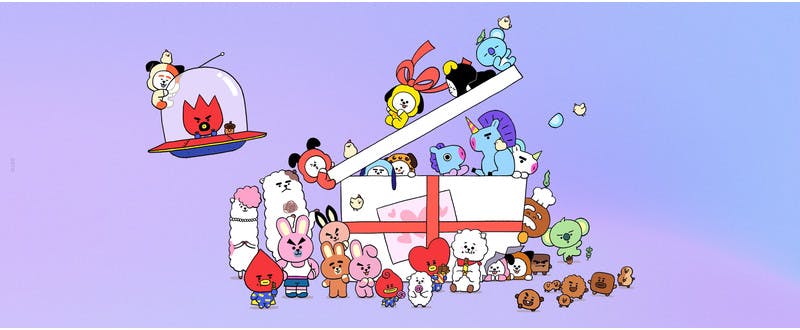 Are you a part of ARMY? Then you might know about these adorable characters called "BT21", a part of a collaboration between LINE Friends x BTS, a.k.a Bangtan Boys! We're even including them in this months nomakenolife box!
BT21 characters were born back in late September 2017. BTS was invited to join LINE Friends' Creators' project, where the members can create and design their own characters. The boys spent a day roughly sketching character ideas at a LINE Friends' store, with the help of designers team turning those into more defined characters. As a result, 8 characters were born with each of them reflecting every member of BTS. Let us introduce them to you!
1. KOYA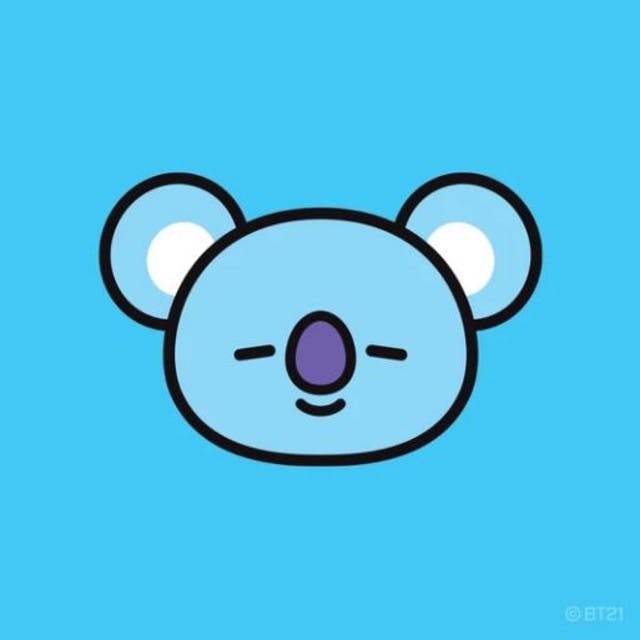 Guess who designed Koya? It's RM! Koya is a smart sleepyhead, especially bright and talented. He has removable ears and a purple nose as V (Kim Tae-hyung) once said that purple represents love. RM drew pages and pages of koalas in the initial sketching stage, as he keeps thinking that Koalas are so cute. Do you also find Koalas as cute as RM does?
2. RJ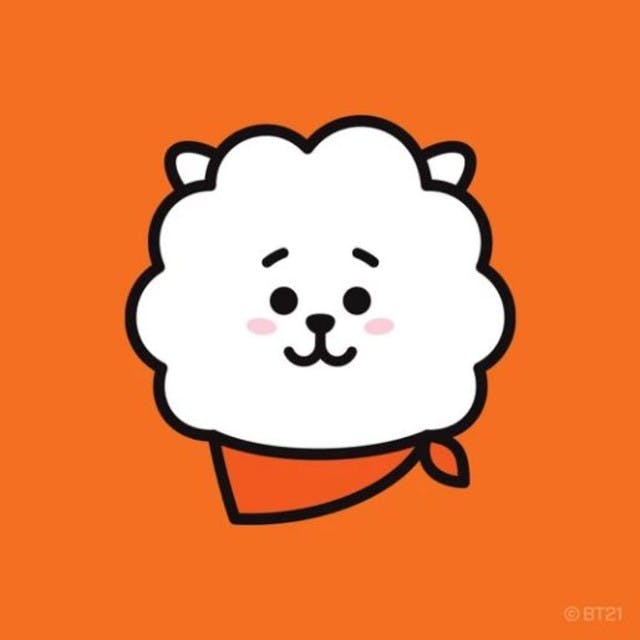 RJ is a kind and loving character, who is also a foodie since he loves cooking and eating. This gentle character is made by Jin, and he was excited to create this character since he had been drawing alpaca doodles for years before this collaboration.
3. SHOOKY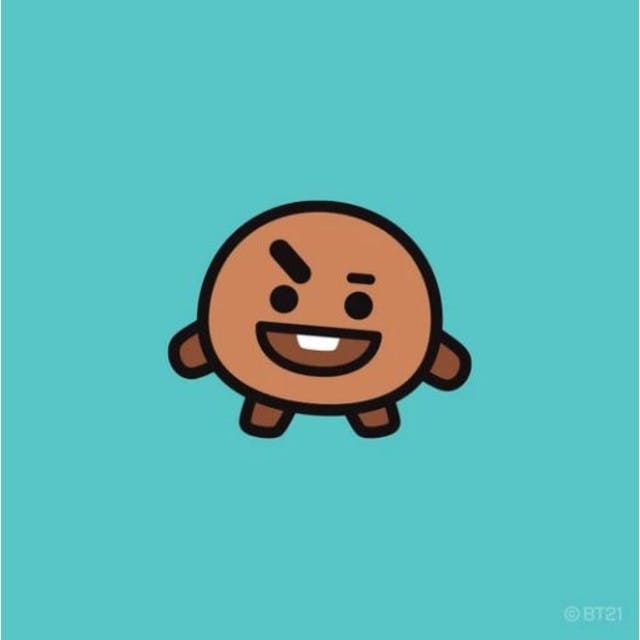 Who is a big fan of Suga? Then Shooky is made for you, since he was created by him. Shooky is a mini prankster with a badass attitude and loves jokes very much. He's best friends with Cooky, but hates milk.
4. MANG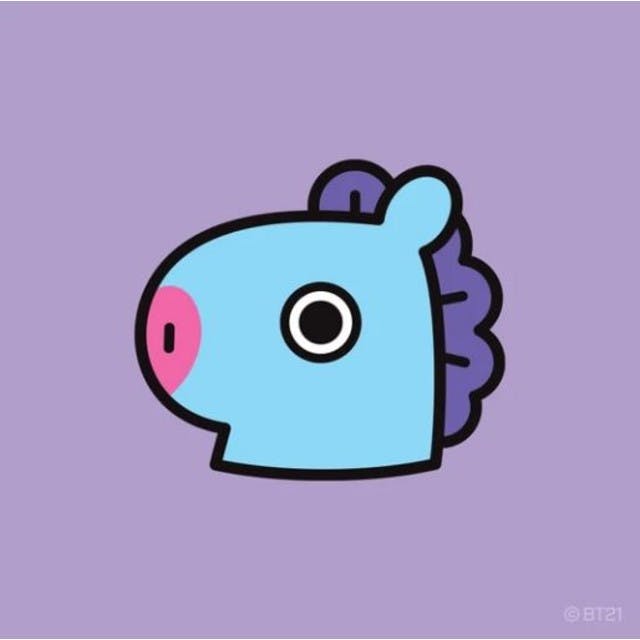 Mang was created by J-Hope. He's designed as a mystery dancer who keeps his face hidden by wearing a mask. Mang's nose is heart-shaped because J-Hope's lips form a heart when he laughs. Adorable isn't he?
5. CHIMMY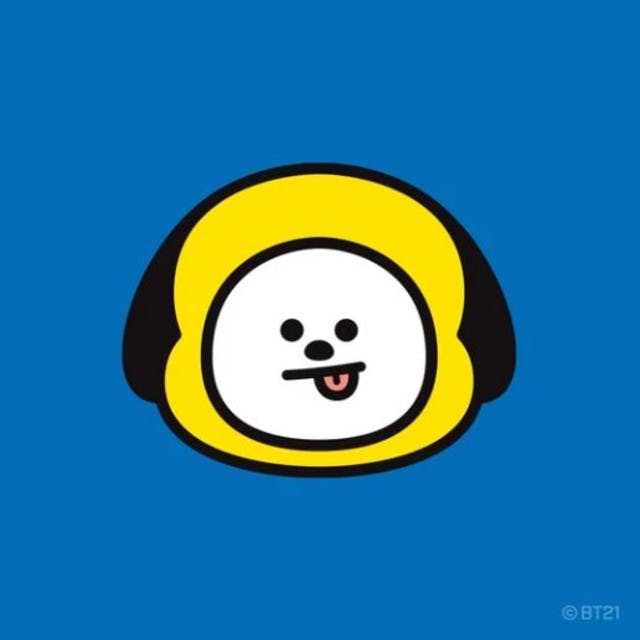 According to Jimin, the creator of Chimmy, the playful puppy in yellow represents BTS' overall image. BTS reminds people of puppies since the boys love to hang out and are super active. That's why Jimin created a character that's a puppy.
6. TATA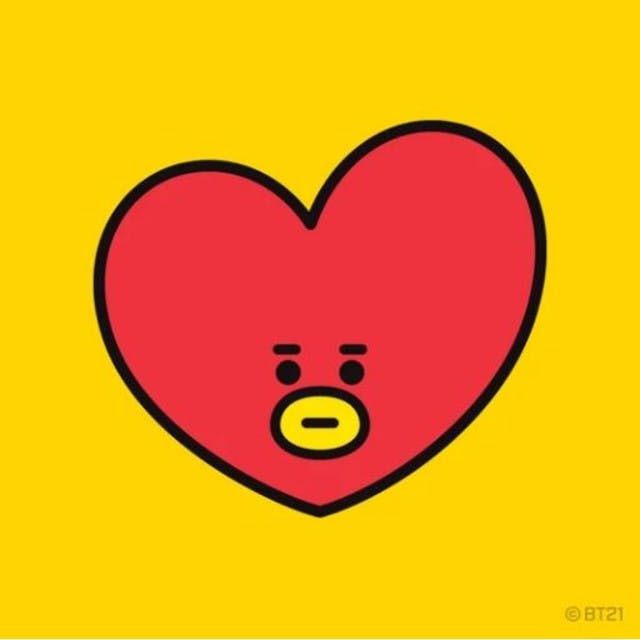 Here comes Prince Tata from planet BT! He is a huge heart-headed alien character with transforming powers. His limbs can bend and stretch into weird lengths and shapes. This is a character which V has been drawing for some time, so he wanted it to be more unique. Do you find Tata unique?
7. COOKY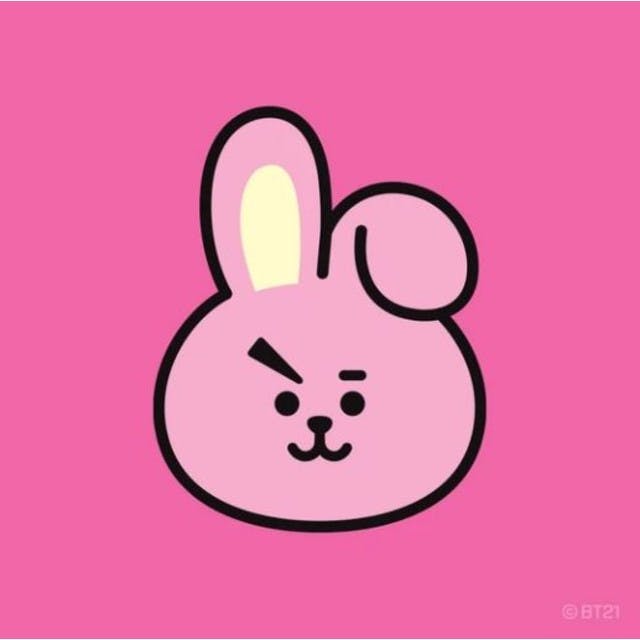 Any Jungkook fans here? Cooky is created by Jungkook, a muscular Rabbit with a tough attitude. Cooky works out a lot and he can transform into a huge muscle man when he gets angry. Since Jungkook always goes to the gym to maintain his six-pack, in the initial sketching stage, he drew a Rabbit with a six-pack. He also wanted Cooky to always have a chocolate chip cookie!
8. VAN
The last character of BT21 is Van, especially designed by LINE Friends' designers. Van is a guardian space robot who protects BT21, and said to represent ARMY.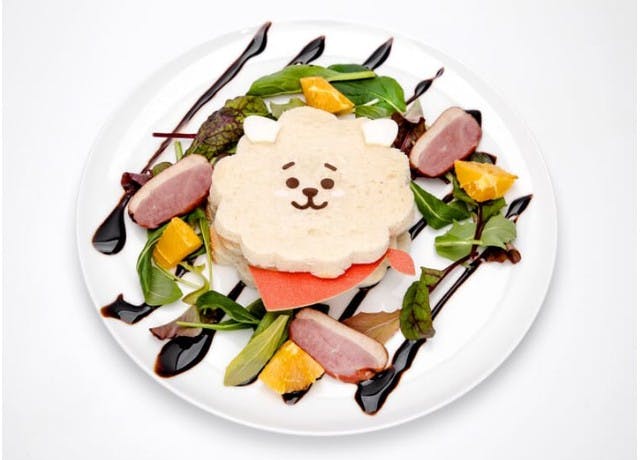 Since the release of BT21, they have had so many collaborations with other brands such as clothing, merchandise, plushies, and many more. One of the most exciting collabs is the BT21 Pop-Up Cafe, which you can visit in Japan! The pop-up cafe opened in Tokyo, Osaka, Nagoya, and Hokkaido. They serve delightful food and beverages alongside exclusive character merchandise of BT21. However you have to make an online reservation through the Japanese website to be guaranteed a seat.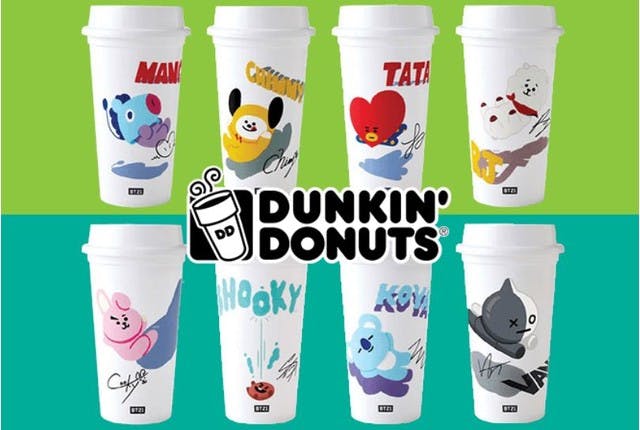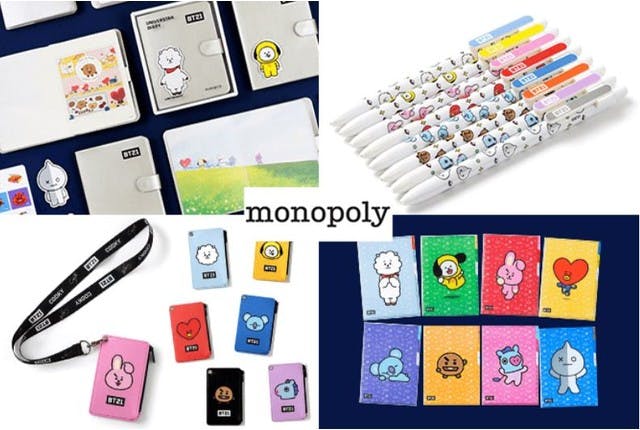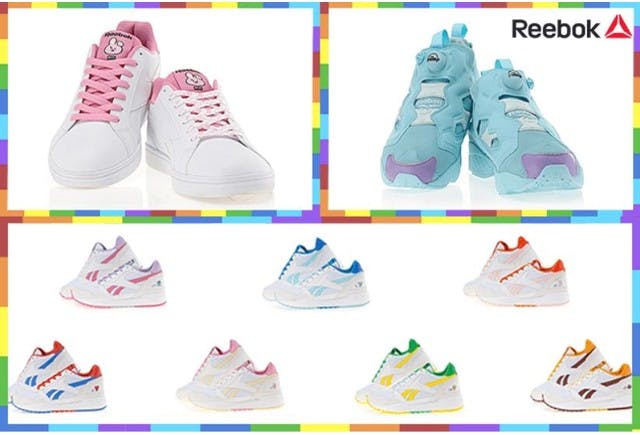 Other than pop-up cafes, BT21 is also collaborating with several brands such as CGV Cinema (South Korea), Uniqlo, Converse, Dunkin' Donuts, HOMEPLUS, Lamy, Reebok, Paris Baguette and many more. Unfortunately, you can only find those merchandises in limited countries, mostly available in Japan, South Korea, Taiwan, and Hong Kong. To sum it up, you will find so many BT21 merchandises from clothes, tumblr, shoes, electronics, stationery, cushions, blankets, even slippers if you look hard enough!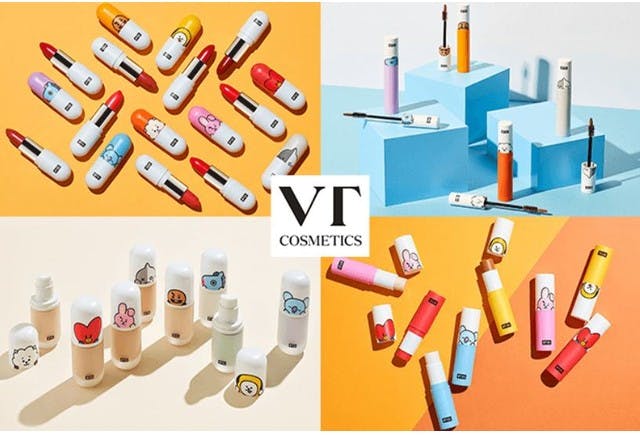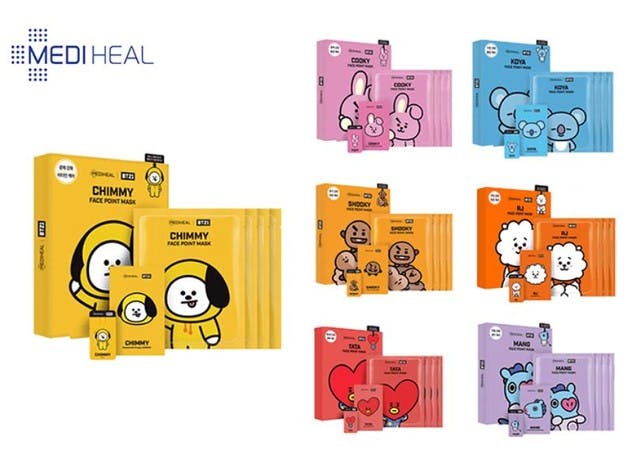 Finally, BT21 has not only clothing and stationery collabs but there's also an exciting collaboration in makeup and skincare brands such as Mediheal, Olive Young, and VT Cosmetics. You can purchase a BT21 hand cream, makeup puffs, and scented mist by purchasing through Olive Young. As for VT Cosmetics, they have foundations, facial wash, and lipsticks which you can purchase for your daily makeup look. Last but not least, you can also purchase a BT21 sheetmask for your daily skincare routine by purchasing Mediheal x BT21.
Oh, hey! Mediheal x BT21 sheetmask is coming in our nomakenolife's November box! Are you excited?? We also have a bonus item prepared just for you by entering a coupon code of "KAWAII19"! Click here for more details and don't forget to subscribe before the end of October. See you soon nomakenolife fam!
Keep up to date with all the latest Japanese beauty news coming straight from Japan by following us on Facebook, Instagram and Twitter!