When people talk about Japanese fashion, the first thing that typically comes to mind is the beautiful and traditional kimono. It can be difficult to associate the wide-sleeved garment with any specific terms of use. It works officially as well as casually, and it can often feel as restricting as well as liberating.
The kimono has been present in Japanese society since the 16th Century. Hence, it has a long and rich heritage. However, with the modernization in dressing style, you don't see a lot of people wearing kimono. 
Though the kimono is traditionally worn on days of a special occasion or during shrine visits, there has been a recent rise in the interest in wearing Kimonos, with a modern twist. This change has been introduced by a new generation of designers, who are making the traditional kimonos more contemporary. Though the traditional kimono is strong enough to survive on its own, reinventing it by blending the Eastern and Western cultures can make it more fashionable.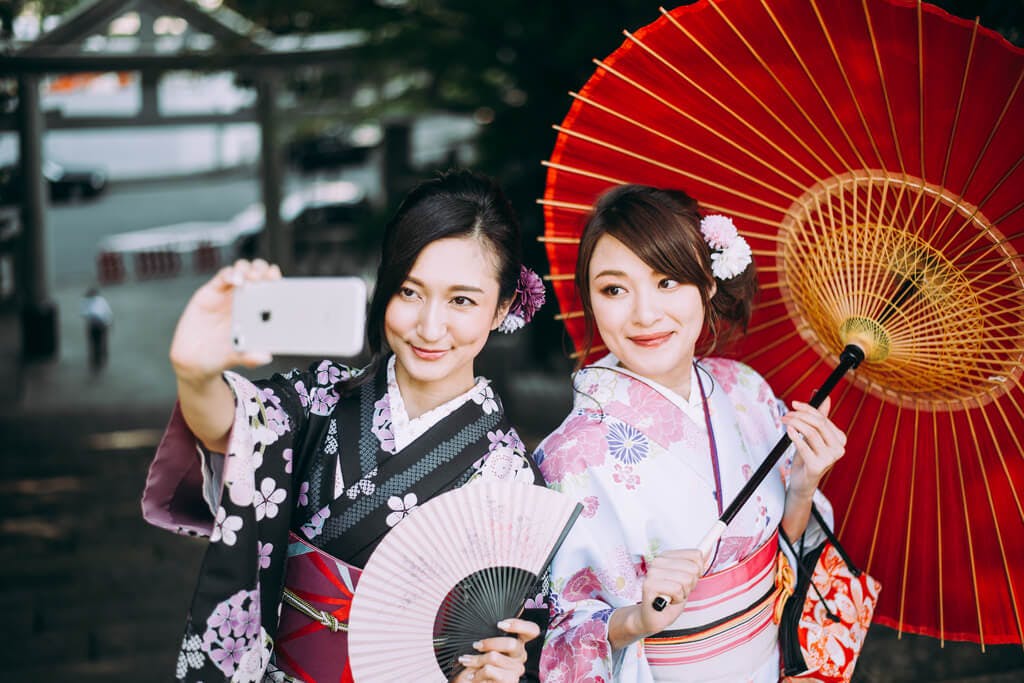 image via shutterstock.com
Looking to expand your cosmetic horizons?! nomakenolife will professionally curate and ship you a box full of Japanese and korean sunscreen, makeup, and other beauty products every month!

Kimono in Fashion Weeks
It's not as if the Kimono has lost its touch, though. It has been a part of the Tokyo Fashion Week for years now. Kimono was a major part of the 2021 Rakuten Fashion Week, by Jotaro Saito. The 27 year old designer started working on western style clothing initially. But his main focus was on Kimono. Now, he has got several flagship stores for Kimono across Japan.
Kimono in Anime
One of the main reasons for the rejuvenation in the interest for Kimono may be attributed to the rise of Social Media, Anime, Manga, and Cosplay, or anime fashion, which introduced Kimonos to the youngsters in a very different and more convenient way. Some of the iconic Anime and Mangas that introduced kimono to the youngsters include Himura Kenshin from Rurouni Kenshin or Nezuko Kamado from Demon Slayer.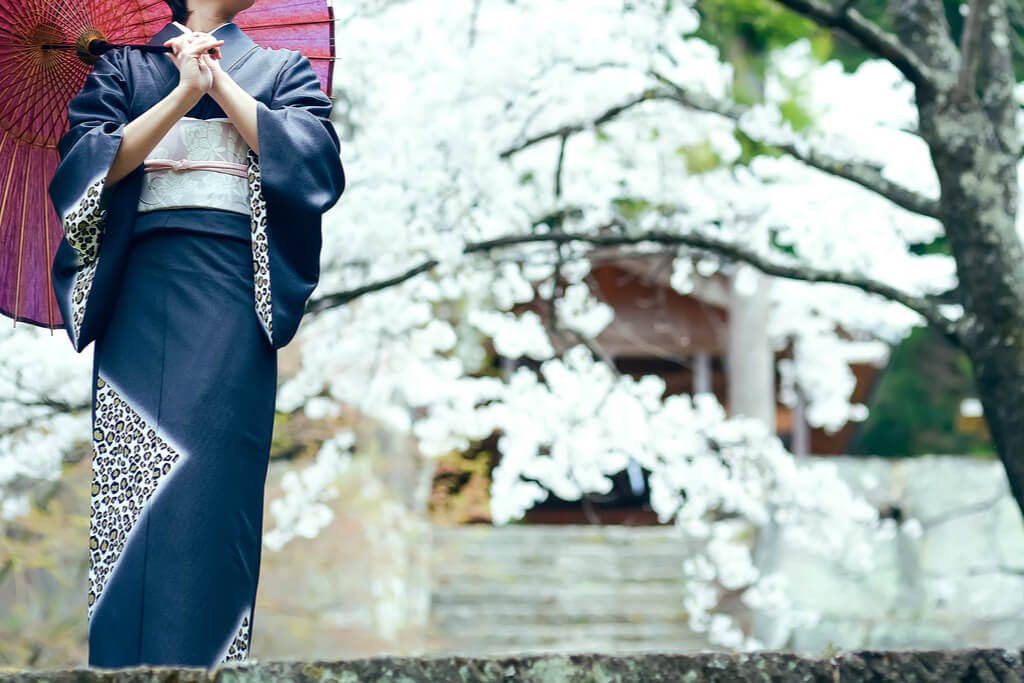 image via shutterstock.com
Kimono In Hollywood
Kimonos are not only restricted to Japan or only to the Japanese people. It has influenced the entire world and has also made its mark prominent in the western movies too. Hollywood celebrities were also spotted adorning this beautiful dress in different styles and colors. Actors were seen wearing kimonos in several movies including Japan like 47 Ronin, Lost in Translation & The Last Samurai. Famous Hollywood movies like Star Wars & Its Complicated had also shown its love for kimono to the audience. 
Celebrities Kylie Jenner, Kendall Jenner, Madonna, Bjor and many others were also seen in Kimono and in different styles adopted from the original Kimono.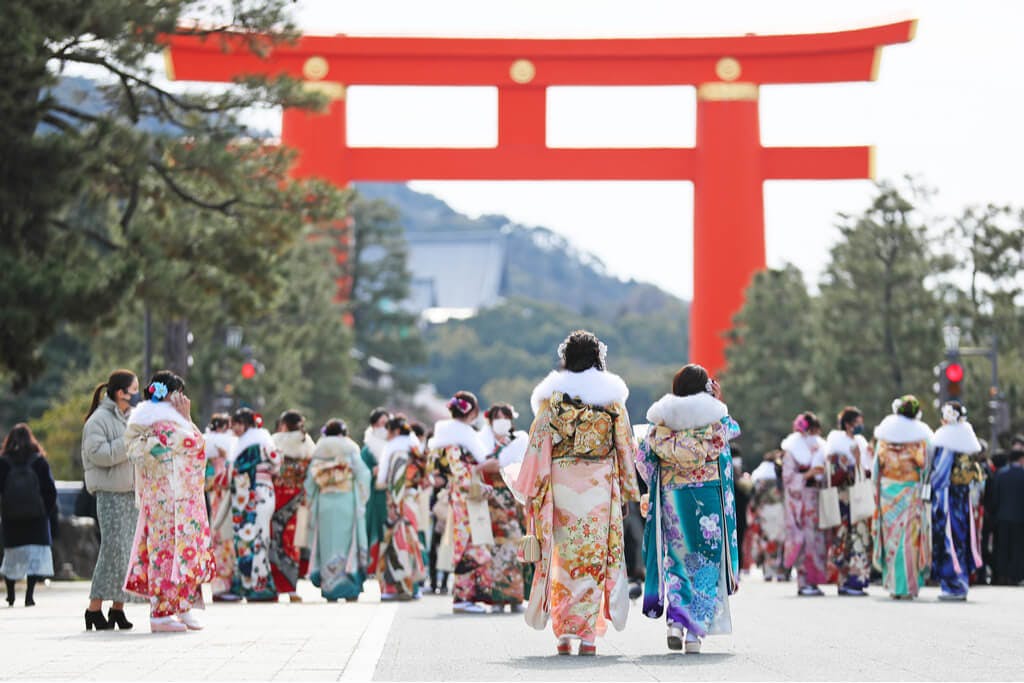 image via shutterstock.com
Modern Kimonos
Modern kimonos are very different from the age-old traditional Kimonos. The modern Kimonos are made with a very different material than the traditional ones. The traditional japanese kimonos were made of a silk material. However, the modern kimonos are made of either cotton or polyester. Cally brought in by designers to make the experience of wearing a kimono more comfortable & lighter. Since kimonos are not form-fitting, they can be easily worn by anyone representing any gender or age group.
Another interesting twist in this new kimono style is the kimono jacket. The traditional kimono style jacket and mixing it with the modern elements results in a wonderful clothing style.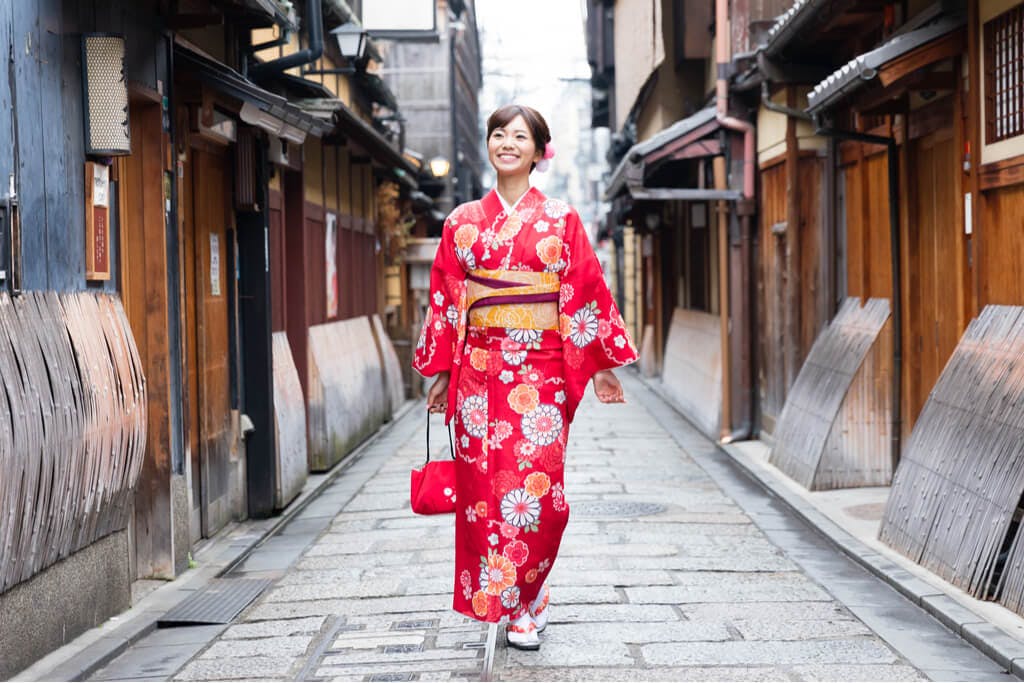 image via shutterstock.com
Similar to the kimono jackets, kimono shirts are also in the trend. With light and easy-to-wash fabrics, these shirts can be pretty comfortable to wear. At the same time it can be considered as a unique style too.
Another rtb ein the Modern Kimono is a Kimono with no belts. Normally kimonos are worn with a belt but a no-belt kimono can offer a degree of freedom. 
Kimonos have also evolved to include fringes, like the one below. It's a unique and fun way to try a new style with the Kimonos.