Fall fashion is all about the combination of form and function. It has to keep you warm while also looking stylish. South Korean fall fashion is no different. Korean beauty influencers, fashion influencers, stylists, and K-pop or K-drama stars are bringing both warm and chic looks to social media and the trends are clear.
So get ready to channel your inner K-fashionista and check out this year's Korean fall fashion trends.
Fall Trends
Trench Coats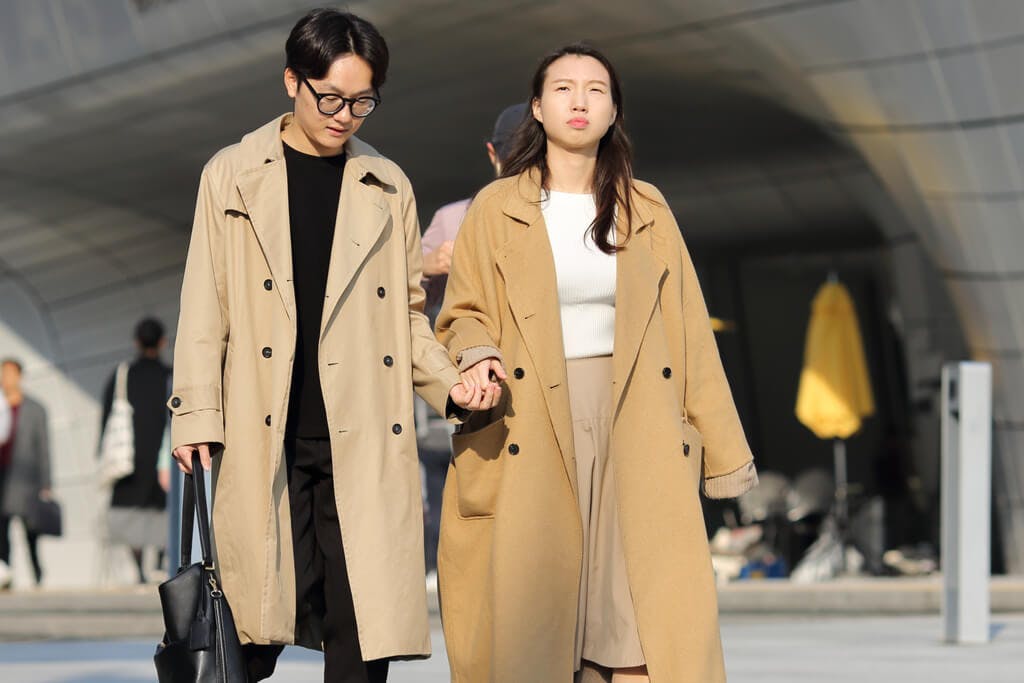 Image via Shutterstock
The fall season is the time to start bundling up as winter slowly but surely gets closer. While last year's fashionistas opted for wool coats, South Korean stylists are opting for trench coats this year!
Trench coats are timeless and find their way into street styles every few years thanks to the fact that they're functional, flattering, and easy to pair with other looks. If you really want to embrace the K-fashion aesthetic, get a trench coat in neutral colors. Beige or brown are really in at the moment. You can also find ones with interesting patterns to match your personality.
You can't complete your K-fashion look without some Korean beauty products! NMNL sends fabulous J&K-beauty items from top Japanese and Korean brands right to your door, perfect for any look in any season!

Oversized Blazers
Last year, we saw blazer dresses hit the Seoul fashion scene along with bucket hats and turtleneck sweaters. Unfortunately, this very cool and classy look isn't a part of Korea's fall 2021 fashion look, but that doesn't mean that blazers are out completely.
Oversized blazers are taking their place in the spotlight among Korean fashion trends. Blazers have always been a classic staple for men for their ability to be paired with almost anything to create a sophisticated look from casual to formal. 
Oversized blazers are no different. Pair them with a wide range of outfits to dress up anything from a sporty look to a night out wardrobe. Pair them with a skinny jean, a one-piece dress, short shorts, or even sweatpants.
Denim (especially jackets)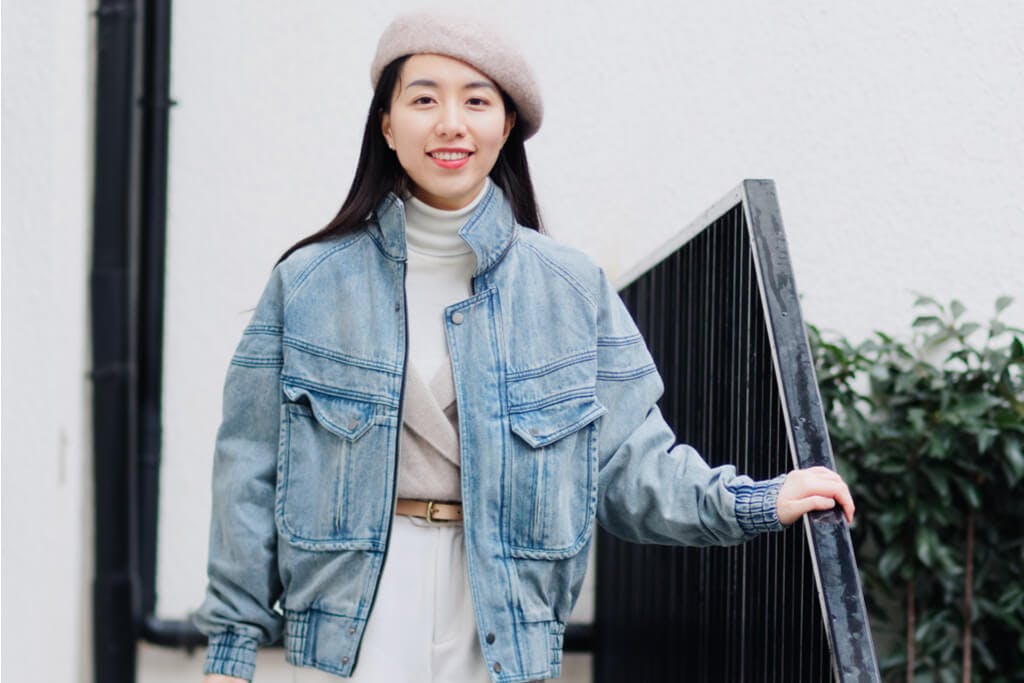 Image via Shutterstock
Denim is and always will be a part of casual attire and fashion. That being said, it really has its years. Last year and this year, K-pop stars have been sporting jeans in many different forms with jean jackets being especially present in the street fashion scene this year. 
A denim jacket is great at keeping you warm while making you look cool. If you really want to lean into this year's Korean fashion trends, try pairing the jean jacket with animal print T-shirts or accessories for a bold look. 
And don't just stop at denim jackets. Experiment with denim trench coats, oversized clothes like baggy denim jeans, or even a denim skirt. Here's a fashion style tip: pair baggy denim jeans with a fitted top, or reverse it and wear skinny jeans with an oversized top.
Knit Vests
Whether it's because of its high-class nature or the recent 'dark academia' trend, knit vests have really taken the South Korean fashion world by storm, just like in other countries. South Korean guys and gals have really leaned into this trend and are wearing knit vests in many different colors and patterns.
We totally get it. They manage to be super comfy, while also being very easy to style and worn in so many different looks. 
With a more fitted look, it feels like you walked out of the fashion boutique and into the country club. With an oversized fit, it gives a more youthful and fun feel, like a stylish student. Pair a knit vest with a pleated skirt for that true dark academia vibe.
Midi Skirts (Especially Pleated Ones)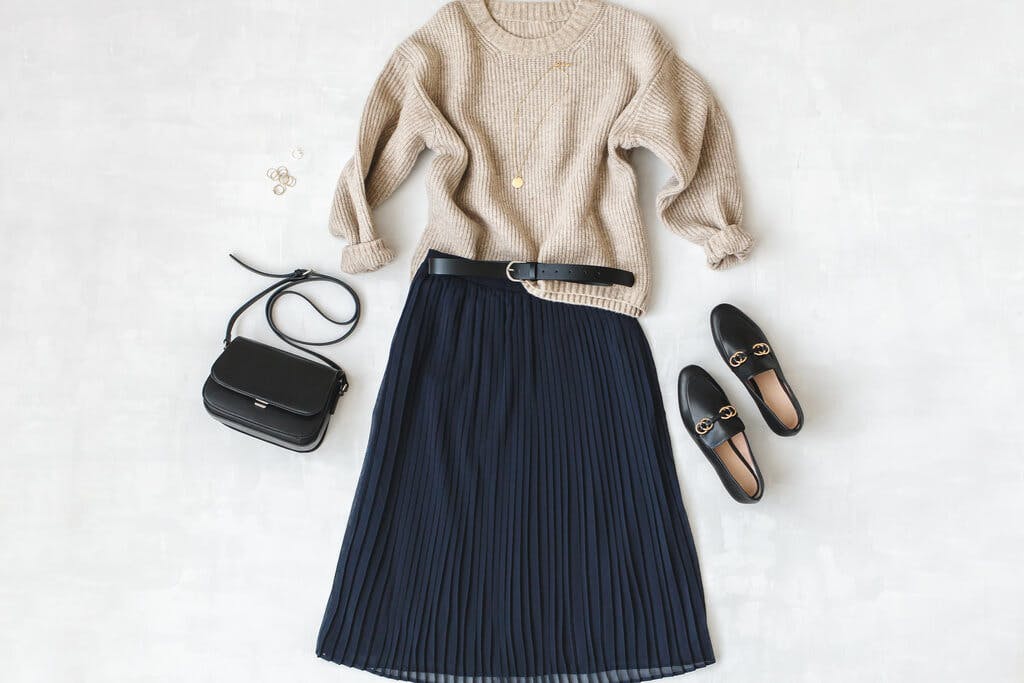 Image via Shutterstock
Midi skirts slowly but surely made their way into fashion favor this year, and for Korean fall fashion, a midi skirt is a must. However, the real star of this trend is the pleated midi skirt. Some say that the skirts remind women of their school uniform days, so it's like a chic, grown-up version of that. 
Pleated midi skirts are surprisingly versatile and can create a variety of looks based on what you wear it with. A fitted top can help to create a quick but sophisticated look. Pair it with a blouse and blazer to create a business-ready look. Pair it with a knit vest to achieve a chic preppy look, or with a loose sweater for a more fashionista look.  
Long Boots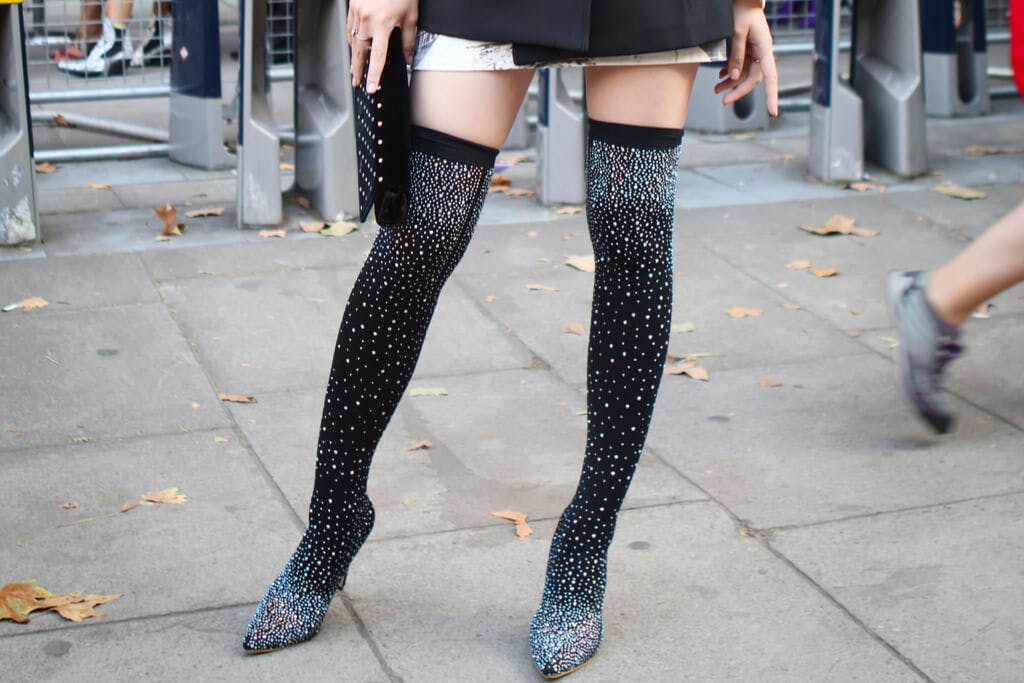 Image via Shutterstock
This is a look that's been a long time coming. This fall and winter are seeing the return of long boots. Think cowboy boots, thigh-high leather boots, or even longer boots with a heel. These kinds of long boots help to make the legs look longer, add a hint of boldness, and are just a fabulous addition to an outfit. 
Long boots can be worn under dresses to add a cool factor to your look, or they can also be added to a short shorts or short skirt look to make a statement. While flat boots are always cool, this season, heeled or wedge boots are really all the rave right now. Platform boots are also becoming a popular Korean footwear choice for some added height.
Chunky Shoes and Platform Sneakers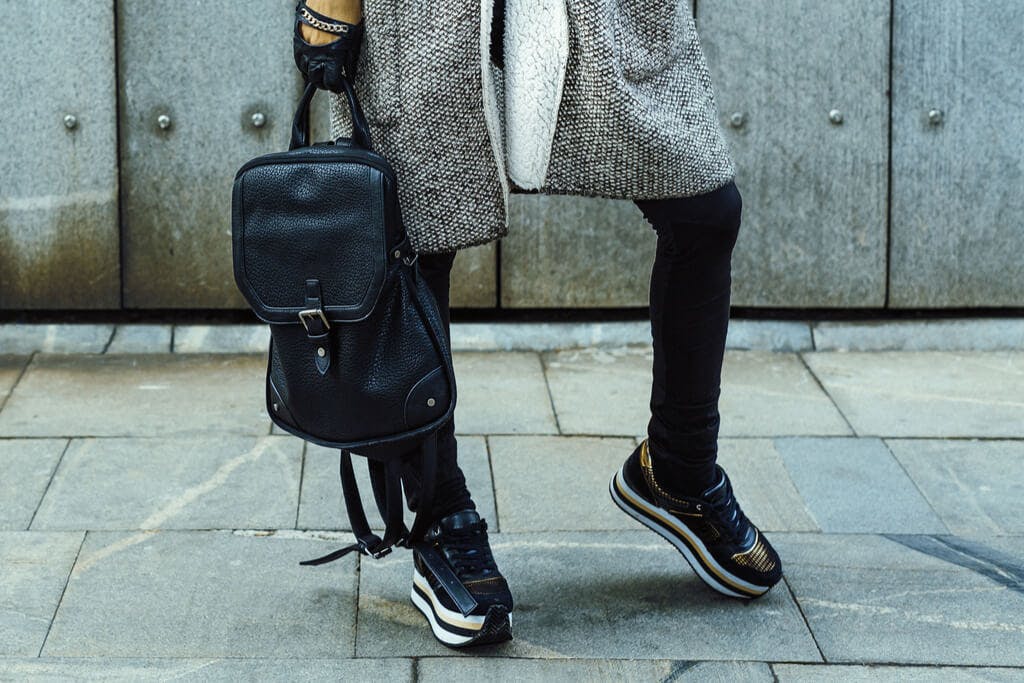 Image via Shutterstock
If boots are a bit too uncomfortable for you, try the chunky shoe trend, also known as turbo trainers or platform sneakers. Chunky shoes tend to have high soles that are several inches high. That means that they make whoever wears them look taller. 
Although they never really fell out of fashion in South Korea or Japan, other types of shoes have been really popular in the fashion scene lately. However, chunky shoes really took off this year. Do you remember the Fila shoes that were big in the 90s?
Well, those same Fila shoes are extremely popular in South Korean and Japanese street fashion, and Fila is one of the most commonly worn shoe brands in that market thanks to their chunky look. In fact, the Fila headquarters have been in Seoul for 14 years, so you may have already purchased Korean shoes if you own a pair.
Are there any K-fashion items you want in your wardrobe? Let us know in the comments below!