Korean hair care is much like Korean skin care, in that the focus is on prevention and boosting natural beauty, rather than curing. Like most of the must-have Korean beauty products out there, Korean hair care products emphasize natural ingredients and simple formulas. 
We rounded up the best hair care products so not only will your hair look beautiful and healthy, it'll feel amazing, too!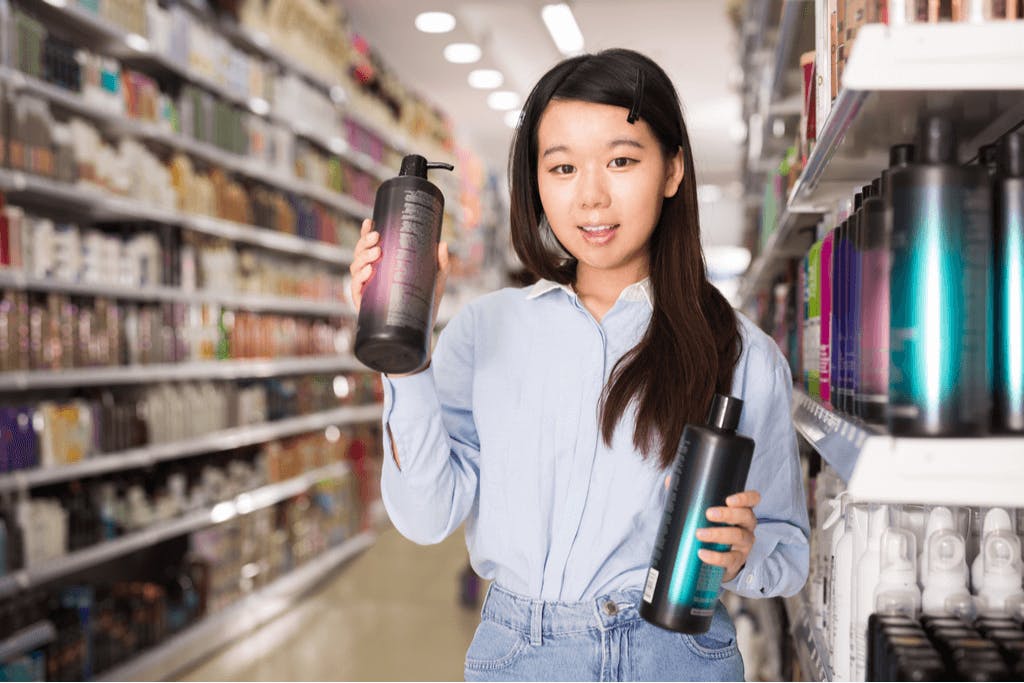 Image via Shutterstock
The Best: Climate Friendly Shampoo
This attractive, plant-based shampoo bar from Korean skincare and haircare brand Arencia does as good as it looks. With minimal, compostable packaging and a wealth of fantastic ingredients, your hair will thank you as much as the climate. 
The Utopia Shampoo Bar contains extracts from the pear cactus blossom (which locks in the hair's natural moisture), olive oil, and even yam! One shampoo bar is equivalent to five bottles of shampoo, so you can save money, too.
Want to learn more about sustainable and cruelty-free Korean cosmetics, check out our blog!
The Best: Hair Growth Shampoo
This beautifully-packaged product is from animal friendly K-beauty brand Nard. Nard is a highly nourishing type of hardy plant which grows in the Himalayas and is said to have great beneficial benefits. 
Their shampoos are each aimed to target a different type of hair problem, ranging from scalp deep cleansing hair shampoo to this one - the anti-hair loss shampoo. 
Nard signature hair shampoo is famed worldwide for promoting hair growth and keeping hair nice and shiny. They do this by using oils such as argan oil, jojoba oil, and olive oil, alongside 11 types of amino acids and six different hydrolyzed proteins. 
Want to get a full K-pop look, from hair care to skincare to makeup? Check out NoMakeNoLife! NoMakeNoLife sends the latest in both Japanese and Korean makeup products, skincare items, and even hair care, right to your door straight from Tokyo and Seoul for a full K-pop look!

The Best: Conditioner
This conditioner from Mise En Scene is formulated with seven different types of natural oils including golden Moroccan argan oil. It's easy-to-use pump bottle means that even a little goes a long way, perfect to slot into an everyday hair routine. This product is great for bringing a shine to frizzy hair and even hard-to-tame curly hair.
If you need a little bit of repair, you can also try out the Mise En Scene Perfect Repair Serum Treatment. It's also made with Moroccan argan oil and is great for treating damage from heat, curling, or dyeing, and more. 
The Best: Tube Hair Treatment
Koreans love to treat their hair, and this hair treatment from cruelty free K-beauty brand CP-1 is said to work wonders for the natural keratin residing in hair. This is a great way to give your hair a quick, silky smooth boost. The product can be used in place of conditioner in a regular hair wash, even recommended for use several times per week.
The treatment contains natural extracts of argan oil and even quinoa, which is said to prevent breakage while nourishing and strengthening the hair.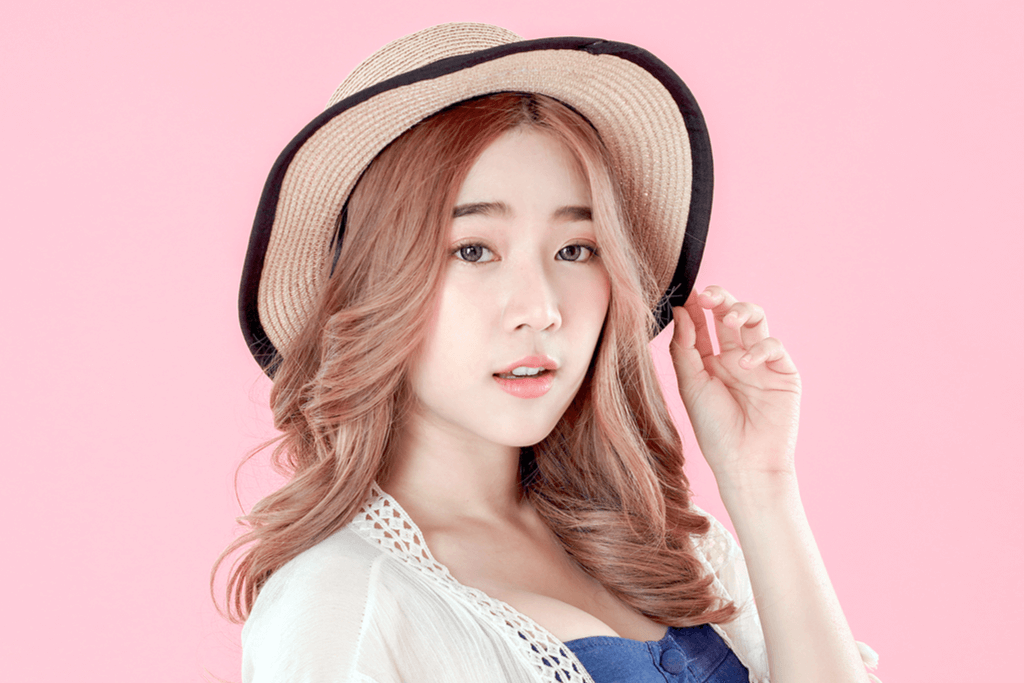 Image via Shutterstock
The Best: Water Treatment
Saranara is a Korean hair care brand, which specializes in getting hair super healthy and shiny. This '10-second water treatment' containing 17 patented ingredients for hair goodness, is designed for a busy lifestyle, claiming to be fully absorbed within 10 seconds - just rinse and go.
The Water Salon Silk Treatment is a hypoallergenic fix for those whose hair has been dull and lifeless, or heat damaged.
The Best: Scalp Treatment
The scalp scaler from CP-1 is universally loved thanks to its scalp purifying benefits. Scalps are often overlooked in Western hair care, but Korean hair care experts fully understand the importance of the scalp treatment for overall care, as the base of all hair - literally! 
This scalp scaler is basically like a face scrub for the scalp as scalps can see a lot of build-up. This scaler acts to deep cleanse the scalp by scrubbing away any excess build-up and featuring extracts to give it a real refresh. 
Extracts include permeating tea tree and 36% natural salt for that all-important abrasiveness.
The Best: Hair Brush
Yao is named after the Korean Yao ladies, who are famed for their long, luscious locks, as the Mothers Corn brand knows all too well. 
Brushing hair is great for promoting natural oil production from the scalp,  the best natural way to boost hair oil production with no extra products. The vented design of the brush acts as a gentle massager for the scalp as well.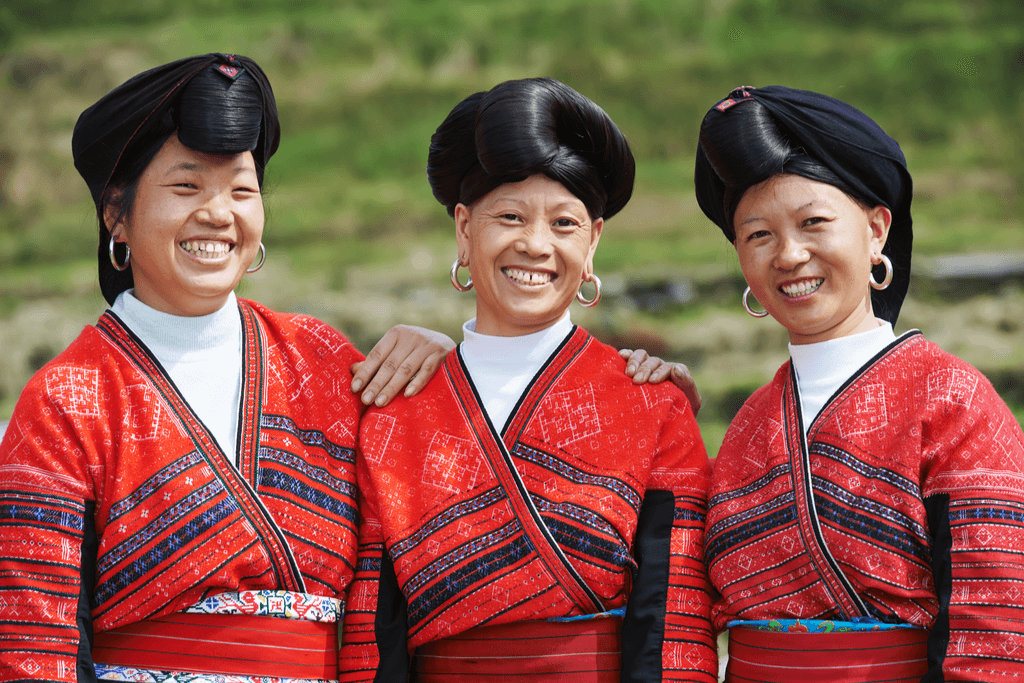 Image via Shutterstock
The Best: DIY Hair Growth Kit
It is no secret that Koreans love to innovate and this kit proves it. Developed by Korean rice-water beauty brand, Mi-Mo-Su which means 'water to make beautiful hair,' it is a way to bring life back into damaged hair, using the wonders of a very simple ingredient: rice.  
Rice water is said to boost the hair's natural barrier and encourages keratin production so hair feels smoother.
The Best: Hair Mask
This Korean hair mask is legendary among K-hair care fans. While not recommended for vegetarians as it is made of pig collagen, this actually works well on hair, and unlike a sheet mask, it is designed as a leave-in treatment. In fact, it contains enough vegetables to constitute a meal *warning: inedible*, with broccoli, turnip and even cabbage extract.
You can even put this one in while drying your hair.
Let us know which Korean products are your favorite in the comments below! And if you want to learn all about Japanese hair care products, check out our guide!