Undeniably, we all love our planet, but we also love our makeup, especially Korean cosmetics. These vegan and eco-friendly Korean cosmetics are everything you could ask for! You can use them guilt-free, knowing that you are supporting cruelty-free Korean skincare brands that care about animals and the environment. 
Here are the 5 best vegan and eco-friendly products for every step in your beauty routine.
AROMATICA's Natural Coconut Cleansing Oil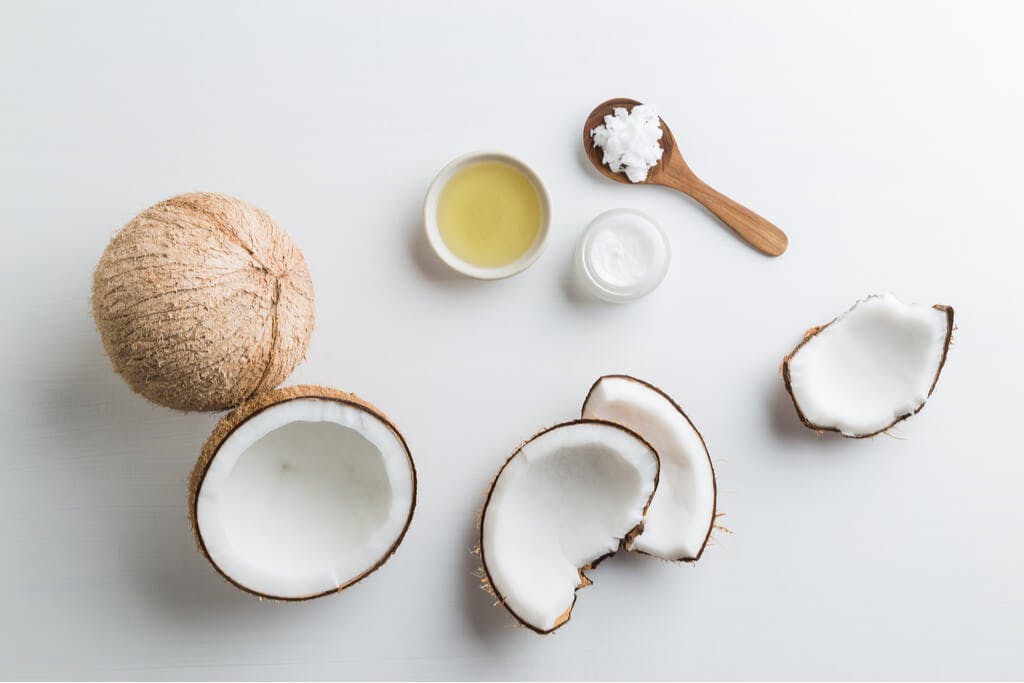 Image via Shutterstock
Start off your skincare routine with a cleansing oil like this one from Aromatica. Cleansing oil is an essential step in any K-beauty skincare routine as the oil dissolves makeup and impurities. But Aromatica's oil isn't just any cleansing oil, it is entirely plant-based, so it's silicon and mineral-free. The oil is also EWG-Verified and Vegan-Verified by The Vegan Society.
Aromatica is a cruelty-free Korean beauty brand that also places importance on the environment. As such, all the brand's packaging types are created with sustainability in mind. Aromatica uses recycled glass, post-consumer recycled (PCR) plastic and Forest Stewardship Council (FSC) certified paper.
Love K-beauty just as much as you love the earth? Get stylish J&K-beauty products from NoMakeNoLife sent right to your door!

Krave Beauty's Matcha-Hemp Hydrating Cleanser
Krave Beauty's Matcha-Hemp Hydrating Cleanser is as gentle on the skin as it is on the environment. The cleanser foams up into a silky lather that leaves the skin clean and smooth, but not dried out or tight like usual cleansers. The Hydrating Cleanser is rich in antioxidants thanks to the inclusion of Bosung matcha (Japanese green tea) powder and Jeju green tea water, which help to protect the skin from damaging free radicals.
This K-beauty brand creates completely cruelty free products with vegan-friendly ingredients. Krave never performs animal testing, nor does it sell in countries that require animal testing. 
Even better, Krave Beauty's packaging is made from 100% recyclable materials. The cosmetics company is currently focusing on improving the quality, sustainability, and sources of their current products, instead of trying to push out new ones. So you can be assured that every single one of their skincare products has been crafted with great care, from the source of its ingredients to its final packaging design.
Dear Klairs' Freshly Juiced Vitamin Drop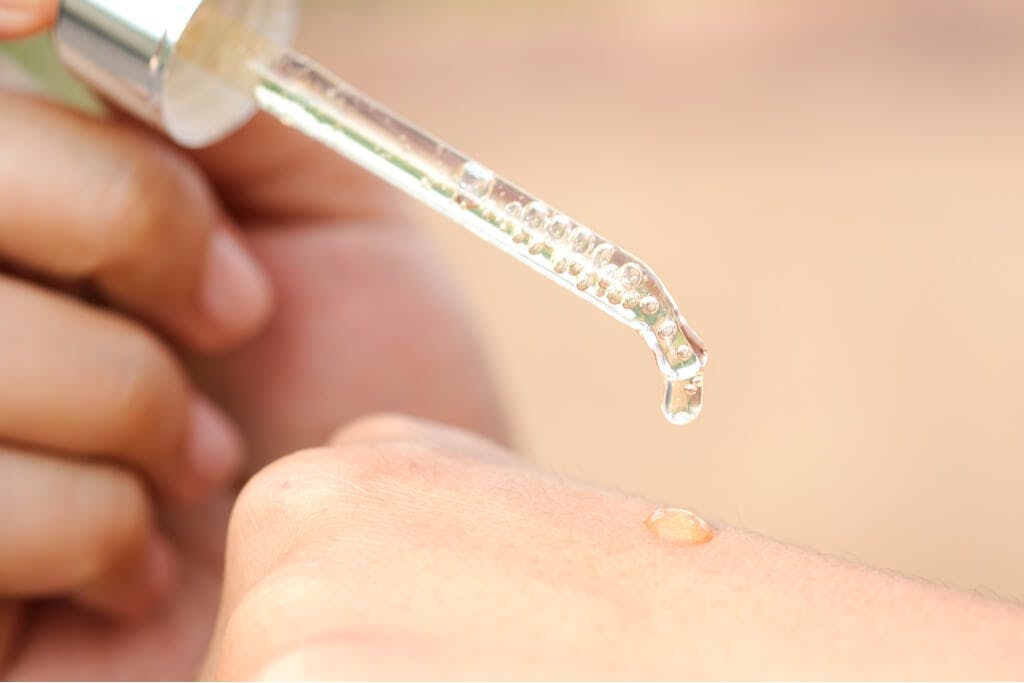 Image via Shutterstock
This brand has vowed since its conception in 2010 to never use animal testing. While other Korean products use exotic animal-derived ingredients like snail mucin, Dear Klairs is currently shifting to become 100% vegan. Many of its cruelty-free Korean skincare products are also vegan-friendly. Currently, the only animal product they use in their cosmetics is honey, only used in their manuka honey and deep blue lines. 
The brand is also eco-friendly as they are constantly innovating new types of sustainable packaging. It focuses on using simple, natural, high-quality ingredients for sensitive skin. The cosmetic brand also avoids parabens, alcohol, synthetic fragrances, synthetic dyes, and more.
The Vitamin C Drop is one of Dear Klairs' most popular products. Vitamin C has long been lauded in the skincare community as a powerful antioxidant that reduces harmful free radicals. This serum supercharges your skin with vitamin C, reducing the appearance of acne scars and large pores, all while brightening and rejuvenating your complexion. 
Dear Klairs' Vitamin C Drop is less potent than other brands, but is better for sensitive skin, as it is made with non-irritating ingredients. The drop is also completely vegan.
TONYMOLY The Black Tea London Classic Eye Cream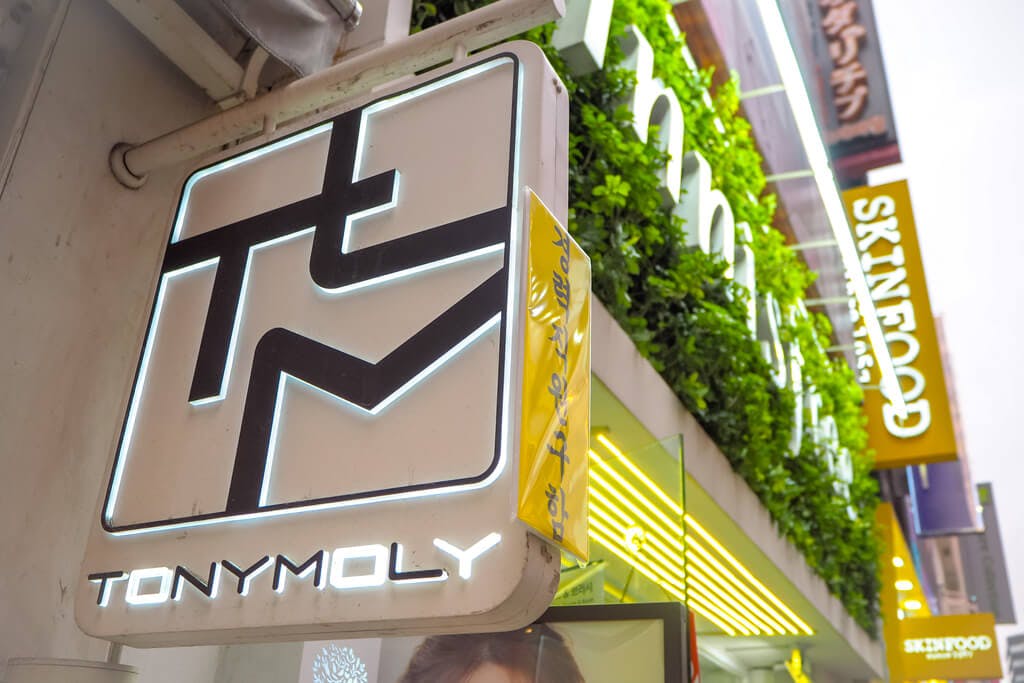 Image via Shutterstock
TONYMOLY is one of the best Korean makeup brands on the market, but did you know that it is also 100% PETA-certified Cruelty-Free? Even better, the brand's Black Tea London products are vegan as well. In particular, the Black Tea Classic Eye Cream is perfect for brightening your undereyes and reducing wrinkles, making it one of the must-try Tony Moly products. 
You might have heard of the hack of putting tea bags over dark circles, but this eye cream takes it one step further. The cream combines tea sourced from one of Britain's premium tea companies, Taylors of Harrogate, with a blend of probiotics to create a patented fermented Black Tea extract for intense hydration and rejuvenation.
BEIGIC's Comforting Cream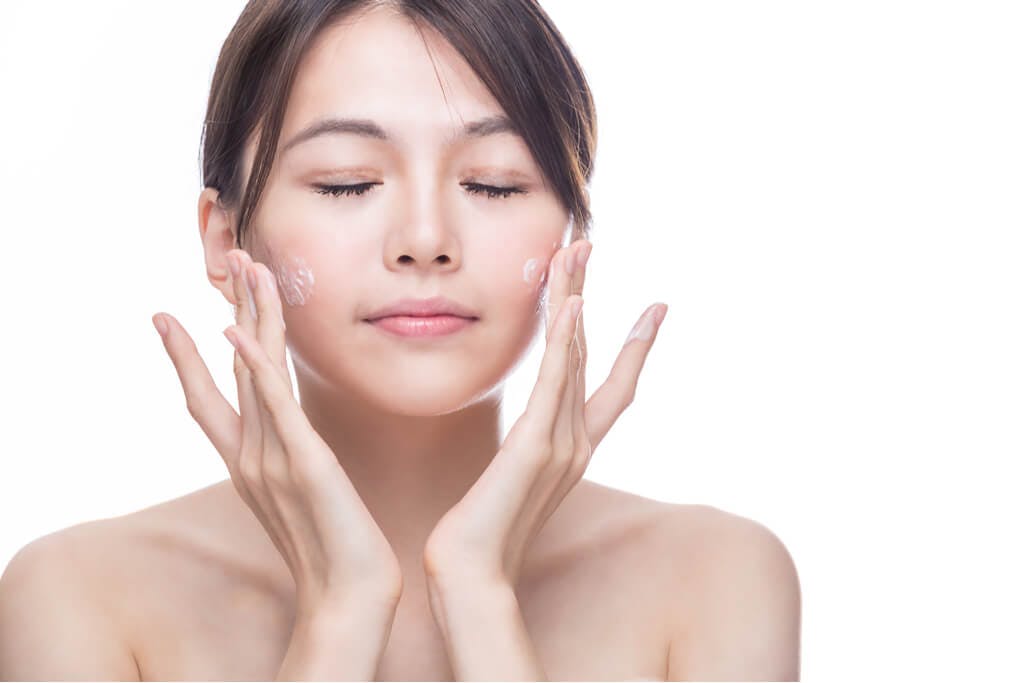 Image via Shutterstock
This brand's goal is to help you start the day with energy, like a cup of coffee, using green coffee beans in many of its products. The beans are rich in amino acids, antioxidants with rejuvenating effects on sun-damaged skin, and caffeine to help with blood circulation. 
Even better, the brand's philosophy is deeply rooted in ethics, leading them to being a sustainable, vegan, and cruelty-free Korean brand. They are committed to using all-natural ingredients that are sourced sustainably, like certified fair trade Peruvian beans. The brand is against using synthetic dyes, silicones, parabens, synthetic fragrances, and sulfates like SLS and SLES.  
BEIGIC is a completely cruelty-free and vegan brand. It also supports sustainable policies, even down to its minimalistic and eco-friendly approach to packaging 
True to its name, BEIGIC's Comforting Cream is full of skin-soothing ingredients. The cream contains their signature coffee bean oil, plus chamomile extract to calm your skin. It is highly moisturizing, but lightweight enough to go on smooth under your makeup. The BEIGIC Comforting Cream really is perfect for starting your day—just like a freshly brewed cup of coffee.
Bonus: Dear Dahlia's Velvet Lip Mousse
This is not your usual lipstick. It's a whipped lip mousse with a light and airy texture that glides onto the skin like a dream. The cream leaves a matte finish which doesn't dry out the way other matte lipsticks do. But Dear Dahlia's lip mousse doesn't just look good, it feels good too. 
Its vegan friendly formula contains natural, hydrating ingredients like dahlia flower extract, certified organic sweet almond oil, cacao seed butter, argan oil, and shea butter. Even better, the lip mousse can double as a cream blush as it is completely skin-safe. Dear Dahlia is a 100% vegan and cruelty-free luxury beauty brand from South Korea, with products made from natural and environmentally-friendly ingredients.