Everyone is familiar with the iconic lip tint, which is a popular makeup trend in South Korea. But have you heard about their lip gloss? Lip gloss is a thick liquid that's packed with hydrating oils and sometimes glitter, and is generally bright and transparent. In fact, one component of K-Beauty that can be done using lip gloss is making the lips look full and plump. 
Korean lip gloss can be worn alone or over any lipstick to create an iconic look. It can give you the perfect dewy, shiny finish. When paired with a Korean lip mask, you can get soft, supple lips that shine even brighter.
Korean Lip Gloss vs Korean Lip Tint: What's the Difference?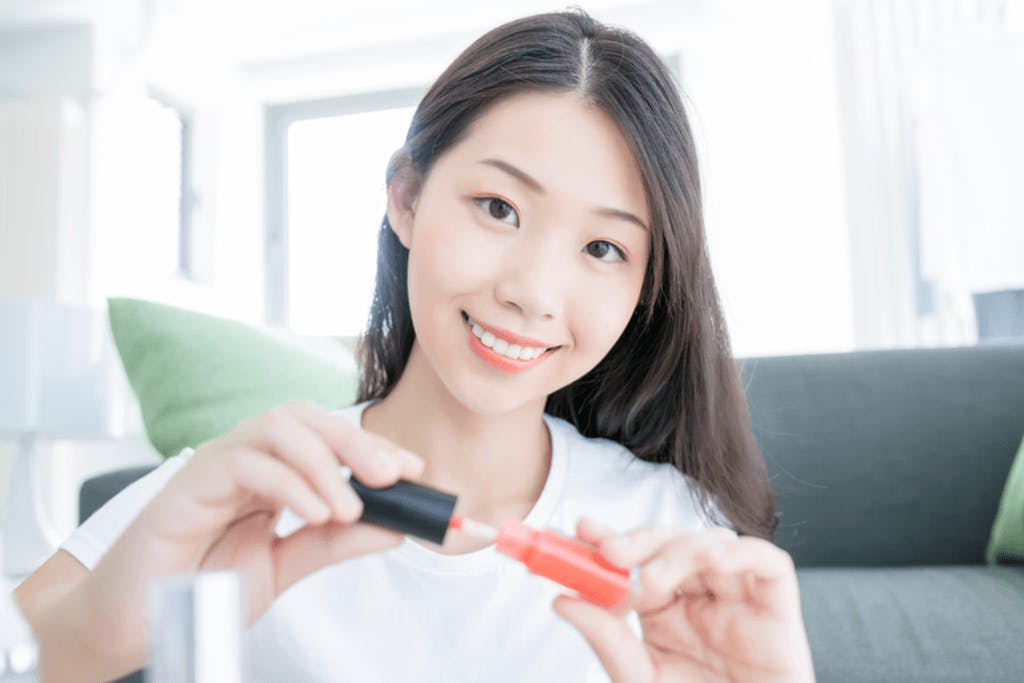 Image via Shutterstock
Korean lip gloss and lip tint have a lot in common. Both aim to give your lips the appearance of a fruity candy. While gloss focuses on providing that luxurious shine, it can also have pigmentation usually in the various red and pink shades K-beauty lip tint is known for. 
In addition, both usually have a pleasant sweet or fruity scent. But above all, both lip tints and lip glosses can give you a full, natural-looking pouty lip. 
Now, here are the differences. Korean lip tints are more pigmented than glosses. It usually has a soft, airy velvet texture and a long-lasting hue, staining the lip. Korean lip glosses, unlike lip tints, can have a sheer to medium tint but are always very glossy. 
Glosses are also frequently applied over lip tints or lipsticks. If lip tints are the various fruits on a tart, such as strawberry or raspberry, then lip glosses are the sugary sweet glaze that goes on top of them. They will not only make your lips shine, but it will also add sweetness to your lips, enhancing the color of your lips or lip tint. It can also complement any K-Beauty gradient lip look. 
So which do you prefer: lip tints or lip glosses?
Here are some Korean lip glosses from the Best Korean Makeup Brands to help you get started.
Interested in getting some Korean lip glosses of your own? NoMakeNoLife delivers the latest Japanese and Korean beauty products straight to your door, perfect for getting the ideal shiny, plump lip look.

Innisfree Plumping Lip Glow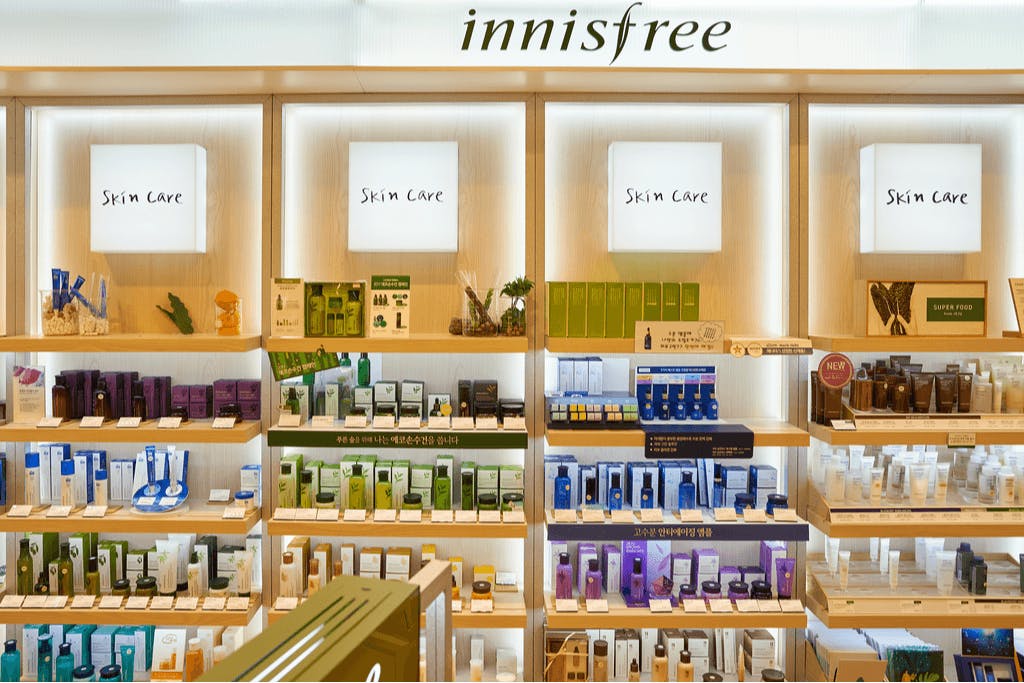 Image via Shutterstock
Innisfree is known for its clean, natural aesthetic, which is reflected in the simple pink packaging of this Korean lip gloss. The Plumping Lip Glow is a gloss that instantly plumps lips, adds volume and hydration, and gives them a shiny appearance similar to glass beads. It is easy to apply and has a refreshing peppermint scent. 
It contains menthol ingredients, which deliver an immediate cooling sensation. It also contains Volufiline, which is known to have a volumizing effect on lips. Other ingredients include jojoba seed oil, a common ingredient in Korean products for dry skin. 
The additional shine coating has a sparkling aurora glitter to make your lips shine even more. Most importantly, it doesn't leave any stickiness. Overall, it gives your lips a beautiful, sheer sheen with a soft sparkle.
Etude House Apricot Stick Gloss
This trendy Korean brand has a creamy crayon-like lip gloss that is easy to apply and resembles sweet and juicy fruit. It gives lips a more natural appearance while also making them appear more vibrant and attractive. This Korean lip gloss can even be used as a blush on your cheeks! The application as well as its hydrating effect is similar to lip balm, helping your lips appear healthier, smoother, and fuller. 
Even better, it is lightly scented with a pleasant berry scent. Overall, Etude House's Apricot Stick Gloss is ideal for a soft gloss finish. It's perfect for a natural look and a quick splash of color for an everyday look, giving the subtle natural appearance popular in Japanese makeup trends. No wonder it's so popular in Japan too. 
TONYMOLY Petit Bunny Gloss Bars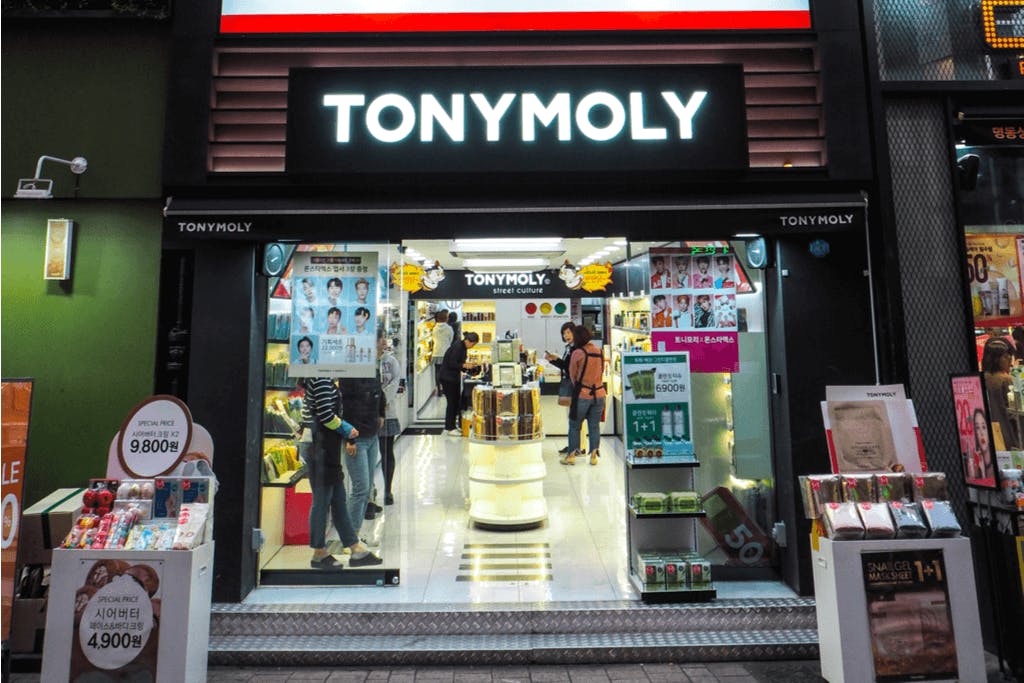 Image via Shutterstock
TONYMOLY is known for the cutest skincare products, and this Korean lip gloss is no exception. Each color has its own kawaii (cute) bunny face on the packaging. This adorable lip crayon has a silky feel that's in between a lipstick and a lip gloss. 
Each lip gloss includes Vitamin E which softens and nourishes lips. Each gloss bar has a unique fruity flavor that is similar to Japanese fruit gummies. The overall look is a natural soft lip with a high-shine glossy finish. 
Holika Holika Devil's Plumper Hellfire Glowy Topper
Holika Holika is known for both its fun packaging and high quality skincare and makeup. This Korean lip gloss will certainly give your lips a larger, glossier appearance. Holika Holika's Devil's Plumper Hellfire Glowy Topper is designed to bring out the fullness of your lips, similar to Innisfree's Plumping Lip Glow.  
Because it contains chili pepper, many individuals describe it as spicy or having a slight burning or stinging sensation. It also has jojoba oil, avocado, and collagen. It fills in fine creases on the lips, smoothing out the texture and enhancing the natural color of the lips. 
Overall, Korean lip gloss can really bring out full juicy glossy lips as sweet as cherries. Have you tried out Korean lip glosses? What was your experience? Do you have any suggestions? 
Let us know in the comments below!