Having smooth, soft lips is so important for anyone who wants to confidently wear all kinds of lipstick lines and experience different lip colors. That being said, lip care is still underestimated by so many of us despite being such an indispensable step in any skincare routine. In recent years, the Korean lip mask has gained popularity in the Asian beauty market because of its numerous benefits. 
Let us take you on a short journey to the Korean lip mask world and explore some of the finest lip masks to save your dry lips from this cold winter!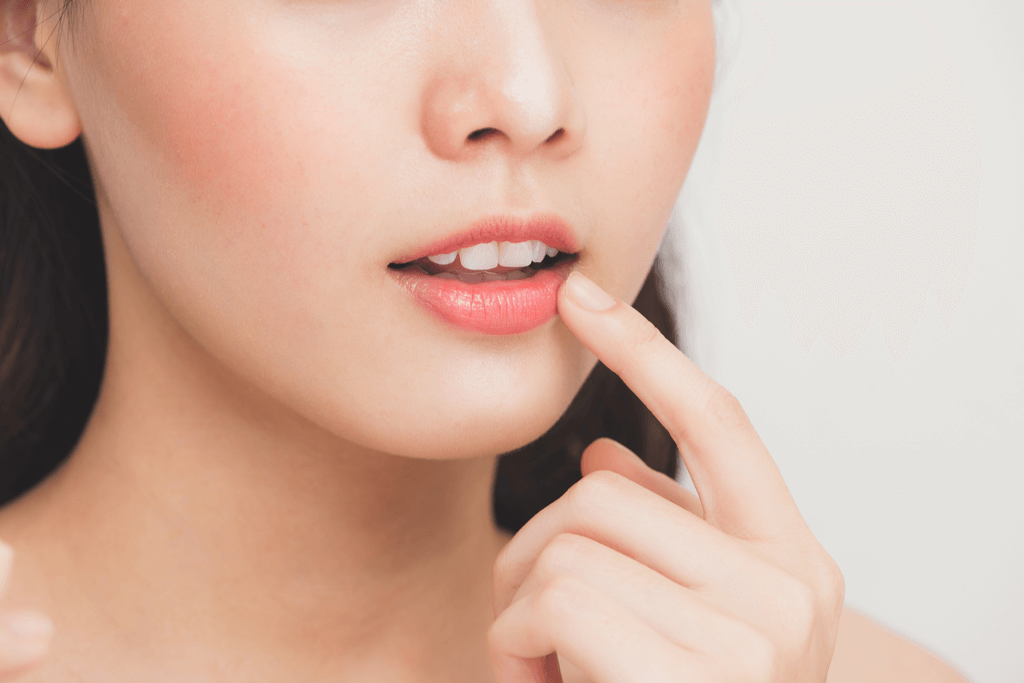 Image via Shutterstock
Similar to Korean and Japanese sheet masks, most lip masks have the main purpose of moisturizing your lips with a combination of vitamins, minerals, and other natural substances. They're basically a face mask specifically for your lips. On top of that, they also have the effect of exfoliating your lips to help with skin revitalization. 
In other words, lip masks are a must-have beauty item for anyone with dry and chapped lips owing to the cold season or frequent use of lipstick. They are the serum and moisturizer to your lip that should be used frequently to nourish and replenish the lips.
Looking for a lip mask to recover your lips from dullness or flakiness? NoMakeNoLife delivers the latest Korean and Japanese beauty products to your door, including Korean lip masks, perfect for an at-home spa lip treatment.

A Simple Guide To Choosing a Lip Mask 
There are two types of lip mask out there: lip patch and lip cream (also known as a sleeping mask).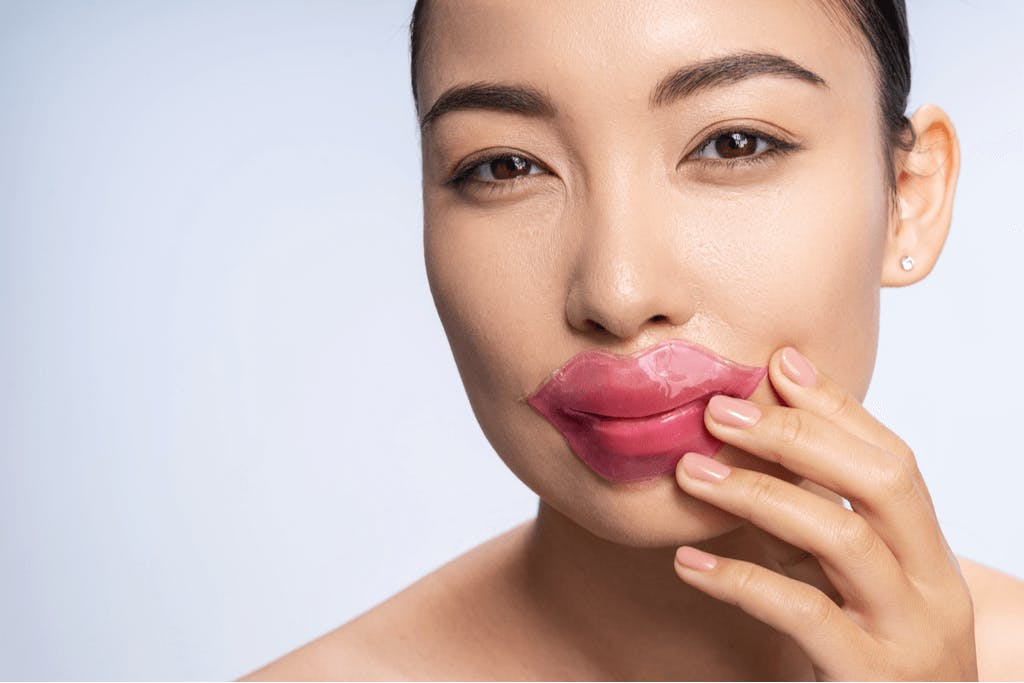 Image via Shutterstock
If you want an instant moisture boost to dull lips before putting on make-up for going out, a lip patch is the perfect choice. First, you need to clean your lip to remove any dirt on the surface. Then, put on the patch just as you do with a facial sheet mask and after about 10 to 15 minutes of relaxing, gently remove the mask.
On the other hand, if you are looking for intensive lip care for chapped lips, go with an overnight lip mask or lip cream, because it will have a longer-lasting nourishing effect. After cleaning your lips to remove dirt, apply the lip cream and let it rest on your lips overnight. Remember to wash or wipe it off with a wet cotton pad the next morning. 
A sleeping lip mask is recommended to use before going to bed, with a maximum of 2-3 times per week as the product usually contains gentle exfoliators.
The most important note is to check for natural active ingredients like berry mixes, shea butter, aloe vera, and other moisturizing ingredients. Meanwhile, avoid strong chemicals or additives as they might peel your lips. So, Korean skincare brands that are mostly recognized for natural ingredients should be your first choice when it comes to lip masks!
Say Goodbye To Dull Dry Lips In Under 15 Minutes With A Lip Patch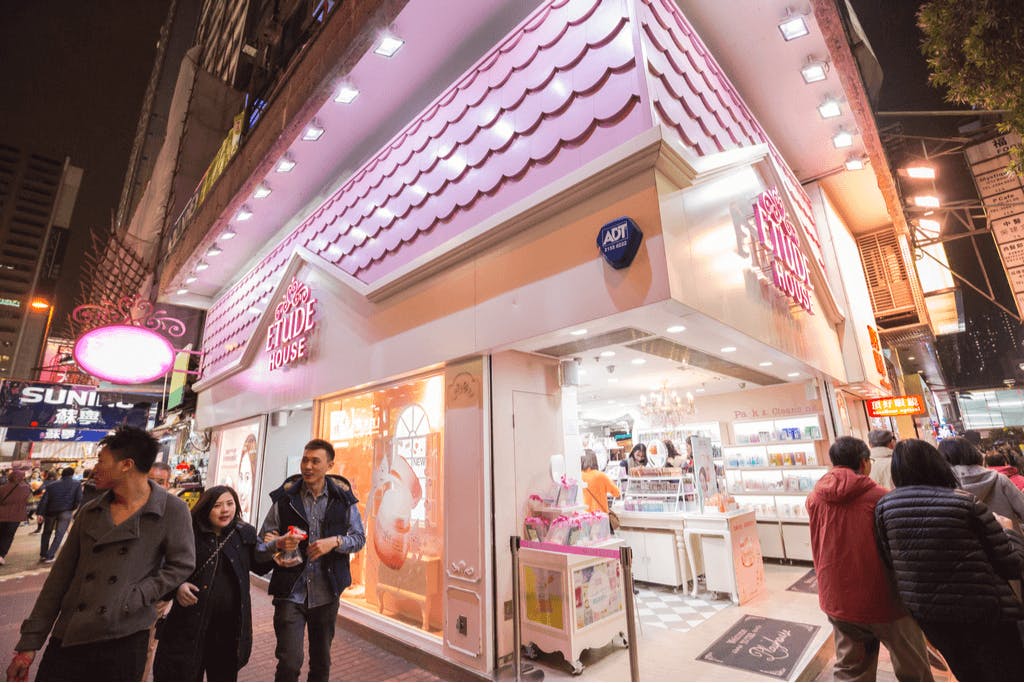 Image via Shutterstock
First up is one of the best Korean makeup brands: Etude House. The Cherry Jelly Lip Patch from Etude House is an affordable yet effective lip mask that has cherry extract to help regenerate lip skin and improve dark spots; hyaluronic acid, which is well-known for providing deep moisturization; and collagen to improve the elasticity of the lip and prevent aging lip skin. 
This lip patch is highly enriched with herbal extracts such as European licorice root, green tea leaf extract, ginger, and cactus root extract. This means that it also has the effect of soothing peeling lips and strengthening the lip skin's protective barrier to make your lip look healthier.
The SOS! Lip Patch from Berrisom is also popular among Korean locals as it not only moisturizes but also enhances the color of your lip. This lip mask line has 4 colors with 4 types of patch named Essence – helps reduce fine lines with collagen; Aqua – provides moisture to the lips with leaves extract; Volume – increases elasticity for a plump and juicy lip with honey, berry extracts, collagen and HA; and Clear – cleans dead cells on the lips with AHA and BHA found in papaya and tangerine peel extracts.
Other lip patches that you should also try are Tony Moly's Kiss Lovely Lip Patch with the go-to summer lip mask with hydro gel formula that can be stored in a refrigerator for a cooling effect, and Holika Holika Golden Monkey Glamour Lip 3-Step Kit – a fun and simple lip treatment to exfoliate, soothe, and heal for a perfect pout.
Lip Sleeping Mask: An Overnight Magical Treatment For Flaky And Chapped Lip
If you are a K-beauty lover, you must have heard about Laneige and its best-selling lip mask.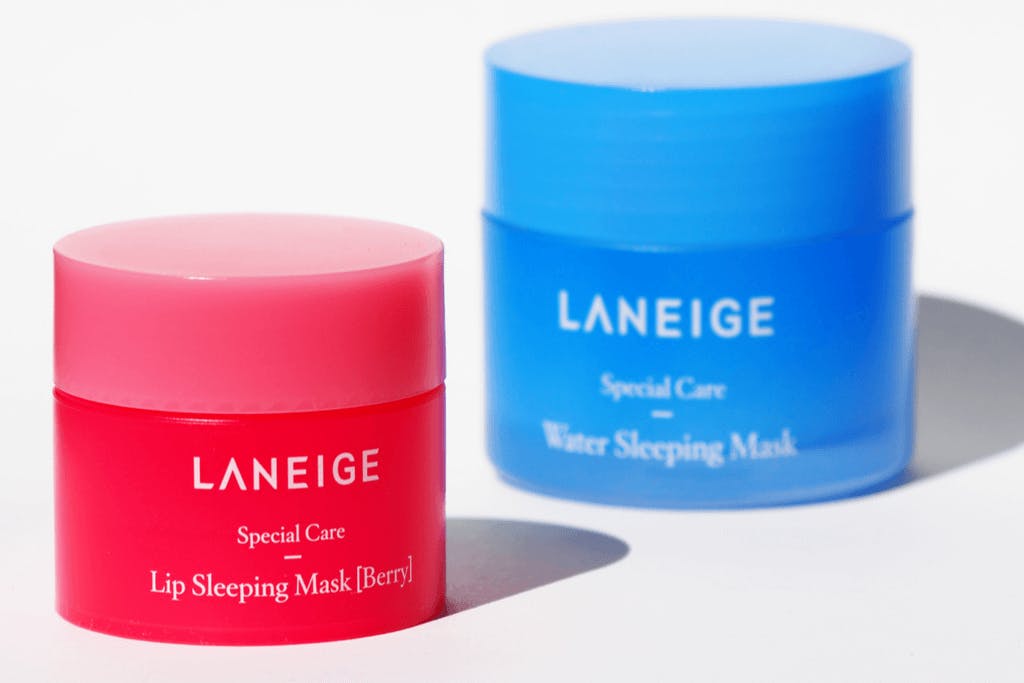 Image via Shutterstock
The Laneige Lip Sleeping Mask is a 2-in-1 combination of a lip balm and lip cream. It has a beautiful list of ingredients including natural fruit extracts such as raspberries, blueberries, strawberries, cranberries, and more. These are extremely rich in Vitamin C and antioxidants and will remove dead cells to make your lips softer and smoother. Even better, with Laneige exclusive technology - Moisture Wrap™ Formula, containing ionic mineral water and active ingredients -  it helps the moisture penetrate deeper into your lip skin, keeping the lip perfectly plump all day long.
The KLAVUU Nourishing Lip Sleeping Mask is a new kid on the block from a K-beauty brand that has recently gained attention in the international market.
It contains extracts from essential oils of avocado, almond, and apricot seed, all of which are rich in fatty acids and vitamin E & A to help nourish the lips with moisture, prevent moisture from escaping, deeply penetrate to remove dead cells, and fight against aging and hyperpigmentation. This lip sleeping mask from KLAVUU is definitely the go-to beauty product for a smooth and cherry-like lip every girl dreams of!
Also, there are many more lip sleeping masks from other Korean beauty brands for you to explore. For example, Innisfree's Lip Sleeping Mask with Green Tea gives you peace of mind with its 99.9% natural ingredients such as beeswax, sunflower seed wax, and more. Mamonde Aqua Peel Lip Sleeping Mask is perfect for when you want a gentle exfoliation-oriented mask with AHA. The Care:nel Lip Sleeping Mask is similar to Laneige's but at a much lower price.   
Lips are an important part of our body, so don't forget to take care of them as much as you do your face, especially in winter when lips tend to become drier and more sensitive than ever. Lip masks are all you need for a plump, full, mochi-like (Japanese rice cake)  lip without having to rely on fillers and are a must-have item for a relaxing night routine.
What is your personal holy grail lip mask? Share with us in the comment below!