In Asian beauty, and Japanese beauty in particular, the emphasis is on a natural 'no-makeup' look, which is ironically achieved with a variety of products from a variety of Japanese cosmetic brands. Couple that with the kawaii aesthetic (cute aesthetic) and you've got a LOT of options.
We've rounded up some of the most popular Japanese cosmetic brands to help you get a perfect Japanese makeup look.
Japanese Skincare Products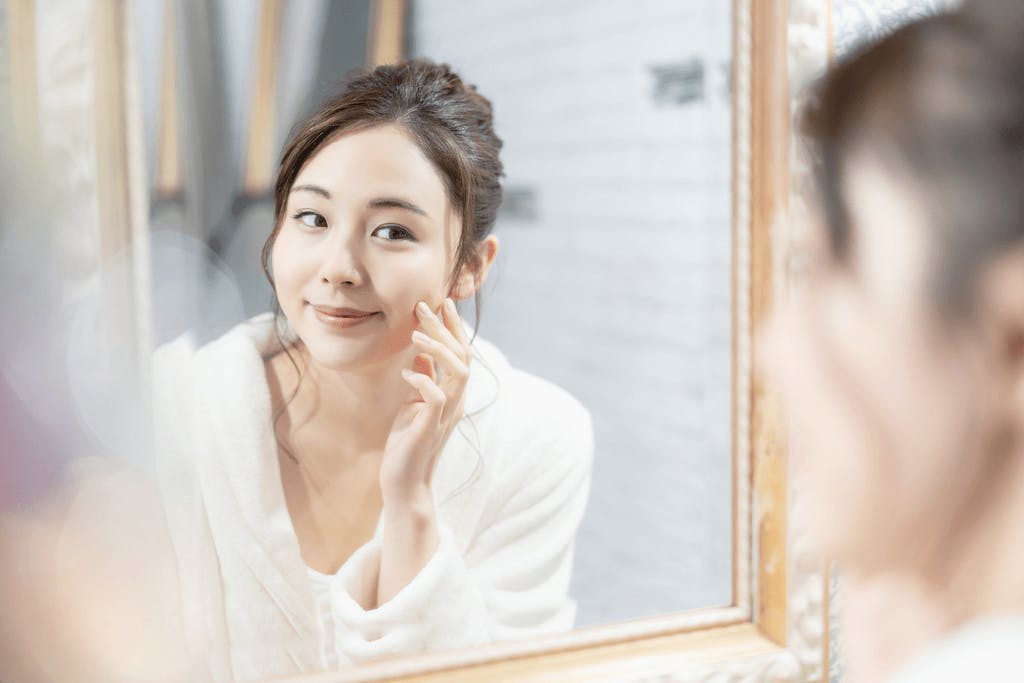 Image via Shutterstock
Watch any J-drama or music video and you'll see that the natural look is one of the most used. From Million Yen Women to Hanzawa Noaki, the main look is subtle and understated. This is achieved by taking great care of the skin to keep it glowing and radiant.
While K-drama and K-beauty is known for its 10-step routine complete with double cleansing, J-beauty is known for its double moisturizing technique. Heading into Japanese drugstores can be almost overwhelming, with the amount of choice and different brands. Below are some of the most popular Japanese skincare essentials.
Hada Labo
Hada Labo - translated as 'skin lab' - is one of the most popular Japanese skin care brands in Japan. Known for several signature products including their Gokujyun Hyaluronic Acid Emulsion, Hada Labo products are available at affordable prices and can fit well into many asian beauty routines. 
The Hyaluronic Acid Emulsion contains a mix of carefully selected hyaluronic acids and can act not only as a moisturizer but also as a lotion. Despite its *acidic* name, it is gentle enough to leave it on the skin as a face mask.
Curel
Curel is known for being one of the more widely available, affordable brands that emphasizes natural ingredients and few additives - perfect for those skin purists out there. Head into any Japanese drugstore and you'll be able to spot its distinctive, almost clinical packaging in blue and white. Despite its clinical look, it is a really great Japanese lotion that many love and trust.
We recommend their Moisture Facial Milk, which is suitable for all skin types including sensitive skin and can be used as a preliminary moisturizer or by itself. 
Having trouble getting your hands on Japanese beauty products where you are? Check out NoMakeNoLife! NoMakeNoLife sends the latest J&K-beauty products right to your door so you don't have to worry!

MINON
Another Japanese drugstore favorite, MINON is known for its hypoallergenic formulas and for keeping skin super soft. The simple packaging keeps costs down so all the focus goes into its great, effective formulas. We recommend their award-winning Amino Moist Moist Charge Milk, an emulsion that is designed to be absorbed quickly into the face, boosting hydration and getting you ready for the day.
Sephora
Available overseas too, the Sephora brand is probably one of the better known cosmetics brands. Their most famous skin care product is the high quality SK-II Facial Treatment Essence, which many believe is worth the hefty price tag. 
It has glowing reviews across the world, thanks to its special Pitera ingredient. Pitera is a by-product of yeast fermentation and is said to improve skin radiance, lighten dark spots, and reduce the appearance of wrinkles for that anti-aging action. What's not to love?
Japanese Makeup Products
While Japanese makeup style veers towards the 'natural' style, there are always exceptions to a rule. Here we'll introduce some of the best Japanese makeup brands, both for the natural look and for a more made-up look. Learn more about how to do Japanese makeup on one of our other blogs!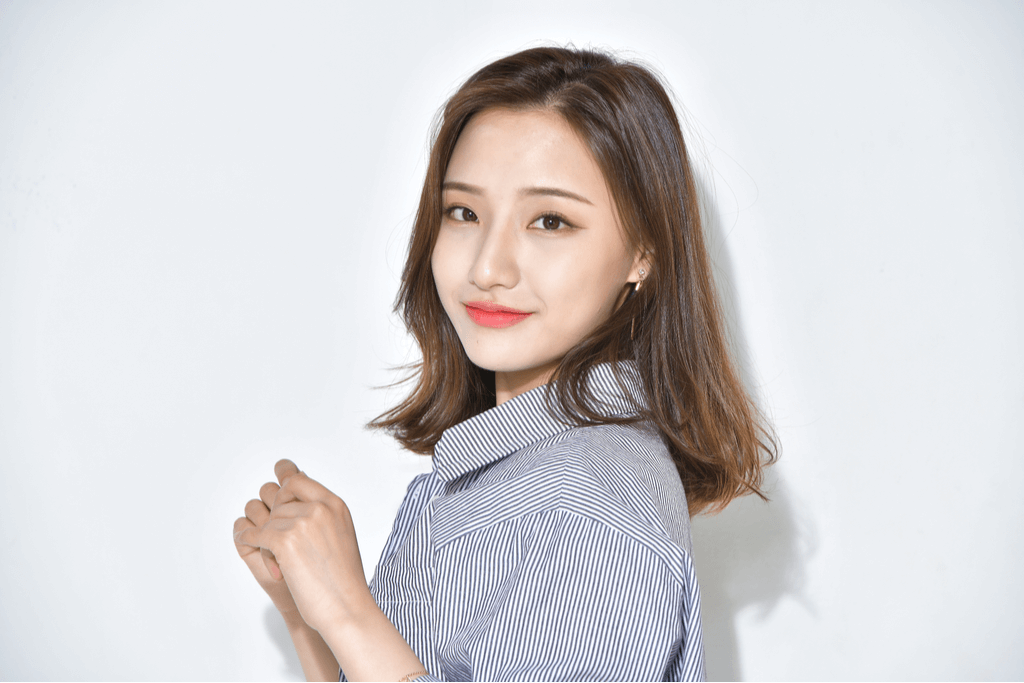 Image via Shutterstock
Base
For foundation and concealer, less is more.
SOFINA
SOFINA, launched in 1982 by Kao, is one of the most common beauty brands in Japan. Its main pull is the Primavista foundation/skincare line, with products separated into types depending on the desired effect. The Beaute range is good for skin elasticity and firmness, while the Jenne range is good for hydration, and the Alblanc range is best for radiance and glowing skin. 
The Primavista Long Keep Base is great for all day coverage and was recently voted top makeup base on the popular Japanese cosmetics site, @cosme. It has UV-protection to protect the skin and is thin enough to let it breathe, too.
Koh Gen Do
Koh Gen Do is a department store Japanese cosmetic company that is known first and foremost for their skincare products, namely: foundation. Their technology combined with high quality Japanese ingredients is on point for creating a barely there makeup look, with products such as the Aqua Foundation which leaves skin with a dewy 'post facial' glow. Check out their other items such as the Oriental Plants skincare range, great for lovers of natural skincare products.
SHISEIDO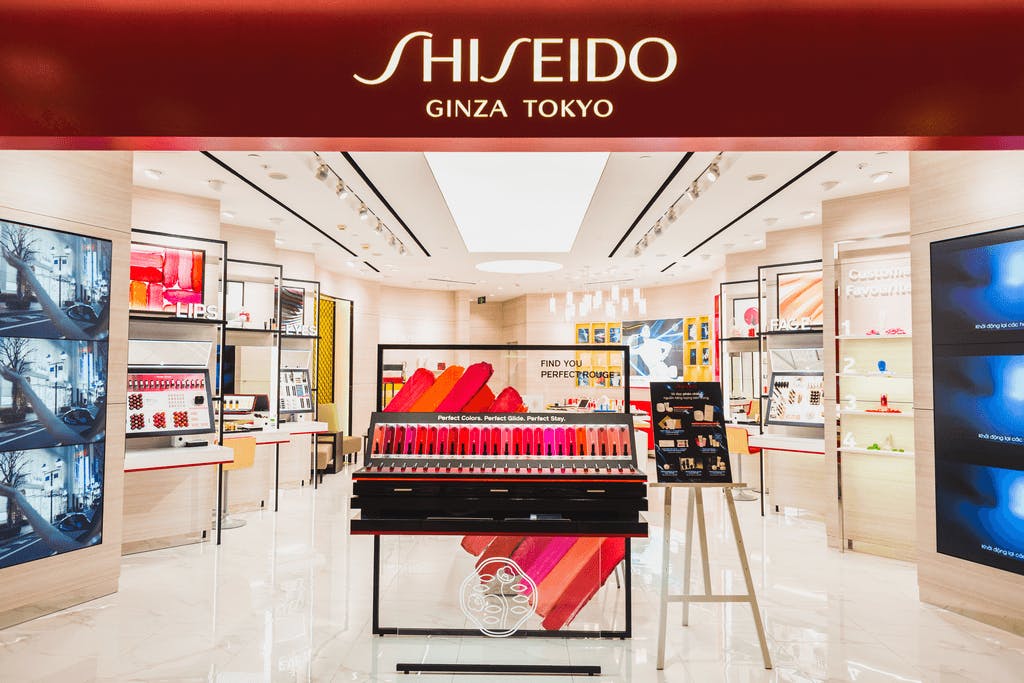 Image via Shutterstock
Chances are that if you're reading this, then you're already somewhat familiar with Japanese cosmetics brand SHISEIDO, one of the biggest in Japan. SHISEIDO is known around the world for high quality makeup and skincare products and the cheapest place to get hold of SHISEIDO is in Japan.
SHISEIDO is a fail-safe brand and there are so many products we can recommend. This time, we've gone for one of their bestsellers which is also one of the longest-running, launched 40 years ago: the Spots Cover Foundation. This foundation provides thick coverage and is loved by makeup artists. You'll need a deep cleanser to get this one off but rest assured it won't let you down.
CANMAKE
CANMAKE brand is known for its cute packaging and color pop products. On its site, the concept is: 'I want to look cute, have fun and sparkle!' Well, don't we all. The CANMAKE products are perfect to add finishing touches to any makeup look and their Cream Cheek is one such product, consistently voted as one of the top cosmetics by users of the cosme site. 
The Cream Cheek comes in a variety of shades, so you can be sure to find one that suits you. Another product of note is the juicy lip tint to get those K-pop lips!
Eyes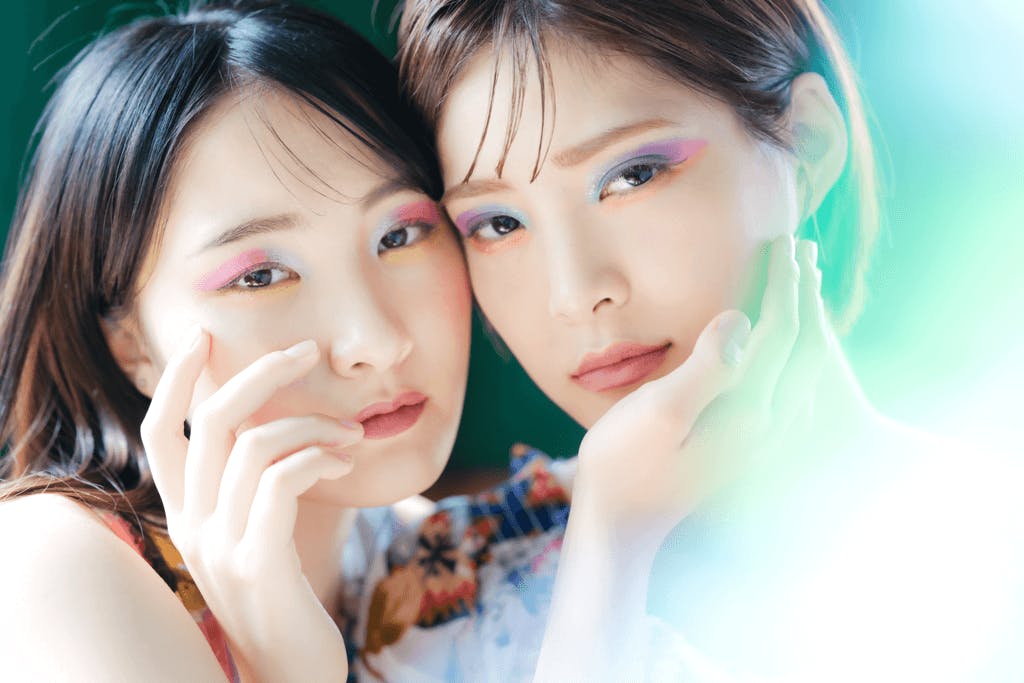 Image via Shutterstock
Japanese trends hover from cat eye to puppy dog eye and beyond, with mainstream looks emphasising the barely-there style. Let's check out some key brands and their products to achieve the best looks. 
KATE
One of the most recognizable Japanese drugstore cosmetics brands, KATE is the epitome of Japanese makeup and their eyeshadow palettes are some of their bestsellers, available in a variety of shades, from natural browns to full glitter styles. 
Shu Uemura 
Another classic Japanese brand, Shu Uemura is known for their pioneering ingredients and high quality formulas. From eyebrow pencils to eyeshadow and concealer, Shu Uemura is an instantly recognizable, trusted cosmetic brand across the world. For this article, we're highlighting the Shu Uemura Eyelash Curler. 
The first of its kind and invented by Dr Uemura himself, the Shu Uemura Eyelash Curler comes in two types: one for starting and one for finishing. It's the perfect way to emphasise your natural features and give your eyes an instant pop. It can even be used to align false eyelashes, before or after makeup. If you haven't tried an eyelash curler before, now is the time! 
Majolica Majorca 
This is actually the little sister brand of SHISEIDO, more affordable and for a younger demographic, but this doesn't stop their Majolica Majorca Lash Expander Liquid Extension from making it onto the list. This mascara is super black and makes those eyes pop. Use after the Shu Uemura Eyelash Curler.
Lips 
Lips are no exception to the 'barely there' rule, and in fact, as K-pop has become more and more popular in Japan, lip tints have soared in popularity. 
OPERA
Walk into any Japanese drugstore, head to the lip section and you'll find OPERA. A lip specialist, every Japanese person with an interest in makeup will know this brand, which is famed for their use of deep pignments. This helps to make a little go a long way. Their OPERA Lip Tint N Tint Oil is especially popular thanks to K-pop idols who have promoted the lip tint trend.
We hope you've enjoyed this roundup of Japanese cosmetic brands. Let us know if your favorite is included, or if we should put some others in. Bye for now!