Korean makeup brands are well-known worldwide for their quality, innovation, and beauty. Now K-beauty is better than ever, with even more unique brands expanding into the international market with Korean makeup products that are both high-quality and affordable. 
So if you're a fan of fashion and beauty products, these are 12 brands you need to know (if you don't already!)
Etude House: Youthful and Easy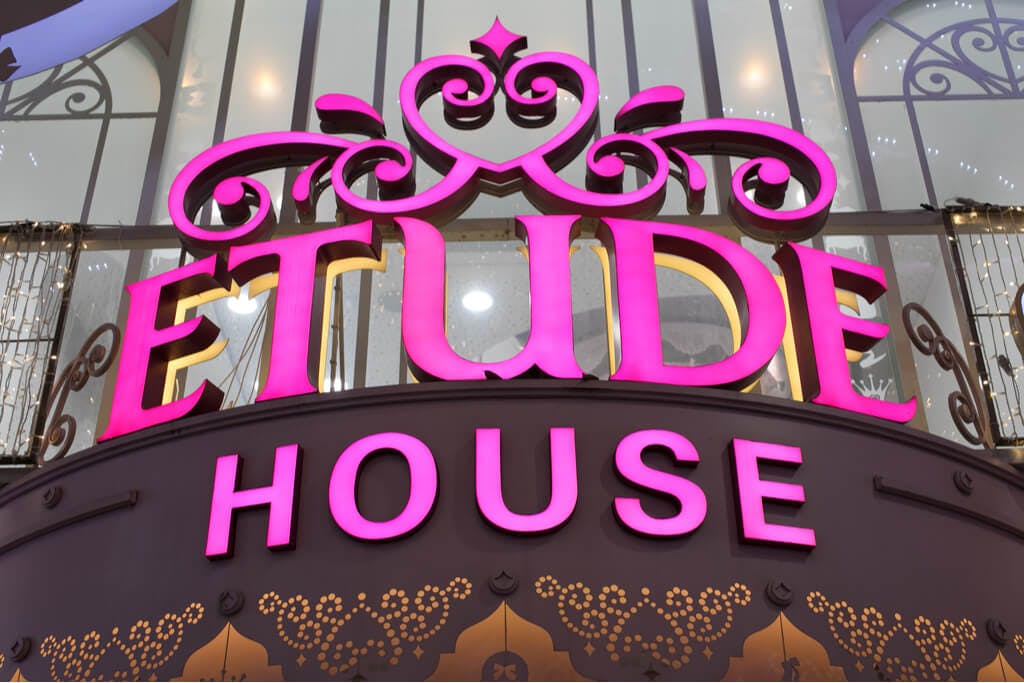 Image via Shutterstock
Popular with teens for its fun packaging and viral tutorial videos, Etude House is an easy entry-level brand into Korean cosmetics. It's a more affordable Korean makeup brand than some others, with a wide range of makeup essentials that are easy to use, especially when guided by those tutorials! 
Amorepacific: Legacy Luxury
Amorepacific is one of the oldest Korean makeup brands, dating back 76 years to 1945. It is also Korea's best luxury skincare brand and the parent company to several brands on this list. Living up to this title, Amorepacific uses only the best ingredients, even sourcing its green tea from a private garden on Jeju Island in South Korea. 
Amorepacific's high-quality moisturizers and sunscreens are even used by professional Korean makeup artists to prep their client's skin. Plus, the brand's anti-aging line and color control cushion compact are consistent bestsellers. This popular Korean brand really is a great addition to any Korean skincare routine.
Looking for that K-beauty aesthetic? NoMakeNoLife will help you stay up to date by sending you the hottest J&K-beauty products from top brands like Etude House!

innisfree: Natural and Affordable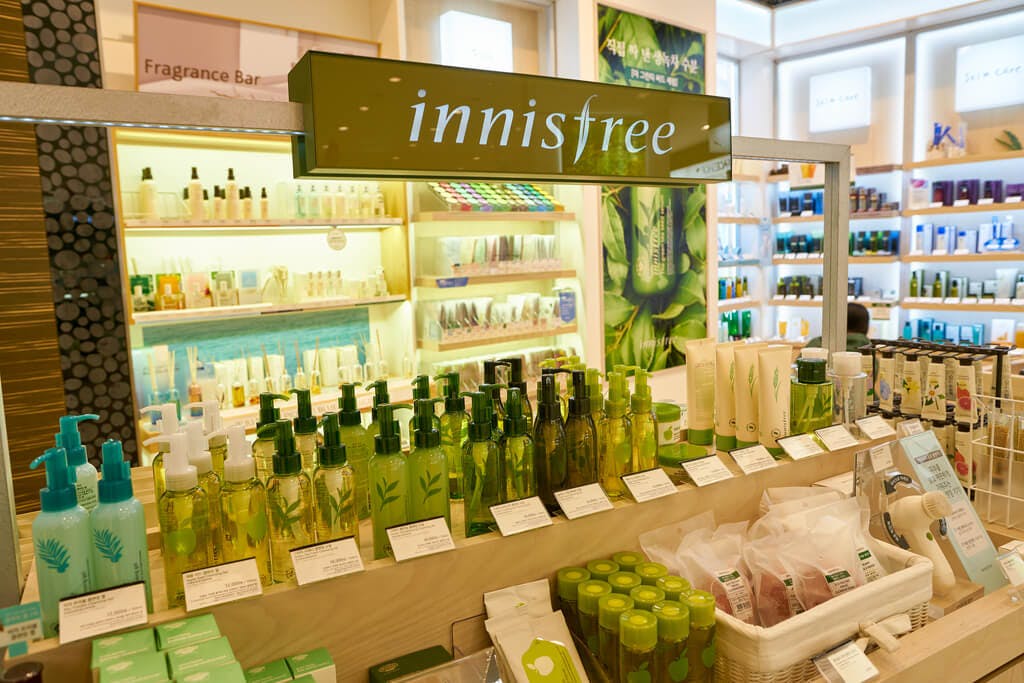 Image via Shutterstock
Innisfree is one of the most popular brands in South Korea, especially with millennials and gen Z-ers. It is a sub-brand of Amorepacific, with the same attention to quality, but much less expensive. The brand focuses on natural beauty. Its products use, on average, 80% natural ingredients, like green tea, bija tree, cherry blossom, and tangerine. 
Like Amorepacific, this cosmetic brand's products use materials sustainably and responsibly sourced from Jeju Island. The innisfree Matte Mineral Setting Powder is a brand classic, as it reliably leaves your face free of shine, even on the sweatiest summer days. This year, they also released the Innisfree black tea range for anti-aging.
Holika Holika: Functional but Fun
This Korean brand produces a range of both makeup and skincare products. They come in playful packaging. Think egg-shaped, smooth egg skin peeling gel or aloe-shaped aloe cleansing foam. But these Korean skincare products are more than their packaging, Holika Holika works with a team of dermatologists to ensure the best formulations possible. 
So, although the products are fun, they are also good for those with sensitive or dry skin. They have products specially formulated for oily skin too, like their cult-favorite cleansing balm called "Pig-Nose Clear Black Head Deep Cleansing Oil Balm". The balm's creamy formula melts into an oil that promises to dissolve blackheads and impurities.
TONYMOLY: Cute Quality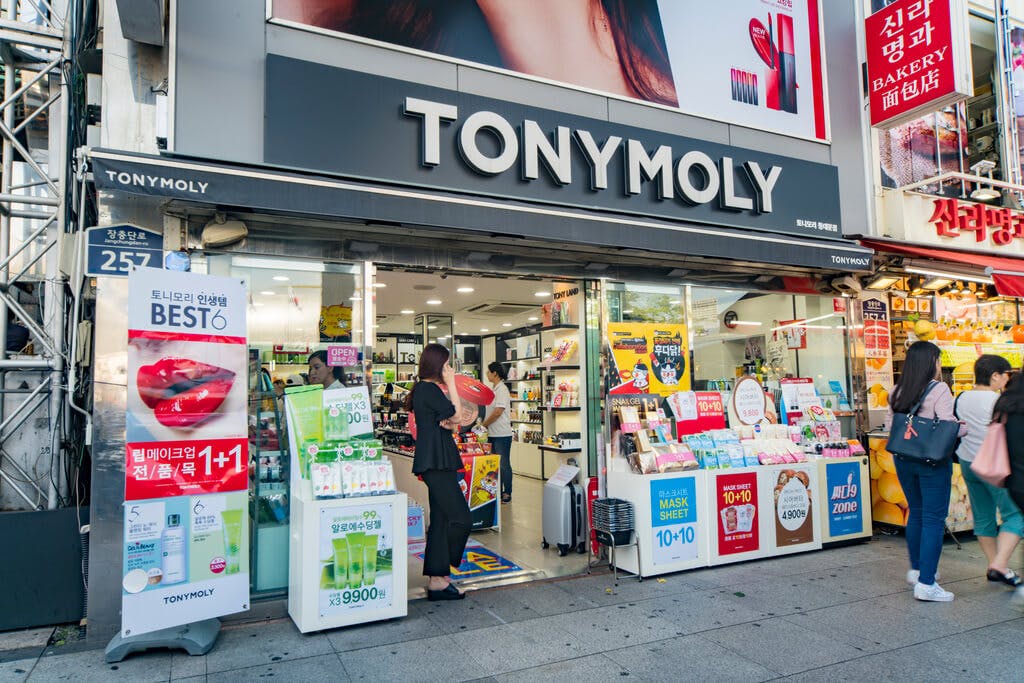 In 2013, TONYMOLY took the world by storm with its adorable packaging in the shape of fruit and animals. Their banana hand cream in particular was an international hit in the mid-2000s for its delicious smell and fun shape. The beauty brand's witty approach to cosmetics makes it particularly appealing for younger buyers, while its reasonable prices make it an accessible Korean makeup brand for everyone. 
But the brand's sheet masks, moisturizers, and lip products aren't just cute, they are also effective, containing skin-friendly ingredients like aloe, and snail mucin.
CLE Cosmetics: Modern Simplicity
This brand uses skincare ingredients in its makeup formulation, to make your skin feel beautiful inside and out. Its products use the "latest in Korean Beauty technology" as well as non-toxic, vegan, and cruelty-free ingredients, to ensure that they are both effective and safe. The brand's minimalistic philosophy extends from the simple ingredients it uses to the simple packaging it produces. CLE Cosmetic's two most popular products are its powder-to-cream matte lip tint and its cushion compact.
Dr. GIO Cosmetics: Inclusive Beauty
Dr. GIO is a Korean cosmetic line tailored to a diverse range of skin tones. The brand's first product is the Ultra 7 brightening foundation. The Ultra 7 is a classic Korean makeup staple, a cushion foundation that both treats the skin with ingredients like hyaluronic acid and adds a lightweight cover of color. 
The foundation even comes in 6 shades in the medium to dark range. Dr. GIO Cosmetics was founded by Grace Ijeoma Okafor and is the first black-owned K-beauty brand.
MISSHA: Inexpensive Staples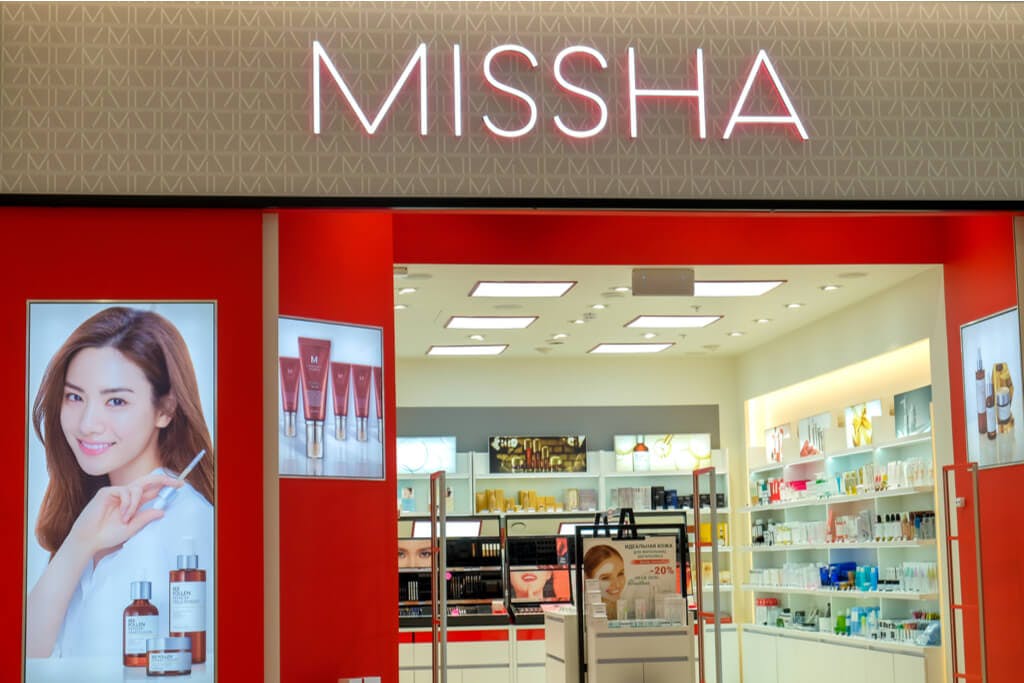 Image via Shutterstock
MISSHA is famous as one of the most affordable K-beauty brands on the market. It offers a wide range of skincare and cosmetics at more reasonable price points compared to its competitors. MISSHA also offers innovative multipurpose products, which can reduce the number of items you need in your cosmetics cabinet. The brand's signature BB cream functions as a primer, foundation, sunscreen, and serum.
VDL: High-tech Signatures
VDL's range of makeup is backed by a combination of innovative technology and pro-makeup artist techniques. The brand's Lumilayer is one of Korea's best-selling primers. Using VDL's exclusively developed Lumilayer Prismatic Pearls, the primer reflects light to create a luminous base for your makeup. Even professional makeup artist Wendy Rowe, who works for brands like Burberry and Chanel, gave this makeup brand her stamp of approval. 
LABIOTTE:  Elegant Packaging, Effective Products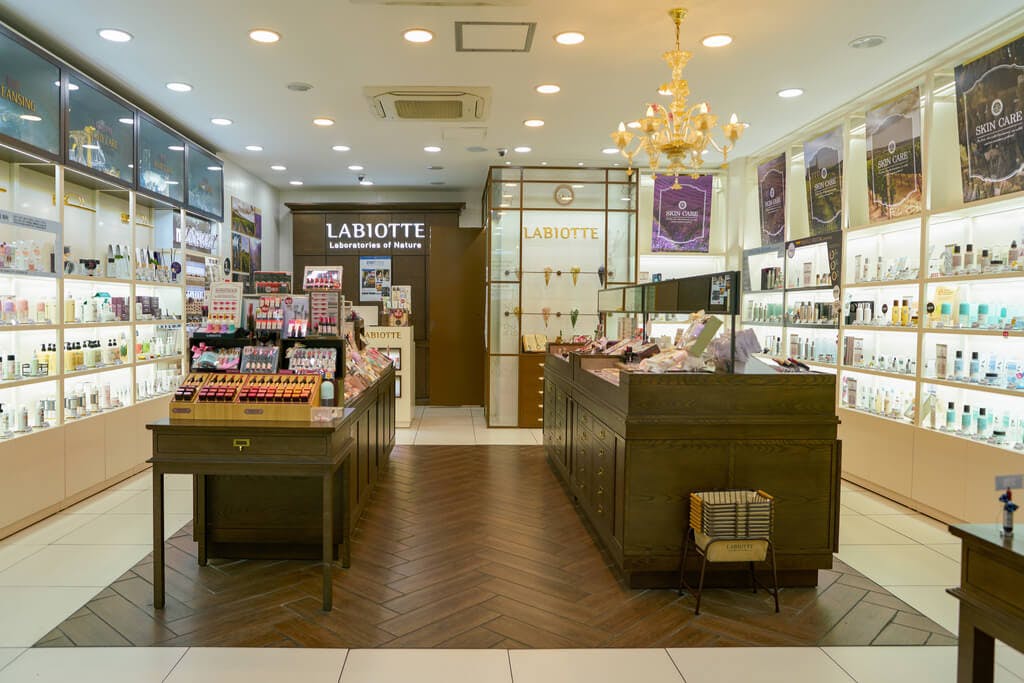 Image via Shutterstock
A brand by TonyMoly, LABIOTTE's packaging is just as inventive but takes inspiration from romantic and elegant items, rather than cute. The brand's most popular product is their Wine Lip Tint which went viral on the Korean internet for its wine-bottle shape and its use in the popular TV drama "Cheese in the Trap", by the main actress, Kim Go Eun.
The tint moisturizes your lips while adding a pop of color as if you've just taken a sip of wine. A rose-shaped lip tint and a blush in the shape of a pocket watch are also fan favorites.
Touch In Sol: Enjoy the Art of Makeup
Other brands point out flaws, then suggest ways to fix them. However, Touch in Sol wants their customers to return to "enjoying the art of makeup". The brand's philosophy is about making makeup shopping an enjoyable experience. 
One of their most popular products is their Metallist Sparkling Foiled Eyeshadow, which reflects the light in a unique way. It's a perfect product for anyone delving into Korean eye makeup.
SKINFOOD: Food for Thought 
This brand takes the saying "you are what you eat" literally. The brand believes that feeding your skin with the essential nutrients contained in food are key to keeping your skin happy and healthy.  SKINFOOD's 50 years of research have led them to find the best foods for your skin, including peach sake, yuja, and South Asian Royal Black Honey. 
The brand uses only the highest quality ingredients, including vegetables sourced from Star Farms (farms certified by Korea's Natural Agricultural Products Quality Management Service for their sustainable techniques and high-quality produce). SKINFOOD's line of face masks, filled with fruit and vegetable essences is sure to make your skin as soft as a peach!