It's starting to get chilly in some parts of the world, and that means keeping cozy by layering stylish yet functional clothing. Japanese fall fashion is no different and features staple autumn clothing with its own uniquely Japanese spin for a new Japanese street fashion look. 
But what exactly are the fashion trends for Fall 2021 here in Japan? Let's check it out so you can bring a bit of Japanese flair to your fall wardrobe.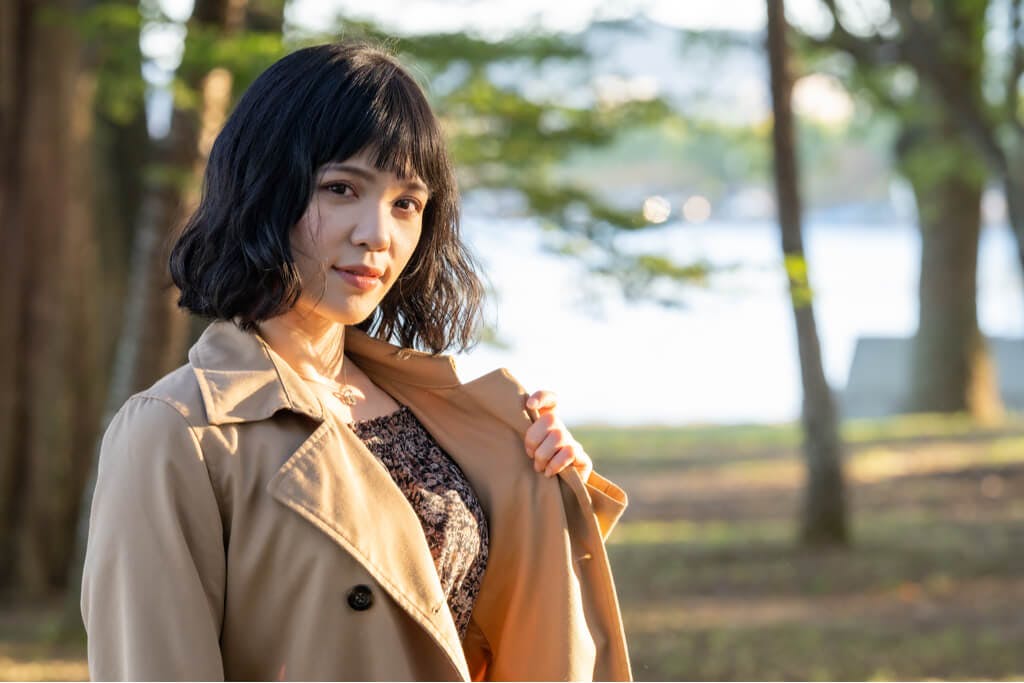 Image via Shutterstock
Shearling Jackets
First up is a classic piece that is both fashionable and functional in keeping you warm. Japan's fall and winter seasons can get pretty cold based on where you are, so these kinds of jackets are perfect for the colder months. It's also very easy to style. 
For a simple but cool Japanese street look, try pairing it with a T-shirt and skirt. Japan is also big on plaid these days, so wearing a plaid shirt and layering the jacket on top is also a great choice for a bit of added warmth. And for those looking for a cruelty-free option, you can also get a vegan version.
Love Japanese beauty products as much as you love Japanese fashion? Check out NoMakeNoLife. We ship fabulous J&K-beauty products so you can create a full Japanese look from head to toe!

Wide Leg Pants
Although skinny jeans and tight pants will always have a place in everyday fashion, wide leg pants are taking over the current fashion scene worldwide, including Japan. Who can resist these free-flowing pants, especially when they're paired with a cool T-shirt, a cropped jacket, or a cropped blazer. 
This fashion trend is all about balance, so make sure the top is fitted properly to counteract the wide leg shape.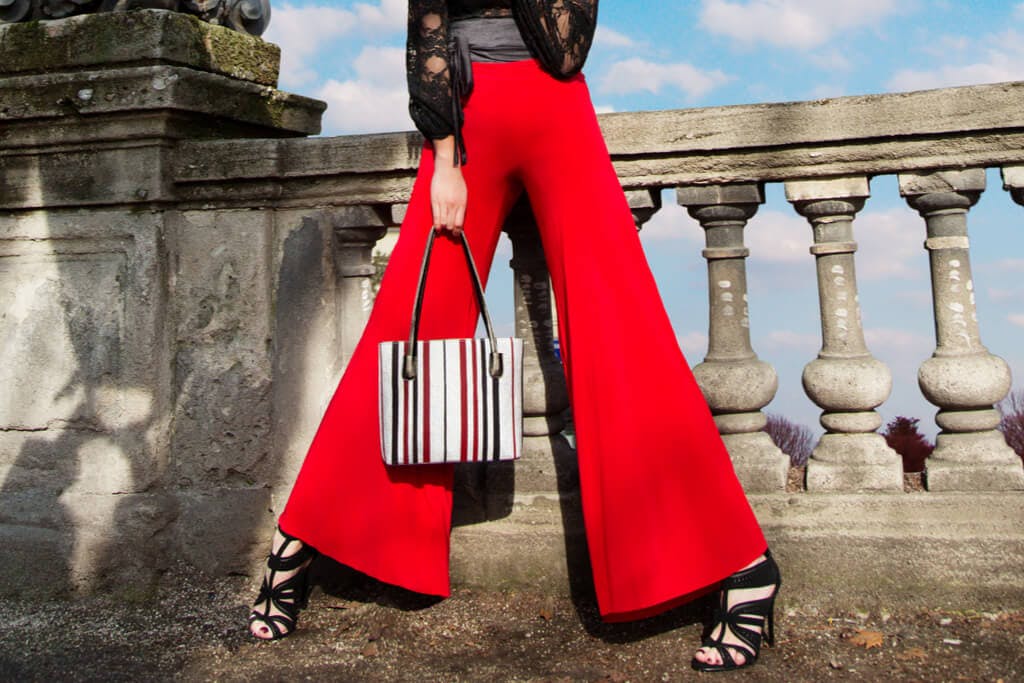 Image via Shutterstock
Hip-length Cropped Blazers
This trend is proof that Korean and Japanese fashion trends influence each other. Blazers are a part of both Japanese and Korean fall fashion scenes this year. However, where Korea is into the oversized blazer, the cropped blazer is in this season in Japan. 
Honestly, the hip-length blazer never really went out of style, but it really came back swinging because of how well it pairs with wide leg pants. It also pairs well with a high-waisted skirt!
Knitted Headwear
This one seems like an obvious fall choice, but it really found its way into Japanese fall fashion a couple of years ago and comes back in different ways every year. When you think of knitted headwear, you probably think of beanies, but in Japan, there is a larger variety of options. 
Knit berets, cat ear knit caps, or even knit bucket hats are all fun ways to incorporate this item into your wardrobe.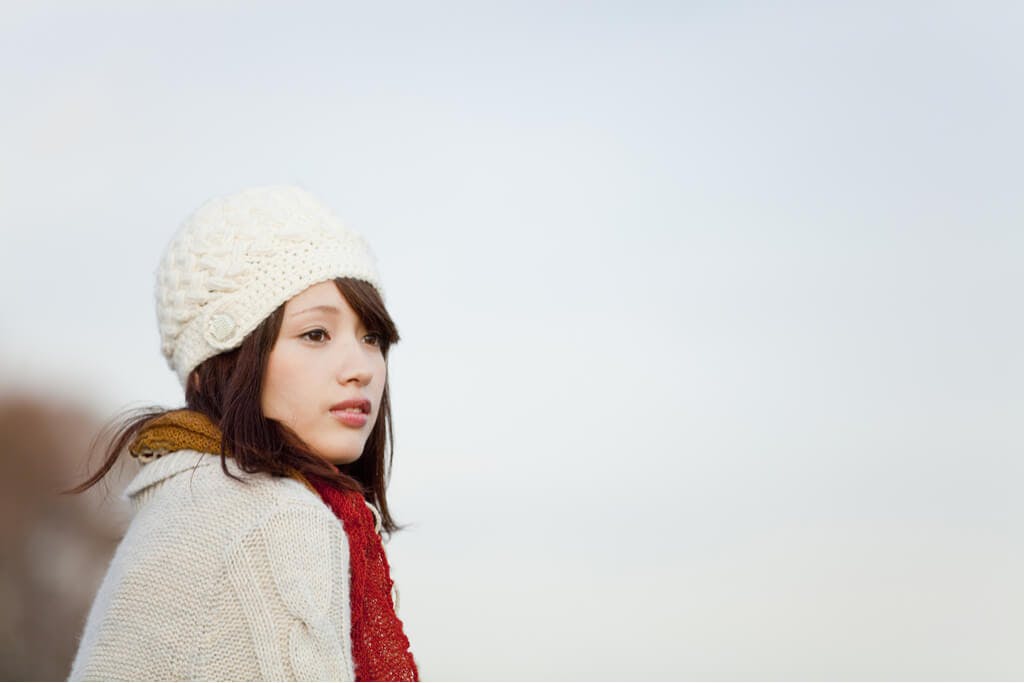 Image via Shutterstock
Slouchy Outerwear (Puffy Jackets)
Puffy jackets have also made an appearance in Korean fall fashion as well, but Japan is again doing it slightly differently. Puffy jackets are a fabulously functional fashion trend with added Japanese style points when they 'slouch'. This is actually one of the featured looks at the Tokyo fall fashion week, so you know it's still on trend.
Think sleeves long enough to hang just right when your arms are at your side. Or you can go with an oversized one that hangs effortlessly off of your shoulders or arms as a statement piece. These slouchy jackets can come in many colors, including metallic colors for a kira-kira (cute Japanese word for shiny or sparkly) look.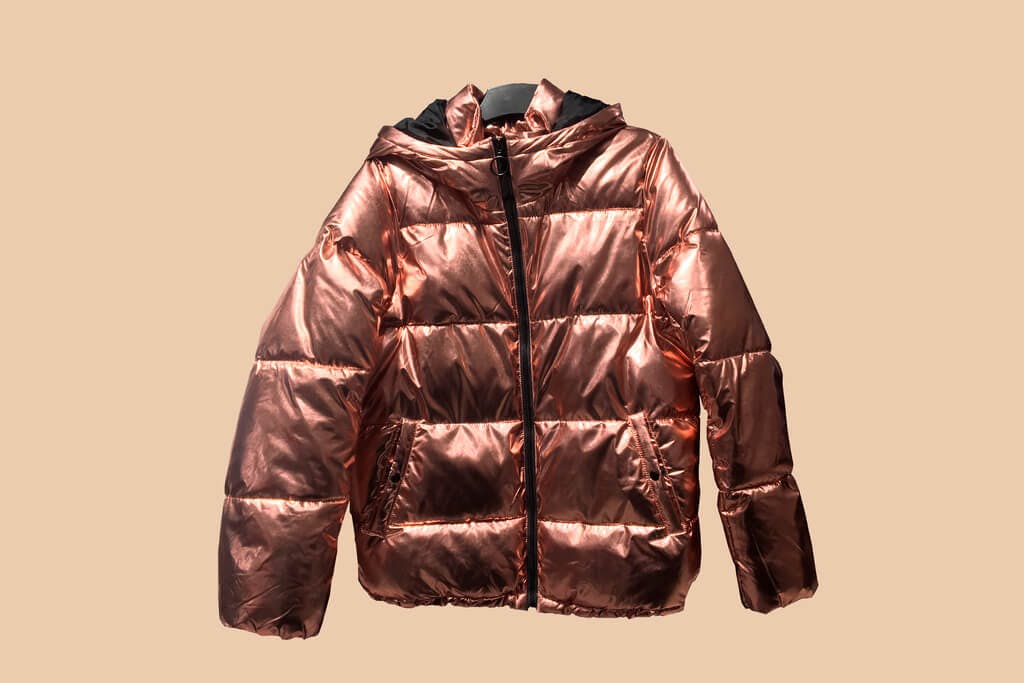 Image via Shutterstock
Camel toe Boots
This may be a controversial addition to this list, but fashion is also often debatable. Camel toe boots may not be for everyone, but they are a popular choice for Japanese fashion designers and fashionistas. 
They combine the current square boot aesthetic with the look and feel of traditional Japanese socks called tabi. They often pair well with long straight cut jeans and pants, or joggers that are fitted around the calves or ankles for a mix of modern and traditional Japanese culture and fashion.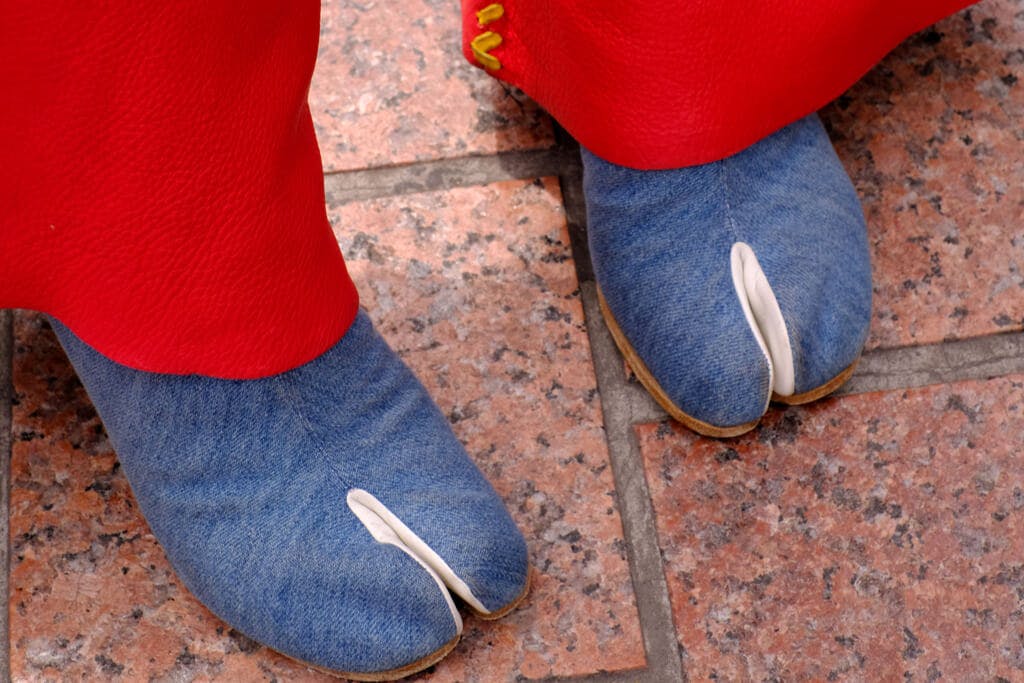 Image via Shutterstock
Trench Coats 
Trench coats are a classic staple of any wardrobe, but they have really become a hit this year in both Korean and Japanese fall fashion. That being said, Japan is really taking the traditional trench coat up a notch this season with an interesting take on the signature coat. 
For those looking for a more fashion-forward look, try a deconstructed trench coat. Japanese clothing brands have made versions featuring unique silhouettes, draping techniques, and interesting patterns or fabrics to add more flair to the classic. Plus, you can basically wear it with anything.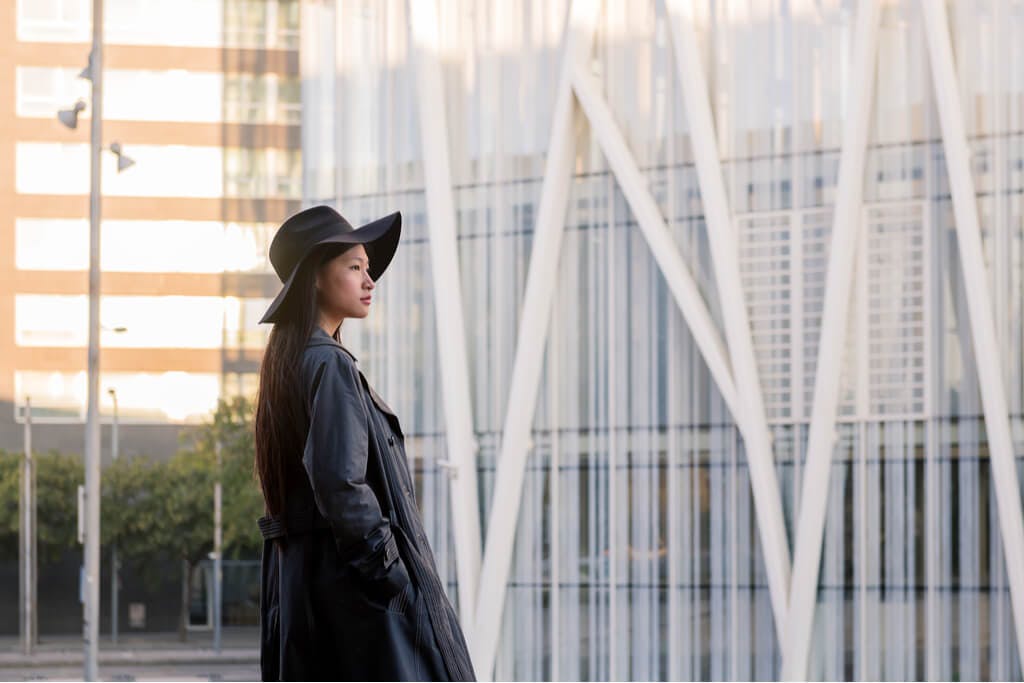 Image via Shutterstock
Bold Cardigans (Coatigans)
Cardigans are already a fall or winter must-have, but coatigans are the newer, stylish iteration of it. They're made out of cozy and warm fabrics while also often featuring brightly colored patterns to add a bit of pop to an outfit. They also tend to be heavier, so they're perfect as it gets colder. They're basically the happy middle ground between a coat and a cardigan on top of being cute.
Oversized Hoodies
Tokyo is not only one of the fashion capitals of the world; it's also one of the oversized clothing capitals. This year, oversized hoodies are really in season and taking over the Harajuku streets. Oversized hoodies can be worn in many different styles and colors. Bold colors are great for making fashion statements, metallic colors are big in Japan this year, and sporty hoodies fit into the 'athleisure' aesthetic that has been sweeping Korean and Japanese street fashion lately. 
What's your favorite item from the list? Any interesting looks you want to try? Let us know in the comments below.