When talking about K-beauty brands, 3CE, Etude House, and Innisfree are some of the big names setting the standards as some of the best Korean makeup brands. However, the Korean beauty world has more hidden charms to offer us with indie brands that are less known in the mass market, yet highly raved about by local people. If you don't know any of them, we're here to introduce you to one of the most sought-after indie Korean beauty brands – Peach C and its most popular product lineups.
Peach C is a makeup brand founded by a Korean beauty influencer and model named Haneul, who also owned a clothing and lingerie brand. Although not promoted as widely as other Korean beauty brands, Peach C is gaining popularity locally for its lovely peach-themed packaging and sweet pastel color palette.
It's also gaining popularity in Japan because of the simple yet kawaii packaging, with many young women using all kinds of cute Japanese words to sing its praises.
Let's check out some of the sweet products this brand has to offer!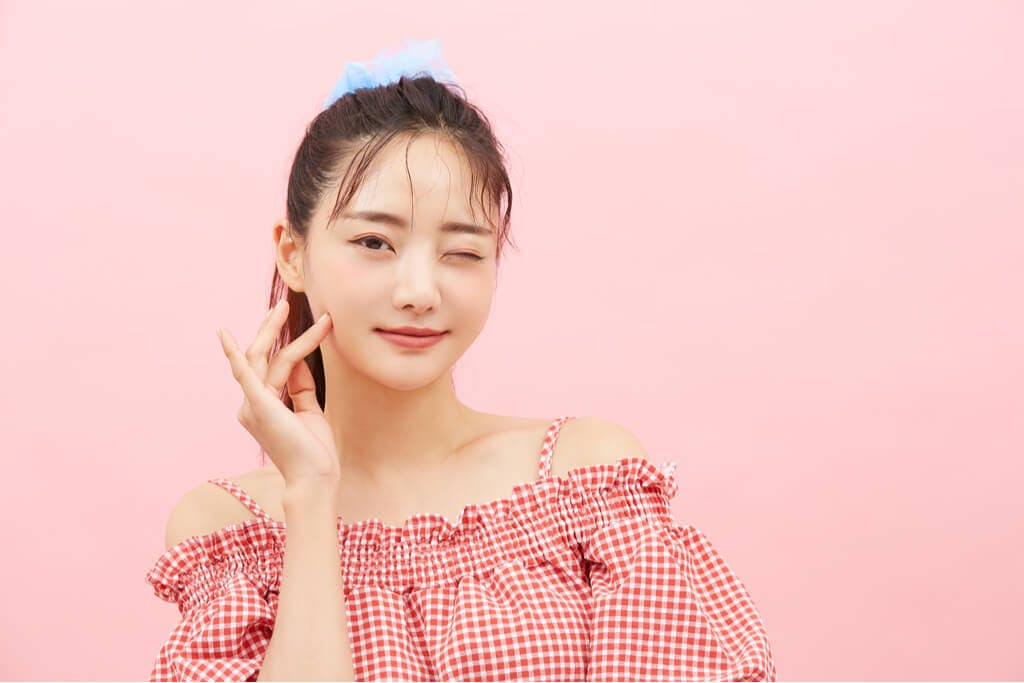 Image via Shutterstock
Peach C Honey Glow Cover Cushion Foundation
This is a SPF 50+ PA+++ cushion foundation that comes in a lovely compact package with a small mirror and a peach-shaped puff. It is said to have an anti-wrinkle effect, brightening the skin as well as leaving a honey-like glowing finish with high coverage.
Out of the many different types of cushion foundation in the beauty world, Peach C's cushion foundation definitely lives up to all the hype it gets. Although having an extremely lightweight texture, it has a medium coverage that you can build up with many layers to cover up any skin problems without worrying about caking.
Anyone with normal or dry skin would definitely love this product for its semi-matte finish with a slightly radiant glow. For oily skin, bear in mind that this one has a pretty hydrating formula, but it can still work great on only skin with careful skin prep or when the weather is not too hot.
Similar to other Korean makeup products, Peach C's cushion foundation is enriched with many powerful ingredients such as vitamin C, honey extract, and Viola Tricolor Extract, all of which do wonders to create youthful skin. In other words, this is a must have Korean beauty product that every girl should have as a 2-in-1 product that not only does its job as a lightweight foundation, but also works well as an anti-aging skincare item.
If you are looking for a quick application and a naturally healthy look with a medium coverage foundation, the Peach C Honey Glow Cushion Foundation is highly recommended!
Inspired by Peach C makeup to get that gorgeous peach-like look? NoMakeNoLife delivers the latest Korean and Japanese beauty products (including Peach C) right to your door, perfect for both your daily routines and special occasions.

Peach C Eyeshadow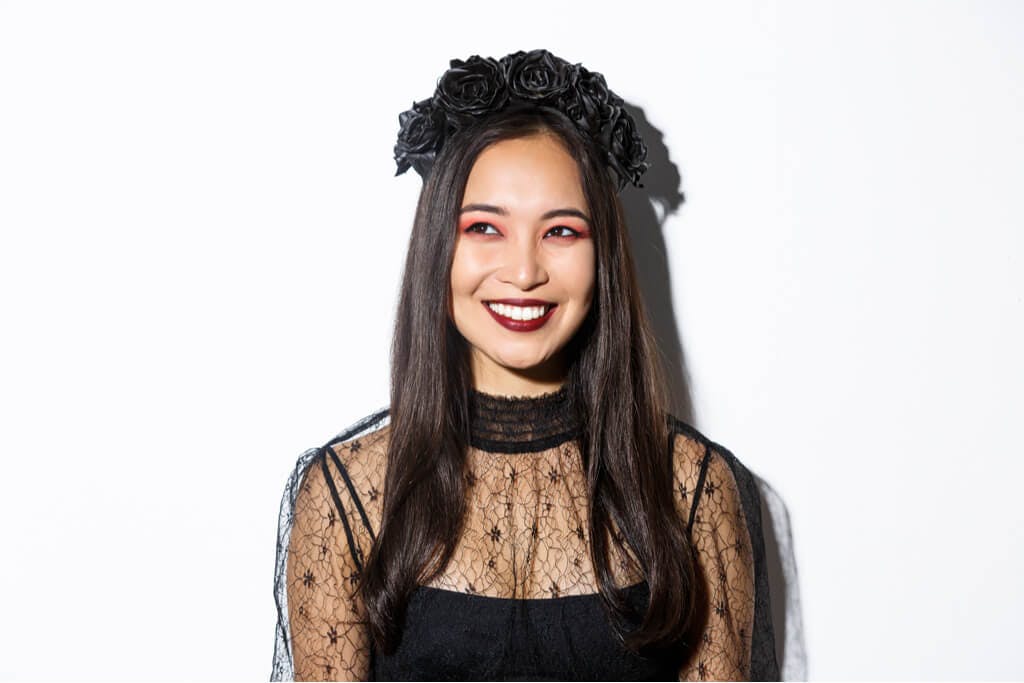 Image via Shutterstock
Peach C is most well-known for its eyeshadow lineup: Peach C Soft Mood Eyeshadow Palette, Peach C Falling In, and the limited Peach C Blossom Edition.
#SoftCoral has 9 shades of coral color inspired by the Pantone Color of 2019 "Living Coral". Although winter is still here with us, it's not too early to start thinking about your makeup look for the upcoming spring and summer, right? This Soft Coral palette from Peach C is definitely the perfect eyeshadow for a soft spring look. 
For a dreamier and more passionate vibe, Peach C Blossom Edition eyeshadow, including the two pairs of Shine Pink and Orange Coral, will complete your look.
#Soft Brown on the other hand, has 9 shades of brown-based color which is a go-to eyeshadow for everyday looks, as well as for a comfy autumn mood. If you are still looking for your own signature look – whether a soft or bold mood one – this palette is just right for you as it contains the most well-used and neutral colors that are easy to build up on.
On top of that, for anyone who wants to save time on simple daily makeup, there are three other palettes having four colors each to choose from. Each is based on a theme color: brown for #01 Falling in Brown, coral for #02 Falling in Peach, and pink with #03 Falling in Pink.
Peach C's eyeshadow palettes use high pigmented matte as a base color with glitter and shimmer color shadows to help brighten up the eye makeup. Features that make Peach C stand out are its soft, easily blended texture with high pigmentation and little-to-no caking regardless of the tools you use. 
With just one Peach C eyeshadow palette, multiple makeup styles can be created from an effortless daily look to a vibrant look for date night. And that's why we love Peach C eyeshadow: a versatile makeup item!
Peach C Peach Cotton Blusher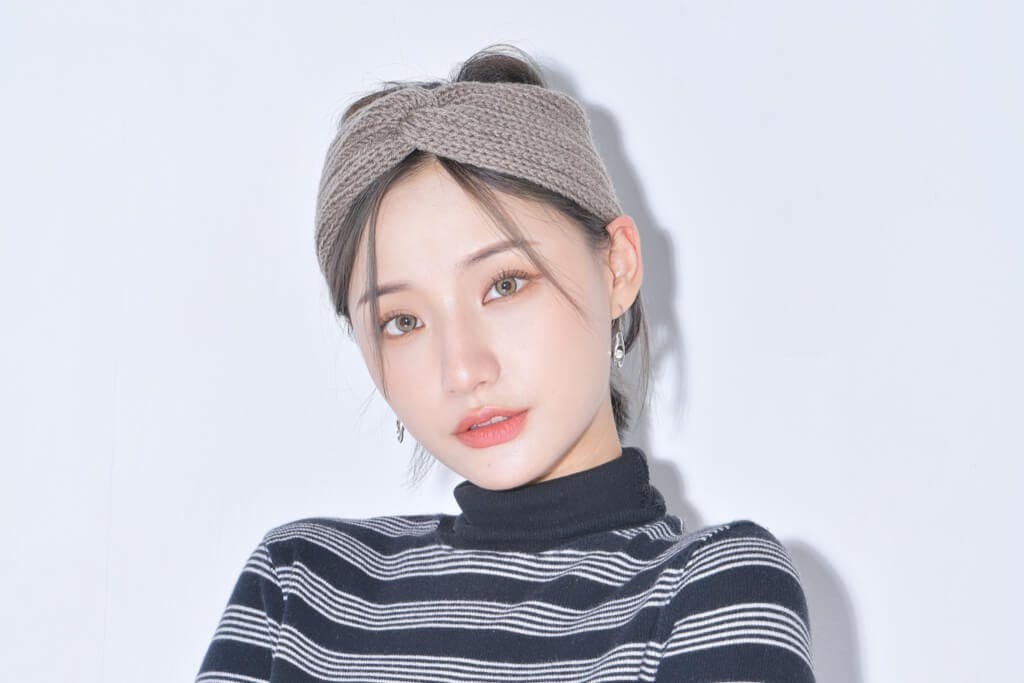 Image via Shutterstock
Peach C's Peach Cotton Blusher has a smooth powder texture with superior color formulas to cover pores and keep your cheeks rosy all day without fear of smudging.
There are 6 diverse and gentle tones suitable for a lovely makeup finish, just like a peach: Apricot, Coral, Shy, Rose, Peony, and Lavender. Having a lightweight and soft texture, Peach C blusher easily glides on the skin and is not so pigmented, so you can control the amount when applying this blusher.
If you have a fair skin tone, this blush will perfectly fit your natural, lovely makeup look. For medium skin tones, the Peach C blusher lineup adds a subtle glow to the face when using it alone. But if you think it is too subtle, especially with the Peony and Lavender shade, wearing it together with another blush or building up the color also works well for brightening up the skin's complexion.
Makeup lovers mostly fall in love with its adorable packaging and unique color palette, which sets the tone for a feminine and youthful look, like a peach. Yet, what really sets Peach C products apart are its lasting formula, good pigments, and versatility for many different makeup routines.
Have you ever used Peach C makeup products and what is your favorite makeup look by Peach C? Let us know in the comments below!