Looking for a way to help relieve stress while also hydrating your skin? These Japanese bath bombs will supply an enjoyable, relaxing experience while bringing out your true beauty.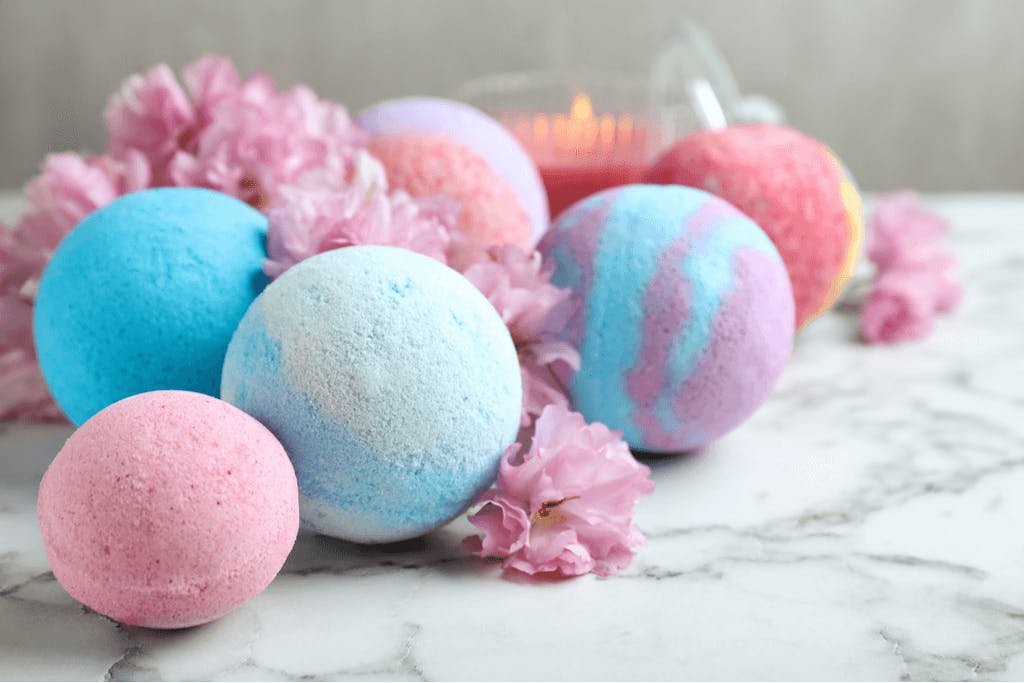 Image via Shutterstock
Japan is well known for its Japanese onsen (hot spring) and bath culture. Bathing is not only the process of becoming clean, but it also has its own ritual. Especially at the hot springs which have their own Japanese onsen etiquette. 
Before entering a bath, they first wash up, making sure they are entirely clean. Then comes the custom of soaking and relaxing within the bathtub. What is one way to make this relaxing experience even more enjoyable? Of course, bath bombs! 
Bath bombs have many benefits for your skin and mood. The oils in these relaxation aids help moisturize as well as detoxify the skin. Here are some Japanese bath bombs that will bring a slice of Japanese hot springs to your bath as well as a satisfying experience. 
Japanese Bath Bombs With a Secret Surpise
What better way to relax and relieve stress than the exciting experience of a bath bomb with a toy inside? There are numerous amounts of Japanese bath bombs with surprise toys inside. However, don't forget to fully soak and enjoy the fizz and aroma while anticipating which figurine you'll get. 
Sanrio Bath Bomb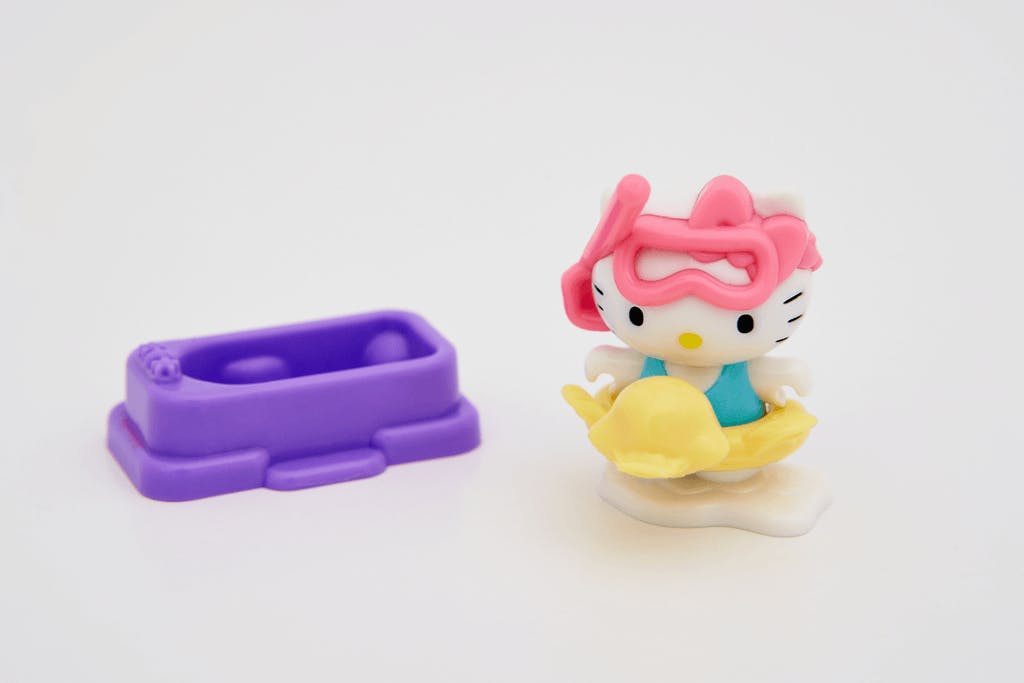 Image via Shutterstock
Sanrio is a well-known Japanese company known for its kawaii characters like Hello Kitty, Gudetama, and My Melody. But did you know that they also create bath bombs? They also happen to be in the shape of their most popular characters. 
There is also a delightful surprise hidden within the bath bomb. As it fizzes away, a mini-figure of the character is revealed. There are one of 10 types, even including gold versions of the minifigures so you can collect them all. Not only are you getting a relaxing and rejuvenating soak, but you're also getting a cute collectible toy. 
Looking for more ways to moisturize and take care of your skin? Treat yourself to some amazing Japanese skincare products from NoMakeNoLife! Every month, NoMakeNoLife sends the latest Japanese and Korean beauty and skincare products right to your door, perfect for a rejuvenating skin care makeover!

Kirby Bath Bomb
As one of Nintendo's most popular and kawaii characters, Kirby can now also be enjoyed as a refreshing bath bomb. In this one, there is also the chance to receive 1 of 5 possible Kirby figurines inside. As it fizzes and releases an apple scent, don't forget to grab the charm as you soak and relish in this equally relaxing and fun experience.
This is a great bath product for a scented bath with a bit of Kirby magic.
Anime Girl Bath Bomb
This cute anime girl bath bomb not only gives magical girl vibes but it also contains a surprise! An adorable heart-shaped ring is revealed inside. Plus, these have a citrus fragrance that will instantly lift your mood and boost your energy, perfect for a pick-me-up. 
Sakura Bath Bombs
Sakura, also known as cherry blossoms, are an important symbol in Japan representing the spring awakening with its beautiful flowers. It's also great for elevating a regular bath to a great one. In particular with sakura bath bombs, the light floral scent and rosy color of the bath makes for a calm and relaxing experience while moisturizing your skin. 
These Sakura bombs are often made with other aromatic smells such as ylang-ylang oil and patchouli oil. Another common ingredient is sea salt which stimulates blood circulation. Other ingredients, like plum fruit, peach leaf, and mugwort, all contribute to the unique yet alluring scent of a sakura bath bomb.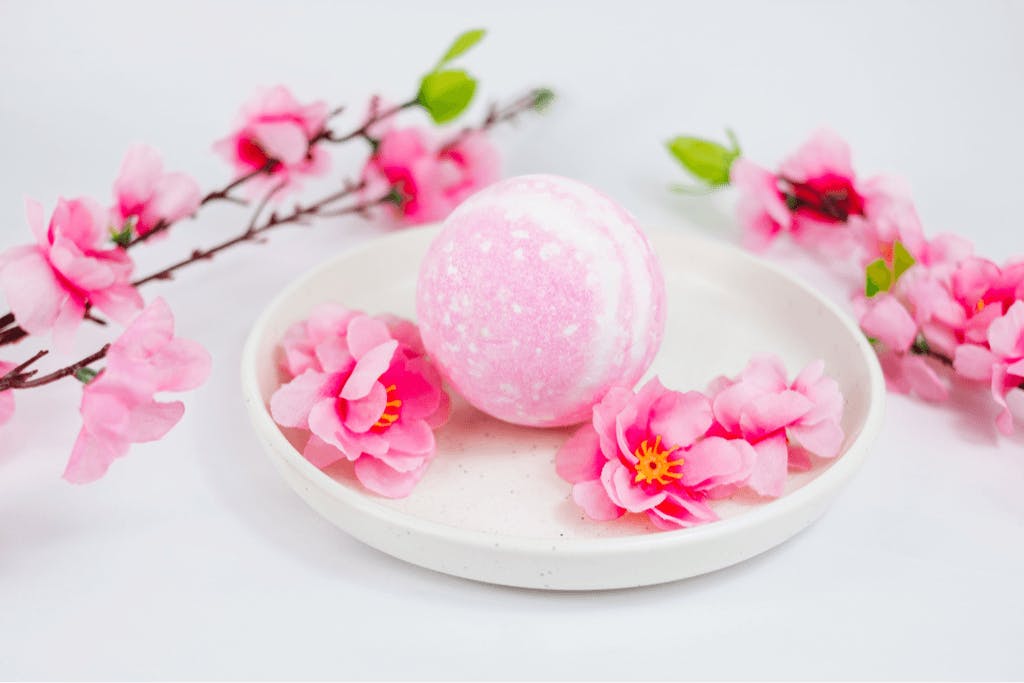 Image via Shutterstock
Green Tea Bath Bombs
Green tea, or matcha, not only tastes delicious but is also famous in bath bombs for reducing muscle pain. It's antioxidant qualities are also known for soothing redness, not to mention that the light and fresh smell will surely bring tranquility to your bath. In fact, matcha skin care is very popular in general for all of its benefits.
Japanese Bath Salts 
If you find it hard to buy bath bombs, these Japanese bath salts will do the trick. Babu, or Bab, is a great alternative and readily accessible. It's cute and colorful packaging is not to be confused with candy. Both bath bombs and bath salts are great for the skin while providing a relaxing experience. 
There are a variety of smells to choose from such as hinoki (wood), yuzu (Japanese citrus), bergamot ginger, and lavender. Though not as attractive in the water as its bath bomb counterpart, it still provides a high-quality, content experience to help alleviate your stress. 
Japanese bath bombs are a part of J-beauty that coincides with Japanese hair care and Japanese makeup trends. The pleasant smells, muscle pain and stress alleviation, and lovely colors are the foundation to an enjoyable bath experience similar to a Japanese onsen. 
Which Japanese bath bombs do you want to try? Let us know in the comments below!