Do you know the secret to the natural makeup look of many South Korean celebrities? The answer lies in the perfect yet natural-looking gradient lip effect made by using lip tints. With so many lip tints out there, it's hard to know what the best Korean lip tints are. That's why we made a list of ones you can use for any makeup look.
What is a Lip Tint?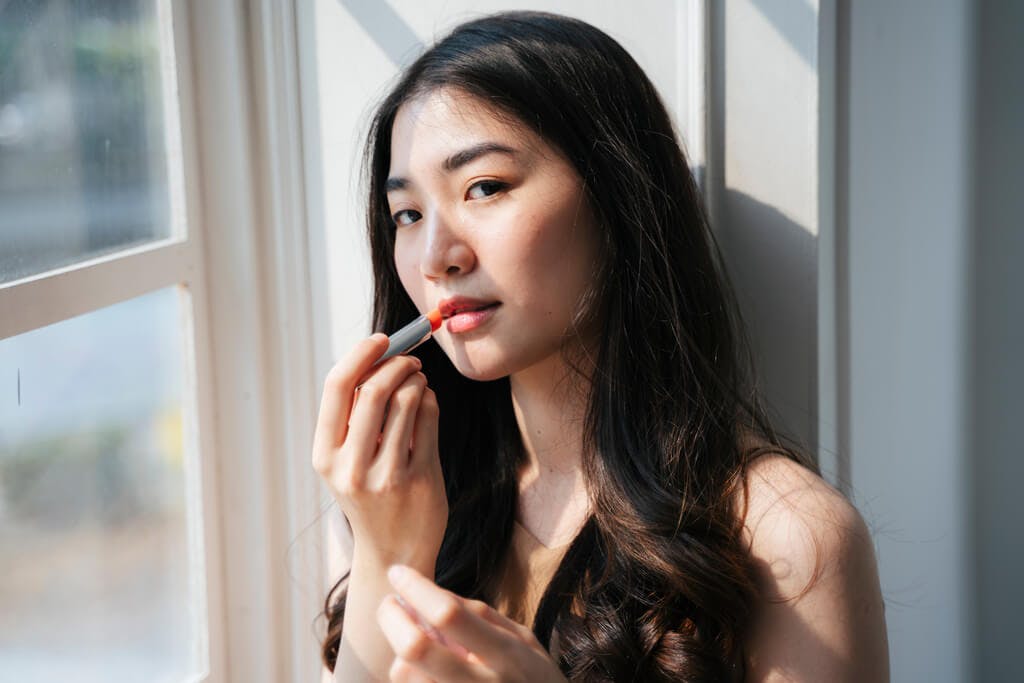 Image via Shutterstock
Lip tint, or lip stain, is a water-based lipstick, having a water-like or gel-like texture. It's well known for giving a gradient effect for a feminine and cute makeup look, as the color will appear to be bolder towards the center and fade out gradually towards the edge of the lip. 
On top of that, a full lip coverage (applying the whole lip) or a blurred lip look (diffusing the color by pressing your lips a few times) can also be achieved with lip tint, each giving off a bolder and hazier look respectively. 
Whichever makeup style you like, anyone who knows how to do Korean makeup knows that it's always a good idea to have at least one lip tint in your beauty product collection.
Reasons to Love a Lip Tint:
There are many reasons why this lip product has become so popular in South Korea. For one, they have a long-lasting color. You can eat and drink without worrying about the color drifting off completely as a light tint layer will always last on the inner lip. However, that also makes them a bit harder to remove at the end of the day.
They also have a pleasantly sweet or fruity fragrance along with a light texture. It's easy to adjust the amount or layer with other lipsticks based on your personal style. Also, it doesn't feel heavy on the lips and gives a more natural-looking impression compared to regular matte lipsticks.
They're also multifunctional. They can be used as lipsticks, blush, or even eyeshadow. Plus, they come in many vibrant colors and in different price ranges, with most of them being pretty affordable. The only downside is that darker lips require a darker color to match or mask any blemishes.
Interested in getting some Korean lip tints of your own? NoMakeNoLife sends the latest Japanese and Korean beauty products to your door, perfect for your dream look.

Top 3 Best Korean Lip Tints Every K-beauty Lover Should Try
Etude House Dear Darling Water Gel Tint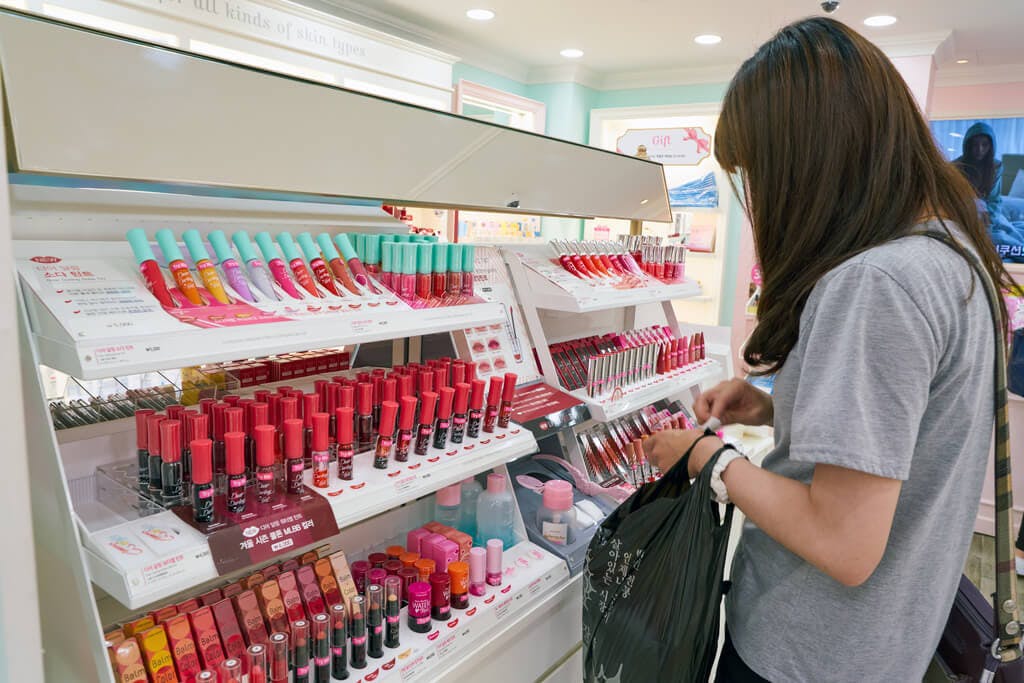 Image via Shutterstock
Etude House brings an affordable choice for people who are new to lip tints. Coming in an upside-down ice cream stick shape, it's both extremely lovely and pocket-friendly. The body of the container is see-through, making it easy to check out the real color of the tint. You can also get a long,slim container version for those who prefer traditional lipstick packaging.
In terms of texture, it melts like cream when applied on the lips, bringing a cool, fresh feeling like eating an ice-cream. It also has many moisturizing ingredients such as Glyceryl, Propanediol, and fruit extract that soften the lips and avoid revealing lip lines. Thanks to that, it won't dry out your lip and will give a plump, youthful look with a semi-glossy finish.
The line's oldest version has a fairly simple yet trendy palette of 6 colors. Among them, wine red, orange red, and coral are the 3 most popular colors because of its suitability for different skin tones – whether it's dark or fair skin.
The only downside is that some colors fade relatively quickly, so remember to bring this little cute tint to reapply when needed. Other than that, it really is one the best Korean lip tints you can get. You can also use it with ease as brands like Etude House and Innisfree offer cruelty-free Korean cosmetics to the public!
Innisfree Vivid Cotton Ink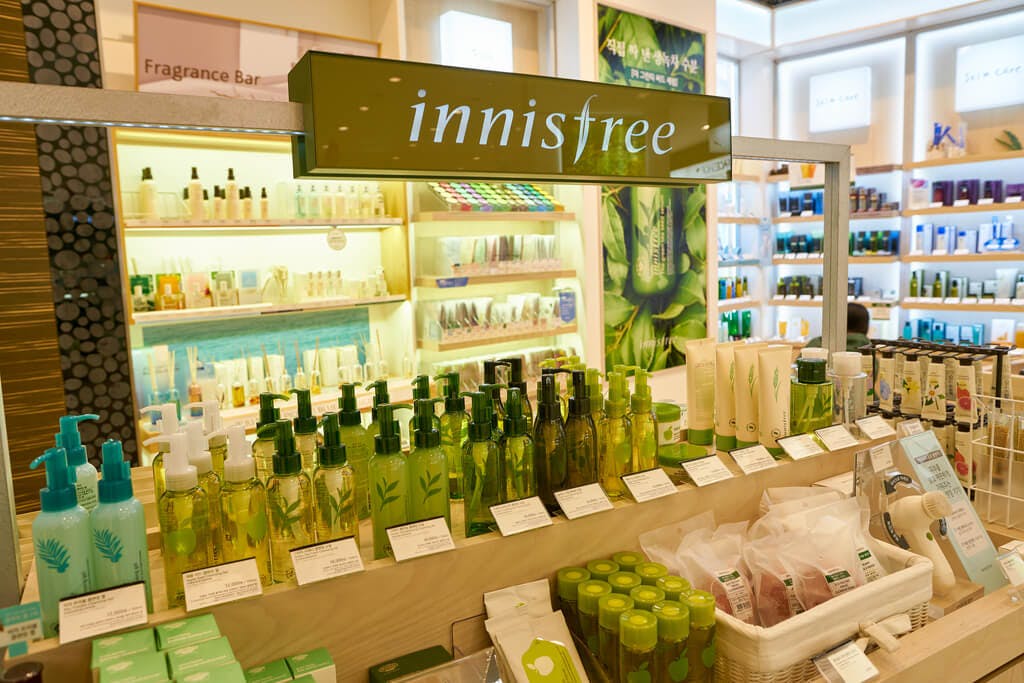 Image via Shutterstock
Next up is Innisfree with a tint that doubles as a creamy lipstick for the best of both worlds.
It comes in a package with a short, cute design in one solid color – which is also the color of the lipstick inside, so it's easy to recognize the lipstick's color. The matte finish of the packaging gives off a luxurious vibe and a firm feeling in the hand. 
The brush head is similar to cream lipstick - small and beveled to the side, so it's easy to apply and contours to the lip. However, the cap opens easily with a little twist, so remember to tighten the cap carefully when bringing it with you!
With an airy liquid mixture of cream and tint lipstick, this lip tint gives a smooth and blurred lip stain look. It's great for both a youthful, feminine look if you apply a small amount in the inner lip and smudge it out, as well as a bold look by applying it to the whole lip.
The Vivid Cotton Ink lip tint contains many natural ingredients such as mango seed oil, camellia essential oil, and avocado oil to help your lips stay moisturized and soft all day long. Which means you can use it daily without worrying about any darkening effect like with other lipsticks.
It's also long-lasting, but you may need to reapply it after eating. It also comes in rich and diverse color palettes for a wide range of makeup styles and skin tones, featuring 3 different palettes and 15 colors in total. Tulips, autumn leaves, and maple leaves inspire each palette for a variety of lip looks.
Rom&nd Glasting Water Tint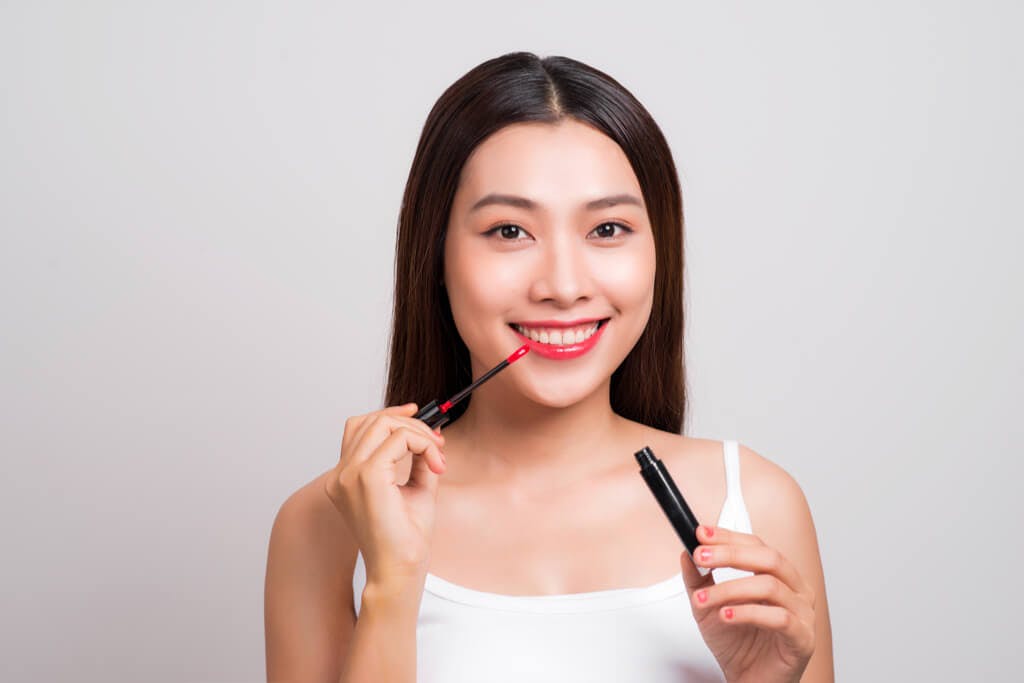 Next up is the Romand Glasting Water Tint, which is not only one of the best Korean lip tints in general, but also the go-to tint lipstick for the winter holiday season.
This water tint comes packaged with a transparent cap decorated with the brand's name and a round body that is the same color as the lipstick inside. Plus, the outer package is also covered with a glossy layer to match this glossy lip tint's texture. The lipstick brush has a slightly diagonal beveled shape making it easy to contour to the lips, and a soft sponge to help with adjusting the color.
This tint has a liquid gel texture which gives a moist feeling almost like applying a soft sebum that helps thicken the lips. After applying it for a few seconds, the tint color will blend into your lip color, leaving a transparent glossy layer that without any sticky or heavy feeling. However, you will need to apply a second or third layer to achieve the standard color.
It's also enriched with many emollients to help soften the lips, nourish a plump look, and moisturize your lips to prevent dehydration.
This water tint is pretty impressive, lasting the longest of the three on this list. When the color wears off, the gloss will fade away but a stain matching the color of the tint will still remain. It comes in 6 different trendy colors from orange and red to pink, featuring colors especially made for the winter season regardless of makeup style or skin tone.
The Best Time For a Lip Tint Is Anytime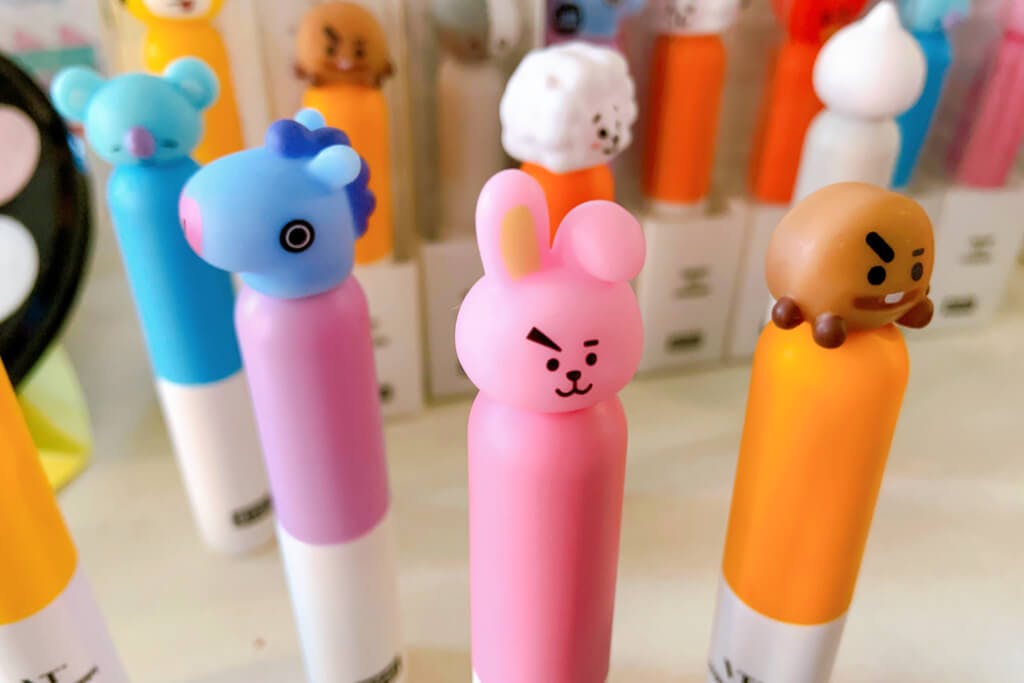 Image via Shutterstock
Although lip tint originally was used for a juicy makeup look for those hot summer days, many Korean beauty brands, such as Innisfree and Rom&nd, have taken it to the next level by introducing lip tint colors that can be worn all year round. Even better, compared to lip tints in the old days, current Korean lip tints are enriched with more moisturizing ingredients to help keep your lips soft all day. 
In other words, a good lip tint is a must-have item for anyone's lipstick collection. There are even collectible lip tints featuring characters like Hello Kitty, Betty Boop, and BTS's BT21 characters.
What other best Korean lip tints that you think should be on the list? Let us know in the comments below!