Korean brands are even more popular now than ever before. K-pop and K-dramas are seeing their biggest popularity boom since, well, forever. BTS and BLACKPINK are on every playlist, and in the last year, K-drama streaming site Viki saw its American subscriber base grow by a whopping 42%. 
When watching K-drama and K-pop videos, the wonderful fresh and dewy 'glass skin' look, effortlessly put out by actors and singers, is nothing short of enviable. Even some of the best Korean beauty brands, which have always had a good global reputation, have recently seen a massive surge in popularity as people outside of South Korea aim to copy these Korean makeup looks.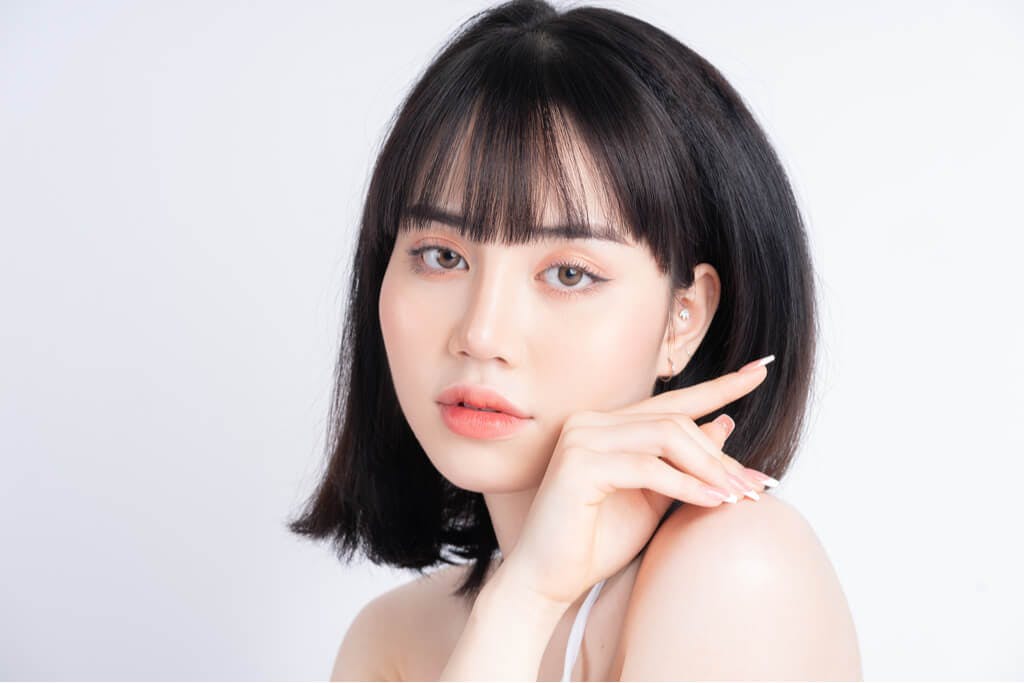 So how do you do it? Well, let's look at the basics of creating the glass skin look, from the Korean skincare routine to the puppy eye (sorry cat eye lovers).  Our quick makeup tutorial for a natural Korean makeup look is designed to fit seamlessly into your skincare routine. 
Need some K-beauty products to help you achieve this look? NoMakeNoLife sends the latest Korean and Japanese beauty items straight to your door for your next look.

How to Get the Look
Skincare
First, prep your skin. You'll need toner, eye cream, and moisturizer. It's especially important to moisturize before putting on your makeup to get that natural, fresh glow and give the makeup a base to make your skin shine. Apply it carefully and onto your neck as well. 
Don't forget your UV cream! This is very important after all - you can't get that glass skin with a face full of sun damage. Pick a UV cream with SPF30+.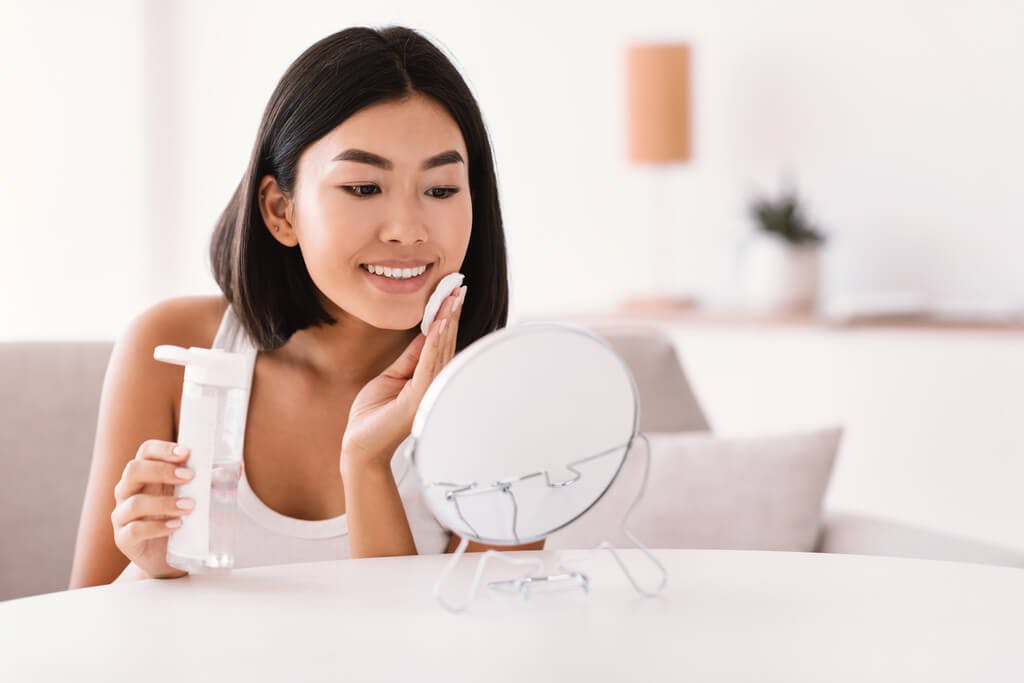 Image via Shutterstock
Your Base
Then, it's time to get out the foundation, and not just any foundation. We're talking about the Cushion Compact foundation, of course. This is a special type of foundation which has BB cream hydrated into the cushion itself, along with the powder, which means that it's better for your skin than traditional foundation. 
The way to apply it differs too. As famous Korean makeup artist PONY says, it's best to press and roll lightly and apply in layers, rather than pushing down to the base of the cushion. Make sure you pick a glossy, light foundation as opposed to a thick matte one. The key is to gradually build it up to create a natural finish. 
When done, add some mid- to light concealer to the areas which need it. PONY recommends not applying too close to the eyes as this will result in a cakey effect. For a little extra highlight, apply a little on your nose.
Next, seal the foundation with a light powder. Apply quickly with a brush to give even cover over the face, including the neck. You want the makeup to appear as natural as possible and emphasise your naturally glowing, dewy skin. 
Onto the Eyebrows
For K-pop eyebrows, brush your eyebrows into their natural shape first. Don't cheat! Then, use a pencil to fill them in, before blending in with a brush using a soft, stroking action. We recommend using a dark brown eyeliner to get a more natural, subtle look. 
Korean women sometimes call this style 'point makeup', which means that they focus on certain points - such as the eyes.
The eyes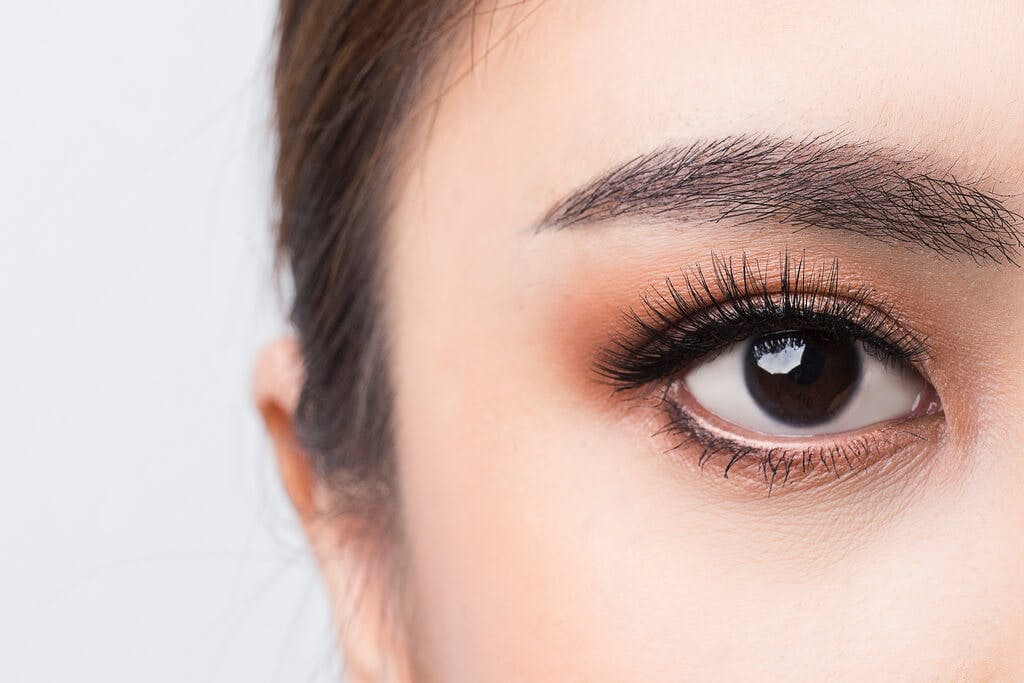 Image via Shutterstock
So, the next vital step is: eyelids!
Make sure not to forget eyeshadow. A good eyeshadow palette with three or four shades - ideally something subtle like pink, orange, or beige - is important to any Korean makeup routine. 
First, press the lightest shade on your lids and a little under your eyes. Then, pop the next shade on top, all over your eyelids. Add a mid, shimmery shade at the corner of your eyelids, slightly turning up at the corners, following the natural eye line. 
You want your eyes to look a little sparkly and pop, and eye shadow is the perfect beauty product to add that sparkle so make the most of this step. 
Next, add your eyeliner, preferably brown, as close to your upper lash line as possible, from the tear duct to the end corner of your eye shadow, facing slightly downward. Brown eyeliner is one of the easiest ways to create striking Korean eye makeup looks. 
Last is mascara. Before you add the mascara in a sweeping, upwards motion, make sure you curl your eyelashes, as this gives an important natural curl. PONY recommends curling after too, to give an extra lift. 
Cheek
With the brush you used for the foundation earlier, take some non-matte blush and blend to the apples of your cheeks. The excess foundation from before will make the blush seem more natural.
Lips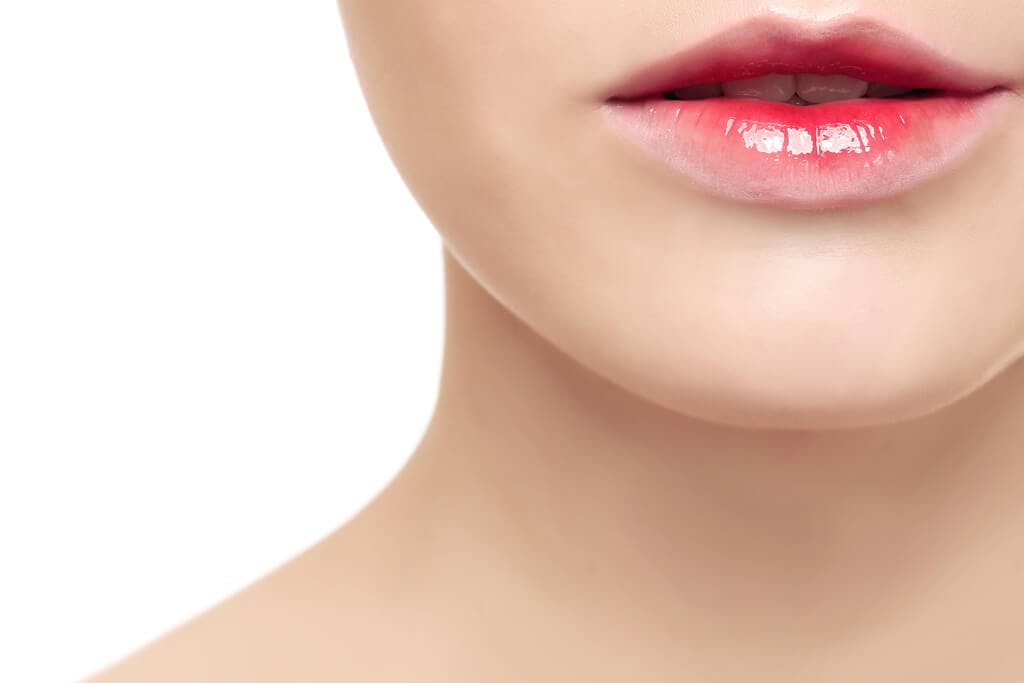 Image via Shutterstock
Let's talk about lip tint. Have you noticed that Korean lips seem like they're made of cherry candy? For this, it's time to get fruity. Watermelon, cherry, strawberry-colored lip tints, or even lip glosses, are perfect for a K-beauty look. 
Just apply a circle to the middle of your lips and blend out. To go a step further and create a gradient lip, just blend out the main color slightly and add a lighter color towards the edges. Finish off with a slight foundation around the edges of the lips to give that gradient effect. 
How did you do? Did this makeup look work for you? Let us know in the comments below!