Since Sephora introduced K-beauty to the US back in 2011 with a small amount of Dr Jart+, the popularity of K-beauty products has increased year after year. In fact, the demand for K-beauty products grew by a whopping 15% worldwide in the last year. And with brands that make everything from cruelty-free Korean cosmetics to Korean products for dry skin, it's easy to see why.
K-beauty has something for everyone, whether you have dry skin, oily skin, or anything in between? Let's learn about what K-beauty offers for those with dry skin.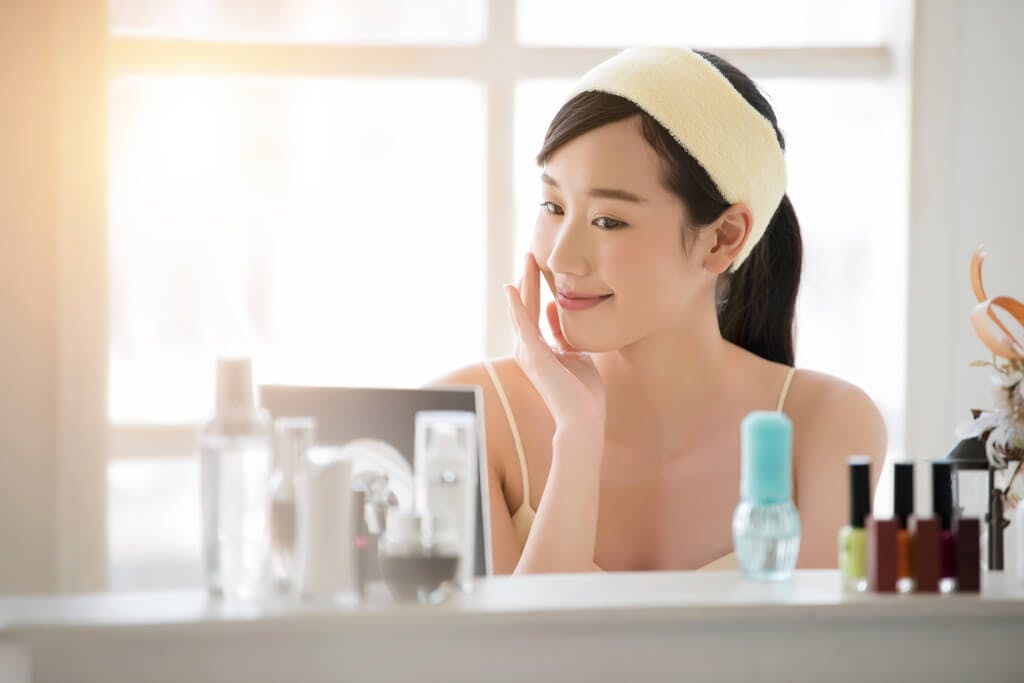 Image via Shutterstock
What is K-beauty?
K-beauty is the term for Korean beauty products adhering to the South Korean beauty routine. In Korea, it is seen as the ultimate sign of beauty to have beautiful, naturally glowing 'chok-chok' (moist and luminous) skin. Many of the best Korean makeup brands and beauty brands use products made with a high proportion of natural ingredients that target each area of your skin. 
The famous K-beauty 10-step beauty routine, popularized worldwide, takes 10 different products going from thin to thick to use on the face. Of course, the 10-step style is time-consuming and not always for everyone, so mixing it up and taking only the bits which suit your skin is also advised. If you have dry skin, what are some of the best options for you? We've selected the top products voted by users of Japanese iHerb for those people with dry skin.
Wondering how to get more K-beauty sent right to your door? NoMakeNoLife offers the latest Korean and Japanese beauty products to fit your skin, dry, oily, or otherwise.

K-Beauty and Dry Skin
For those who suffer from dry skin, even a slight change in environment can quickly cause a scaly outbreak. Hormonal imbalance, eating too much of the wrong foods, or even stress can all contribute to skin drying. Everyone and all skin is different, so picking the right products at the right time is very important for stopping dry skin in its tracks. 
As Korean skincare is very targeted, finding the right product can be very rewarding; but there is enough choice to make this a daunting prospect. Find our picks below.
Enough, Collagen Moisture Essential Mist
Taken from the K-beauty brand 'Enough,' this moisture mist can be sprayed onto the face either before or after many stages in a skincare routine. It's great for retaining moisture, whether it's the first thing after a bath or the last thing after makeup, as a fixer. With collagen to boost skin's elasticity, it also serves as a great way to hydrate your skin in dry or hot weather.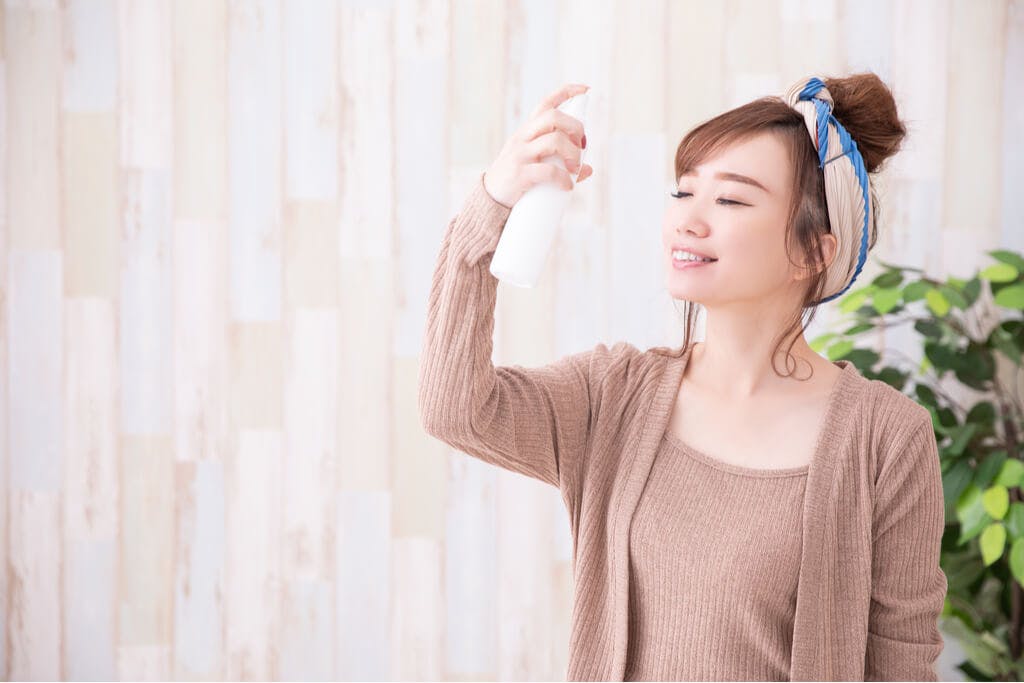 Image via Shutterstock
Dear, Klairs, Daily Skin Hydrating Water
Top K-beauty brand, Klairs, is known for its high-quality formulas and deep impact. Klairs' Daily Skin Hydrating Water is touted as both a must-have Korean beauty product and a cruelty-free hydrating product with natural ingredients. Some users enjoy the product so much that they use it as a facial mist 2-3 times per day, while others transfer it into a spray bottle to carry around. 
With Green Tea Extract outnumbering even water in the ingredients list (which also includes coconut water), it is a great product for dry and sensitive skin too. 
Laneige, Cream Skin Refiner
As a toner, Laneige's Cream Skin Refiner is a no-brainer. With a creamy, milk-like texture, this is a useful first step both in the morning and the evening, providing a perfect base for the coming routine. The moisturizing cream acts to repair the skin barrier and boost hydration. Always in demand, this soothing cream might be sold out on your website of choice, but don't worry - it'll soon be back. 
Mediheal, N.M.F Intensive Hydrating Serum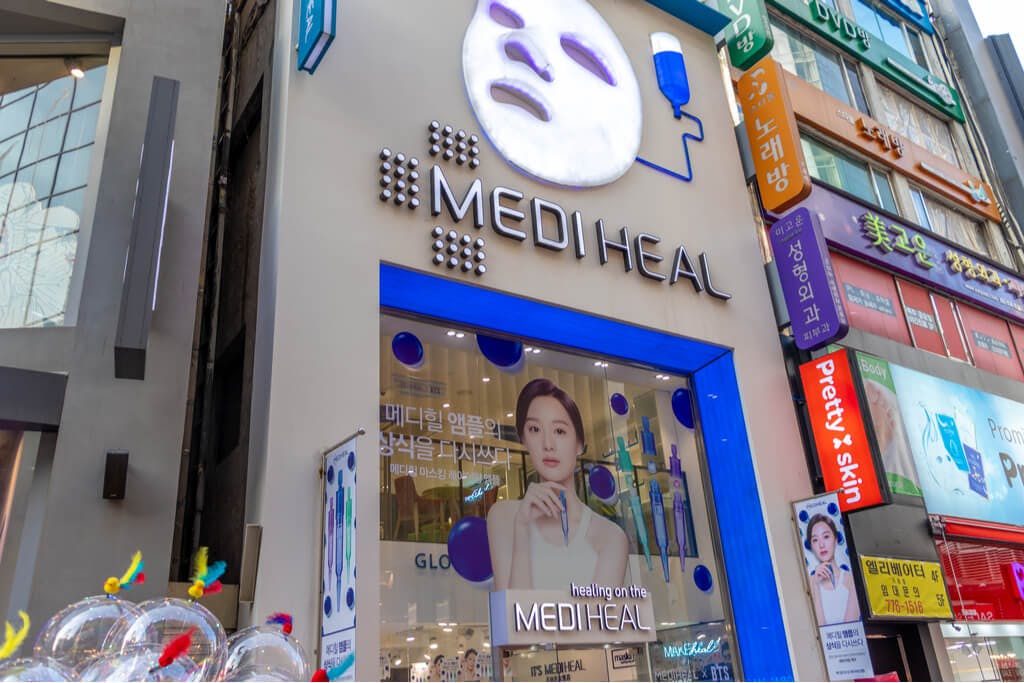 Image via Shutterstock
No Korean skincare list is complete without a serum, and this one from BTS-endorsed Mediheal is a firm favorite among sufferers of dry skin. Using beauty science to formulate their products, Mediheal is always backed by the latest scientific research and ingredients, and the Intensive Hydrating Serum is no exception, with natural ingredients like hyaluronic acid, mushroom extract, and pennywort.
Tony Moly, I'm Coconut, Hydrating Face Mask
Tony Moly is famed for making cruelty-free beauty products, including sheet masks using natural ingredients aimed at all skin problems from anti-aging to acne prone skin. All masks in the I'm Real sheet mask range - including the hydrating coconut mask - have three plump layers, designed to leave your skin feeling the benefits. The coconut mask contains three main essences: a water-type,a micro-emulsion, and a milky lotion; but no alcohol. Your skin will thank you for it!
Holika Holika, Soothing Aloe Vera 99% Gel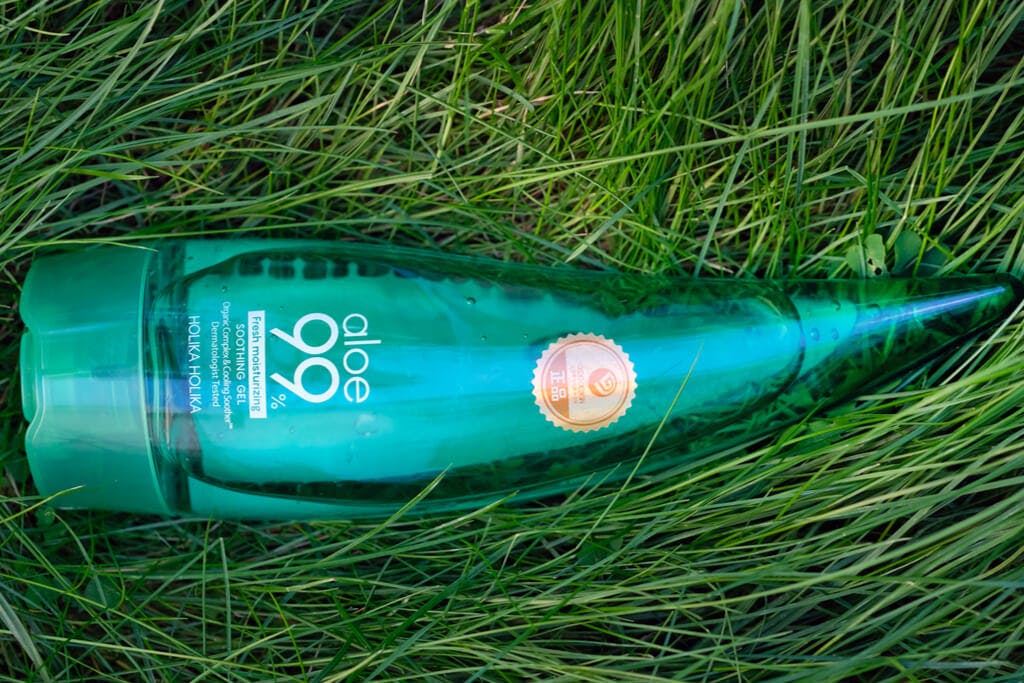 Image via Shutterstock
Holika Holika was developed in 2010, so it's a lot newer than the other brands on this list, but their famed Aloe Vera 99% Gel deserves a place, especially for those with dry, flaky skin. For those who haven't jumped onto the aloe vera hype, this gel can be used for almost everything. We're talking about toner, moisturizer, or even make-up remover. It starts off sticky but absorbs quickly and deeply into the skin, providing that all important moisture barrier to help your skin retain moisture.
Cosrx, Advanced Snail 96 Mucin Power Essence
While many people with dry skin may shy away from words like 'power' in a facial skincare product, popular K-beauty brand Cosrx have developed a powerful essence for all skin types. This snail secretion filtrate is used before moisturizing and should be pat lightly onto the skin, with many users claiming results after less than a month of daily usage. 
Let us know how these products work for you if you decide to try any of these K-beauty products for dry skin. And let us know if you see any results in the comments below. 
Be careful to check ingredients and suitability for your skin before trying any product on your skin.