Sometimes, you may wonder why Korean celebrities and K-pop stars have such smooth and bright skin. Well, the secrets to some of the Korean beauty magic are skincare products and daily routines. Within those skincare products, it can't be denied that the best Korean sheet masks play an important role in helping to keep skin healthy and nourished. 
In this article, we'll show you the top five best Korean sheet masks on the market and crucial factors you should consider to help you choose the best mask types for yourself. We'll even give you a bit of advice on how to use sheet masks in your daily skincare routines.
Top 5 Best Korean Sheet Masks In 2022
Innisfree My Real Squeeze Mask: Most Personalized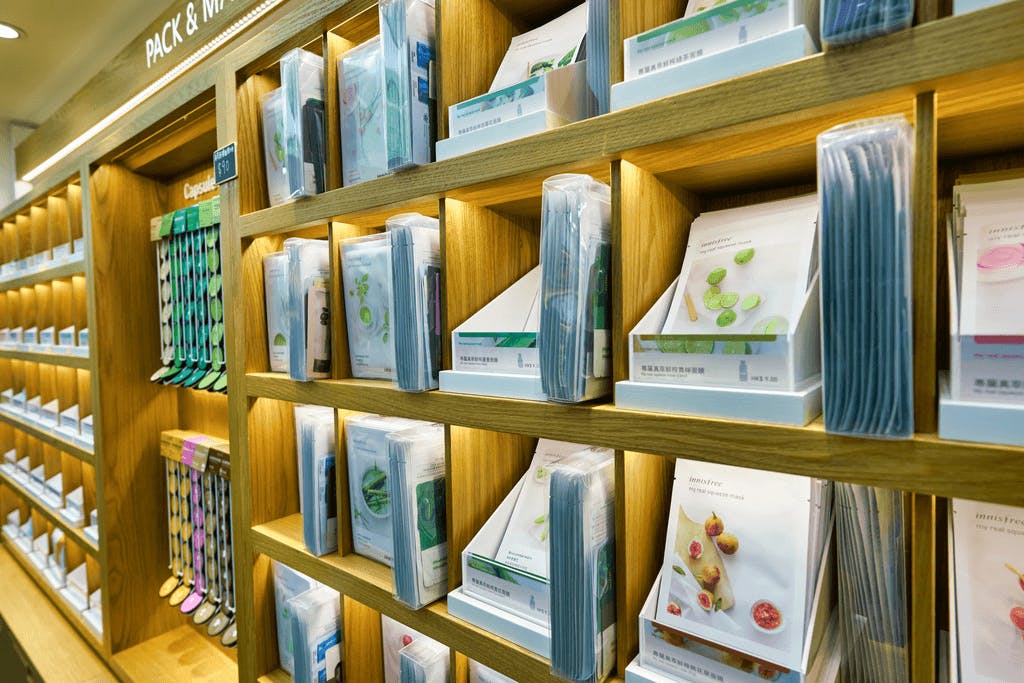 Innisfree is one of the most well-known Korean makeup brands, especially for their skincare and face masks. When using sheet masks from the Innisfree My Real Squeeze Mask collection, you're ensured the safety of every product since all the ingredients, such as aloe and tea tree,  are 100% natural. On top of that, the sheets are totally made from eucalyptus fibers that are biodegradable.
The ingredients in Innisfree sheet masks are not only extracted from nature, but they're also diverse in order to be suitable for different skin types or for any changes in the skin. Korean face masks from Innisfree also have three levels of hydration, from light hydrating to intensely hydrating, so that you can have various options to suit your skin type and daily routine. Plus, many vegans can relax knowing that Innisfree is one of the brands selling cruelty-free Korean cosmetics.
Having trouble getting your hands on the latest sheet masks? Check out NoMakeNoLife! NoMakeNoLife sends the latest Japanese and Korean beauty products, including sheet masks, lip tints, and more, right to your door!

Natural Republic Real Nature Aloe Mask Sheet: Most Comfortable
Natural Republic Real Nature Mask Sheets are also very popular because of the 100% natural ingredients in their products. In fact, their Aloe sheet masks are user-friendly, even with people who have irritated skin. They can help to soothe and calm your skin quickly and effectively. Each of these Korean face masks includes 23mg of the extract from aloe vera leaves that provides enzymes, antioxidants, and crucial vitamins to your skin.
Many people whose skin barrier has troubles with sunburns or dry skin may find the best solution with the Real Nature Aloe face mask from Natural Republic. Even better, this best Korean sheet mask is also considered an amazing anti-aging product that may help to reduce wrinkles on the users' facial skin. 
MEDIHEAL Sheet Mask: Best-selling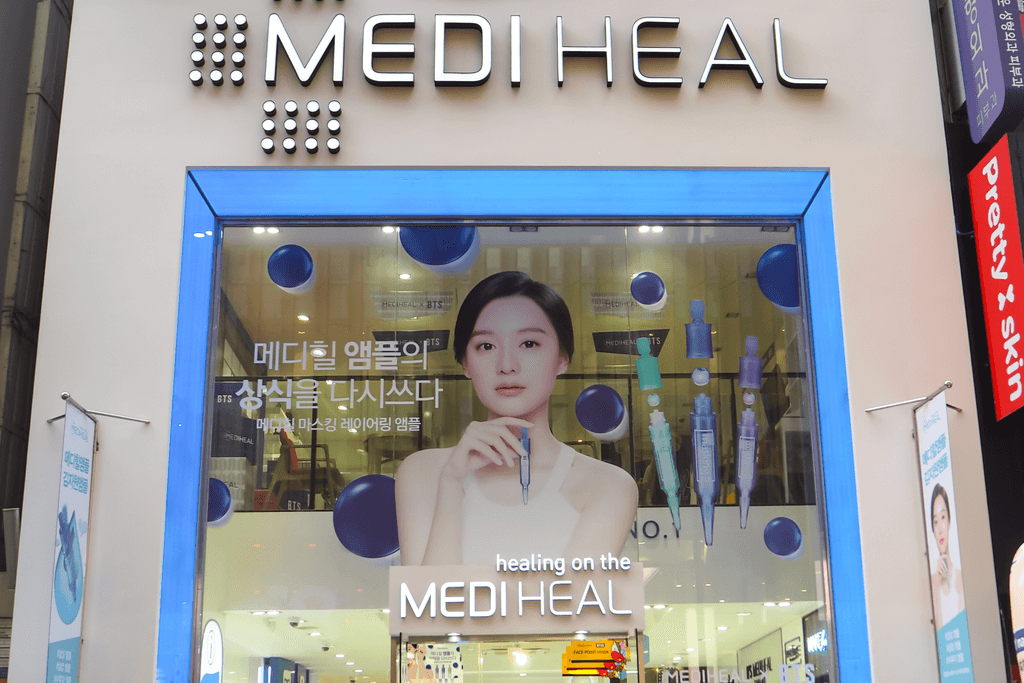 When talking about Korea's best-selling sheet masks, we have to mention the masks coming from MEDIHEAL. Currently, MEDIHEAL masks are becoming more and more popular, not only in Korea, but all over the world as well. The world-renowned idol boy group - BTS - trusts and uses MEDIHEAL sheet masks, which is one of the key reasons why these Korean face masks became so popular.
The latest collaboration with BTS saw the release of the BTS Edition Tea Tree Care Solution Essential Mask collection. The powerful masks in this collection, as well as the normal version, contain plenty of centella asiatica extracts and amino acids which help to calm and strengthen your skin at the same time. People also love the MEDIHEAL N.M.F Intensive Hydrating Mask which can be a great choice to give your skin long-lasting hydration.  
The Crème Shop Printed Essence Sheet Mask: Best Design
This has to be mentioned as one of the best Korean sheet mask collections for its design, since it has lovely styles for every mask. These masks have extremely cute BT21 characters printed on them, which will make you fall in love with them if you're a BTS fan. Also, this collection from The Crème Shop includes 8 styles with their own specific nourishing ingredients, so people can try a variety of options to learn the best solution for their skin.
In the BT21 face mask collection, MANG's MAGICAL Printed Essence sheet mask is very pleasant and user-friendly for most skincare fanatics. This sheet mask was infused with tea tree oil to help users decrease skin inflammation, improve their skin tones, and achieve healthy skin. Other than that, every MANG's MAGICAL face mask also contains salicylic acid which will help to deal with acne prone skin.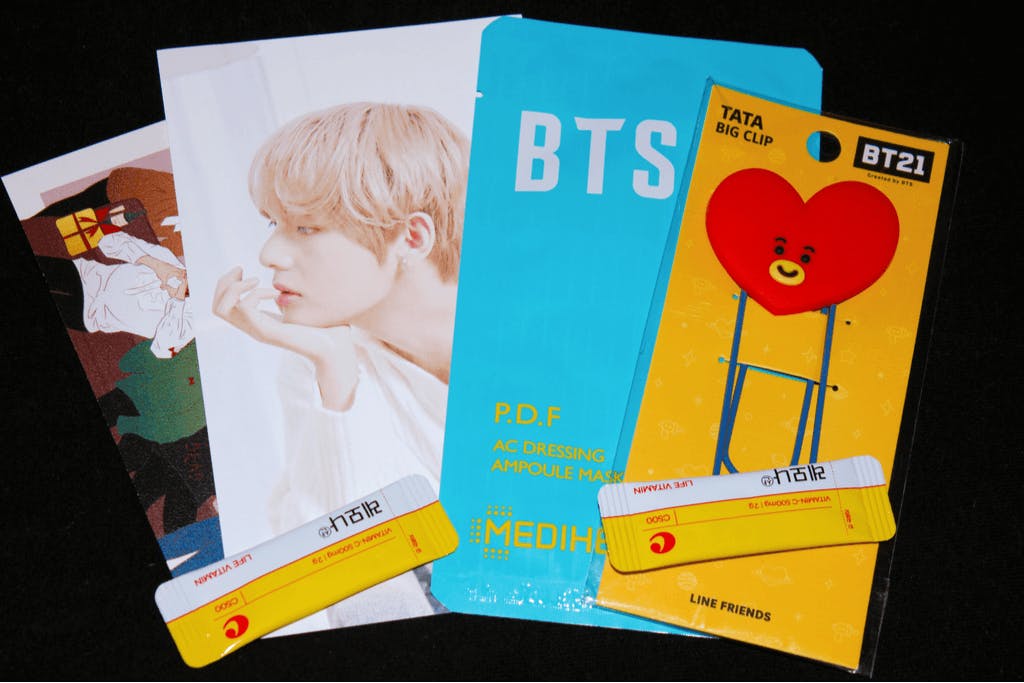 Dermal Korea Collagen Essential Mask: Most Cost-effective
Dermal Korea Collagen Essential Mask is the best Korean sheet mask for its value. You can get your hands on a 16-pack of these facial masks at a super reasonable price. Even better, Dermal Korea Collagen Essential Mask doesn't just satisfy with a good price; it also has numerous essential ingredients like hyaluronic acid, hydrolyzed collagen, and panthenol. In other words, these masks bring users a lot of impressive advantages by relieving redness, moisturizing, hydrating, calming, and strengthening the skin.
Moreover, consumers also find Dermal Korea Collagen Essential Mask sheets easy to use because these fully moisturized masks are non-sticky and totally made of cotton, which helps to lessen skin damage.  
Essential Factors To Choose The Best Korean Sheet Masks
Skin Type
When choosing a sheet mask (or beauty product in general), the most important thing you should consider is whether it suits your facial skin. Nowadays, most Korean beauty brands have created diverse types of sheet masks to help consumers find suitable ones for their skin types. For example, there are cotton masks, clay masks, and sleeping masks. If you get to know your skin, you'll know how to take maximum advantage of the selected face masks.
Ingredients Of Korean Sheet Masks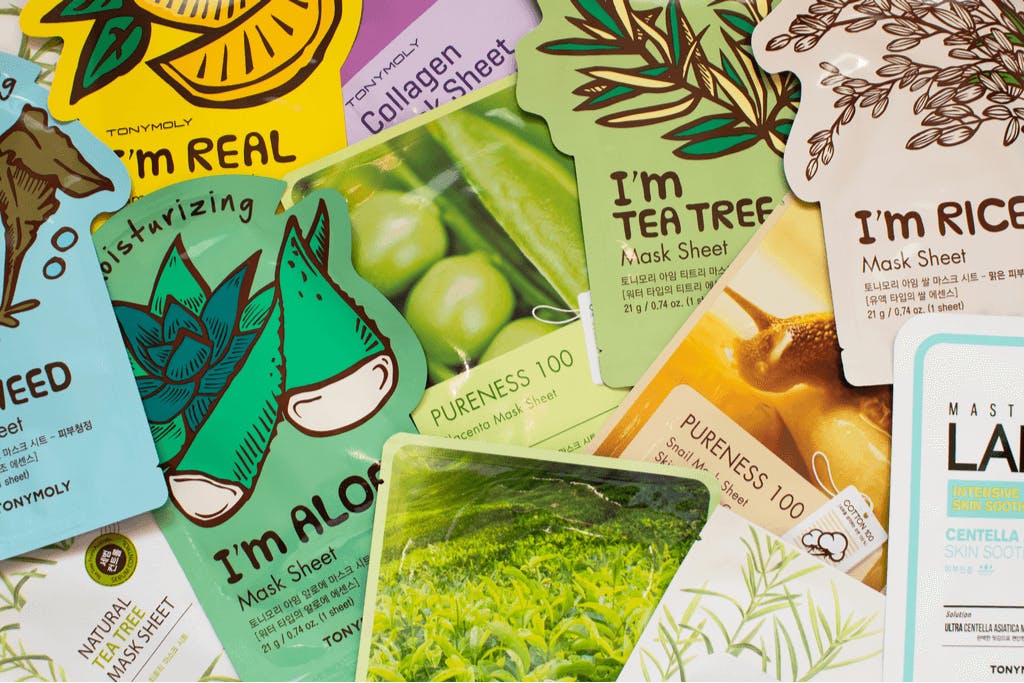 In terms of skincare products like face masks, you should choose ones that contain as many natural ingredients as possible. In addition, you also need to look for vital vitamins such as vitamin A or C and other essences your skin may lack in order to supply nourishment to your own skin and keep it healthy.
You should also select sheet masks which are made of 100% cotton or eucalyptus fibers so that your skin can not only breathe easily when you put them on your face, but also avoid inflammation or any other skin damage. 
Skincare Routine
Surely, everyone has their own skincare routines. Even in the typical Korean morning skincare routine, there may be differences in time, frequency, and efficiency. So, users should research carefully or get information from experts to find the skincare mask types to suit their routines so that they can get the most productive skincare experience.  
How To Use Korean Sheet Masks Properly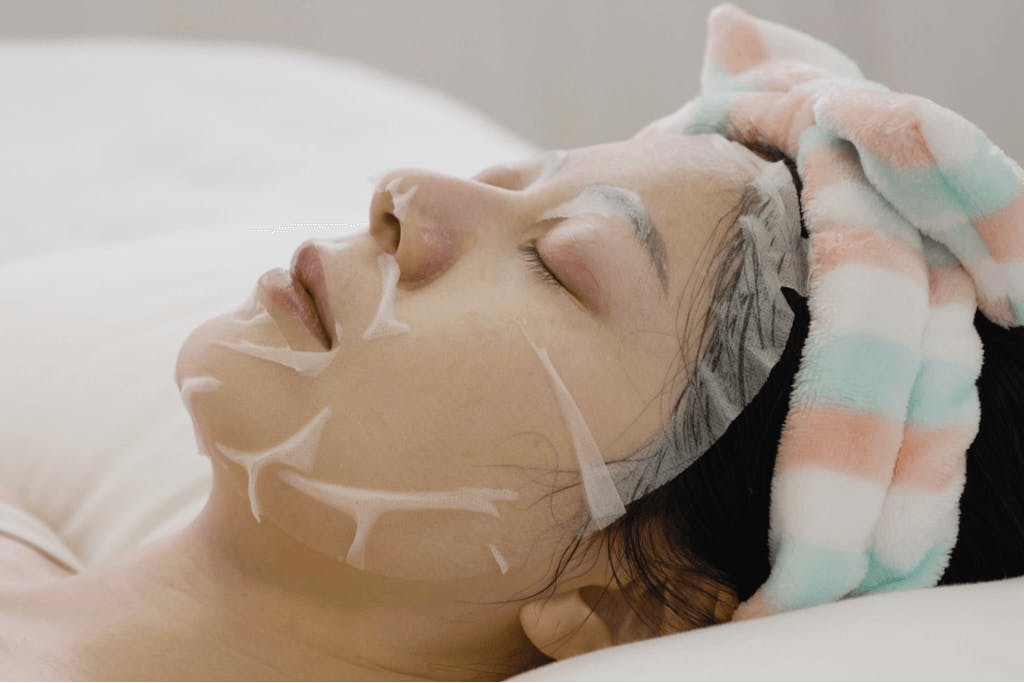 Using a sheet mask is pretty simple, and you can easily apply these steps to almost any Korean sheet mask. There are 3 basic steps that you should follow:
Step 1: Wash your face and cleanse your skin thoroughly. Dry your face before putting any sheet mask on your face.
Step 2: Place the mask on your clean face and make sure the sheet fits perfectly to your facial contours as much as possible. Then rest your face with the mask for 10 - 20 minutes. Feel free to do something else during this time, like checking your phone or playing a cozy Nintendo game.
Step 3: Remove the sheet mask, and without drying or rinsing your face with water, gently tap the remaining essence on your face to help your skin absorb it all. 
If you want to enjoy a cooling effect, you can put the sheet masks in your refrigerator before use.  Also remember to stop using the sheet masks immediately if you realize problems occurring in your skin. 
All in all, we hope that you got enough information about the best Korean sheet masks and are ready to purchase the best one for yourself. 
Did we miss any of your favorites? Or have you tried any of these amazing masks yourself? Let us know in the comments below!